Ah, 2020: the worst dumpster-fire of a year that I have witnessed the world undergo in my lifetime.  I don't need or want to re-hash the global trash-can that was the unmentionable year.  I've had more than enough negative and it was bad enough living through it once.
Closer to home, however, while a challenging year, Cublet and I made it through pretty ok.  I've definitely had far more personally awful years in my life (I'm looking at you, my annus horribilis, 2015 … or was that 2016? … or 11? … or 12?…).
I also finally re-launched MyLifeInConcert.com as a podcast and the first year has been a success, finding an audience around the world (thank you South America and especially São Paulo, Brazil, for being the podcasts' biggest cluster of listeners so far).
So, I end the year with feelings of thanks and gratitude for what I have, hopeful that better times are coming.
One of the few genuine bright spots of 2020 was music.  No, not the chart crap which was the worst, blandest and most corporate-McDonalds yet (and I've been down on a lot of chart music since the mid-70s). Look beyond that heap of aural wallpaper and it was 12 months gloriously flooded with exquisite new releases from an array of artists from a variety of genres and eras.
This past decade was, for Me, the weakest albums-wise since the invention of the LP on the cusp of the '50s in 1948, with many of my favourite types of music skidding off the larger radar since 2010.
The turnaround started in 2019.  A slew of terrific albums made it tough for me to whittle my short list down to just ten at last years' end: a welcome switch from a few years during last decade when some of the picks in the second half of certain lists, whilst good, aren't necessarily "Top 10 List" quality.
2020 marks two years in a row where I am well chuffed to have the splendid problem of finding it difficult to edit down my short list—this year to a final 20!
Sweetness.
I was delighted that so many of my favorites artists treated us to their best work in years (Lucinda Williams, Rufus Wainwright, Bob Dylan, Paul McCartney, The Flaming Lips, Shelby Lynne, Jeff Tweedy, and Fleet Foxes) while California Feeling: The Songs of Stephen Kalinich and Friends Vol. 1—a tribute to the poet and Beach Boys collaborator—offers contemporary takes on the classic California sound.
Some artists released new albums that are another notch in an ongoing creative hot streak (Thundercat, Pretenders, Sufjan Stevens, Róisín Murphy, The Avalanches) while two Canadians, Caribou and Kathleen Edwards, returned after a period of being away with their best albums to date.
Meanwhile, my favourite new act, mysterious UK R&B collective Sault, released not just one of the best albums of the year, but two of them.
Finally, I got Spotify back in the spring and have been listening to a lot of music from the past, including many albums I had not heard in years, sometimes decades.  This turning back to the past is something many others around the globe have also been doing during this time of darkness and uncertainty.
Actually, the undisputed musical highlights of the year for me both came from the past (See Best Archival Release below).
As for 2021, let's hope it will be a better year with less of the crazy.  Fingers crossed that the vaccines now rolling out will bring an end to the pandemic.
As a festival junkie, I can't wait to get back and experience a large communal music event, but can't really see that happening until 2022, although I am hoping for the return of some smaller gigs in later '21.  Fingers crossed.
Remember that, if you love music, try and support musicians everywhere as so many had their livelihoods seriously hit or sunk during the pandemic.
And thanks to all of the great artists below and beyond who released brilliant tunes this year that literally helped me and many others get through a dark time when we needed the light of music the most.
I'm hoping everyone's going to chill out and get their freak on after the pandemic.  We'll see.
"Got a feeling '21 is going to be a good year,
Especially if you and me see it in together."
Pete Townshend/The Who "1921" from Tommy (1969)
VA's TOP 20 ALBUMS OF 2020
ALBUM(S) OF THE YEAR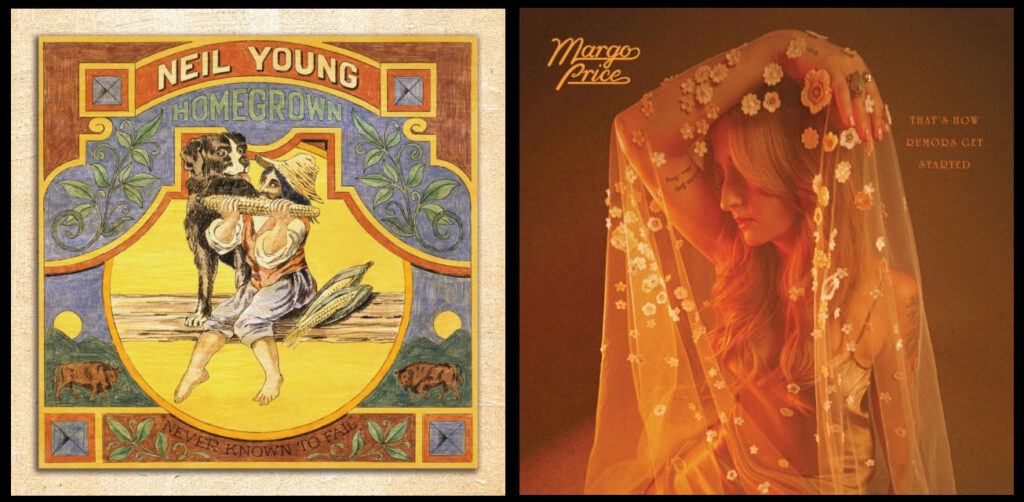 (Tie) NEIL YOUNG Homegrown / MARGO PRICE That's How Rumors Get Started
These were my two key albums that really saw me through 2020.  I'd waited decades to hear the rest of the mythological Homegrown album and was in no way disappointed when Neil finally gifted this to us diehards at the perfect time.  It was a bit odder and more varied than I had expected, so it took a few listens to process as well as amalgamate with the already-familiar material he'd released on other albums through the years.
This was pretty much daily listening on sunny days while sitting outside, stranded on my deck in the Covid summer.
Well, Homegrown and my other fave rave of the year, Margo Price's That's How Rumors Get Started.  It's pretty hard for anyone to compete with Neil at his '70s peak, but this was the one from 2020 where I seemed to love and play it neck and neck.
This album number three from Price confirms it: she's truly got the goods to go the long haul.  This much more rocked-up, Tom Petty-ish outing (produced by Sturgill Simpson who made my pick for Best Album of 2019) has a consistent sound and feel yet each track branches off in its own stylistic direction.
In a crap year like this one, albums like Margo Price's make getting up in the morning that bit easier because, even if the shitshow is still going on around you, you at least have a crisp, happy 35 minutes ahead of you at some point, listening to this album.
RUNNERS UP
As for the remaining 18 albums … as there has been enough confrontation, competition and battling in the larger world this year—and that there were a large clutch of albums that I pretty much liked about as much as either other—I've decided against ranking them and will just list these splendiferous releases in alphabetical order.
I want the list to be more about the celebration of music than musical competition.
… Ok, so I did break them down into an A+ and A grouping …
A+ LIST

CARIBOU Suddenly
SAULT Untitled (Black Is)
SAULT Untitled (Rise)
A LIST

THE AVALANCHES We Will Always Love You
BOB DYLAN Rough & Rowdy Ways
KATHLEEN EDWARDS Total Freedom
THE FLAMING LIPS American Head
FLEET FOXES Shore
SHELBY LYNNE Shelby Lynne
PAUL McCARTNEY III
RÓISÍN MURPHY Róisín Machine
PRETENDERS Hate for Sale
SUFJAN STEVENS The Ascension
THUNDERCAT It Is What It Is
JEFF TWEEDY Love Is the King
VARIOUS ARTISTS California Feeling: The Songs of Stephen Kalinich and Friends Volume 1
RUFUS WAINWRIGHT Unfollow the Rules
LUCINDA WILLIAMS Good Souls Better Angels
VA's TOP 20 SINGLES OR TRACKS OF 2020
SINGLE(S) OF THE YEAR:
ANOTHER GREAT 18:
"False Prophet" BOB DYLAN
"Glenfern" KATHLEEN EDWARDS
"Will You Return/When You Come Down" THE FLAMING LIPS
"Power to the People" DURAND JONES & THE INDICATIONS
"Turntables" JANELLE MONÁE
"Shellfish Madamoiselle" RÓISÍN MURPHY
"Flip This" PEACHES
"Legends Never Die" ORVILLE PECK with SHANIA TWAIN
"Hate For Sale" PRETENDERS
"You Can't Hurt a Fool" PRETENDERS
"Living in a Ghost Town" THE ROLLING STONES
"Scarlet" THE ROLLING STONES with JIMMY PAGE
"Monsters" SAULT
"Wildfires" SAULT
"The Adults Are Talking" THE STROKES
"Dragonball Durag" THUNDERCAT
"Love Is the King" JEFF TWEEDY
"Damsel in Distress" RUFUS WAINWRIGHT
"Man Without a Soul" LUCINDA WILLIAMS
BEST LIVE SHOW
Sadly because of the pandemic, 2020 was the first year since 1976 wherein I did not see a live music performance.
I was slated to go see Damo Suzuki at Call the Office (which recently, tragically closed shop after 37 years—and for decades before that as the legendary York Tavern—a victim of the pandemic) on April 8 and Sloan on their "Navy Blues" tour at the London Music Hall on April 17.  Of course, both gigs were cancelled following lockdown in March.
I did however do a podcast/blog entry discussing the missed shows with Waiting in Vain: 20 Performances I Missed + 2 (Updated) 1980-2020 featuring me not going to see Bob Marley, The Clash, XTC, The Grateful Dead, Simon & Garfunkel, U2 and more (Episode 9B; Concert no. 20B).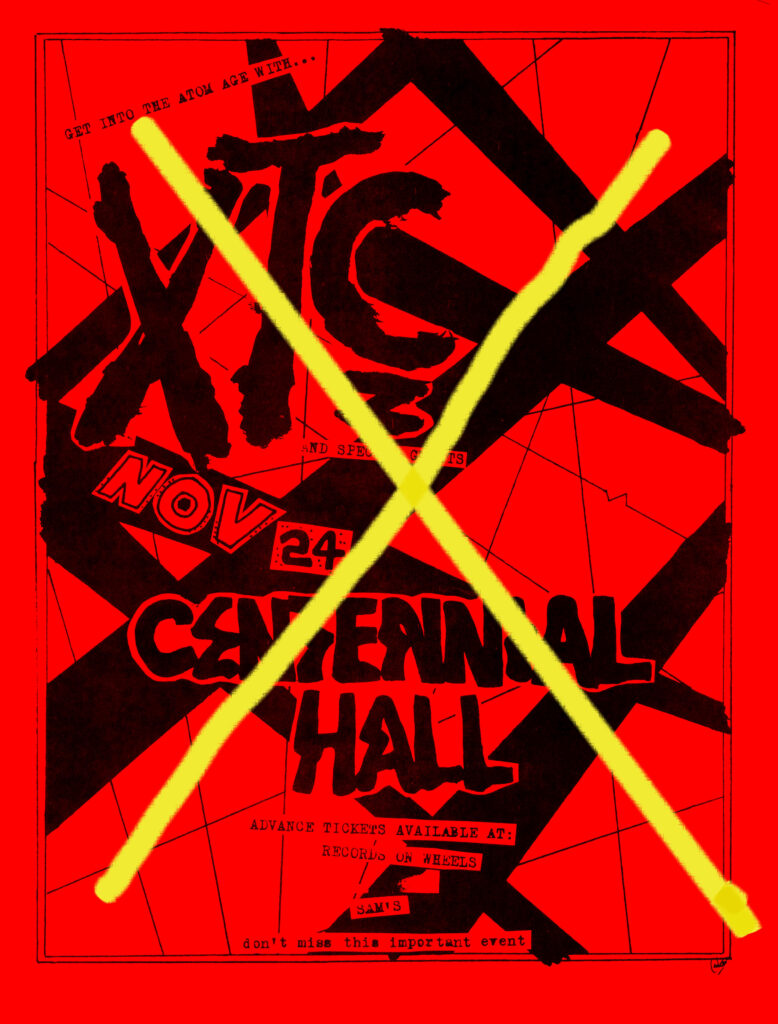 BEST ARCHIVAL RELEASE

JONI MITCHELL Archives – Vol. 1: The Early Years (1963-1967)
NEIL YOUNG Homegrown (originally meant for 1975 release) + Neil Young Archives Volume II: 1972–1976
DAVID BOWIE CHANGESNOWBOWIE
Actually, the undisputed musical highlights of the year for me both came from the past: Joni Mitchell's mind-blowing (for Joni nuts like me anyway) Archives Vol. 1—a five-disc, six-hour musical journey spanning 1963-1967, ending just before she recorded her first album.
Never in all my life did I ever think Joni would consent to such a project as this.  Nor did I have a clue that 90% of this stuff even existed.  And this is only Volume 1!!
Lesser artists could have built a whole career around Joni's discards.
Not that Joni would ever see this or even care, but thanks from the bottom of my heart for this box set.  It truly was a beacon of light and "oh wow" in such a crappadoodles year.
And then there's Neil Young's long-long-LONG-awaited Homegrown (also part of his Archives II box), the dark but tuneful album chronicling his painful breakup with Carrie Snodgrass that Young decided was too personal to release, instead issuing the dark, chaotic classic Tonight's the Night in its place, much to Reprise's deep chagrin.
1975's loss was the summer of 2020's gain.
Team BOWIE also issued a particularly tasty archival treat, ChangesNowBowie, from a 1997 scaled down radio show performance.
Finally, THE ROLLING STONES finally issued "Scarlet," a killer 1972 cut and collaboration with JIMMY PAGE that works in spades, as part of their Goats Head Soup box set.  They also debuted a fab new track, the apropos "Living In a Ghost Town."
2019 ALBUMS I MISSED
I can't hear 'em all, so I always have a space in my recap for great albums from the previous year that I initially missed:

DURAND JONES & THE INDICATIONS American Love Call
BLACK PUMAS Black Pumas
SAULT 5 and 7
ARTISTS FROM THE PAST WHO I DISCOVERED IN 2020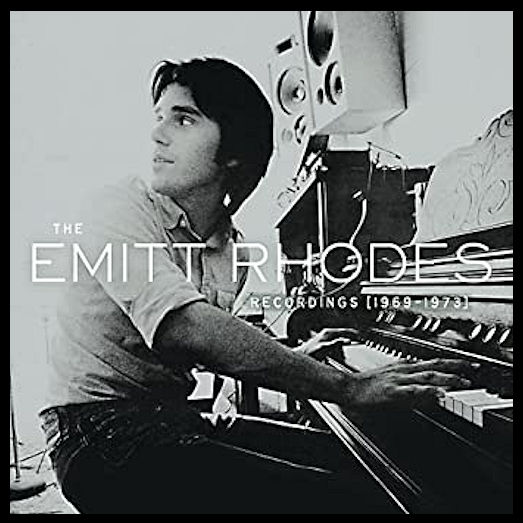 EMMIT RHODES
After hearing his name kicked around for years, and only ever knowing his '60s group The Merry-Go-Round, I finally dove into his work this year.  Sadly, it also turned out to be the year he also passed away.  I'm regretting not discovering his Paul McCartney-esque homemade pop earlier.
And can someone explain to me how the Macca-circa-White-Album confection "Somebody Made for Me" was never a hit?
Also: U.F.O. by JIM SULLIVAN from 1969.  He literally vanished off the face of the earth a few years after this LP.  Did the aliens really show up to claim him?
And while I have long been well aware of ALLEN TOUSSAINT and his large body of work/songs he's written, I had never heard the amazing Life, Love and Faith (1972) album before, especially loving the track "Soul Sister."
REPLAYS/REDISCOVERIES FROM THE PAST
As with many out there, I spent a chunk of the year listening to lots of music from my younger years, especially once we finally got Spotify in the spring.  There were a lot of albums and tunes I revisited, but here are some of the key old favourites from the past that I hadn't listened to in a long time, but particularly fell back in love with and listened to them muchly all over again.
THE BEACH BOYS Friends (1968) + 20/20 (1969)
BRUCE COCKBURN High Winds, White Sky (1971) + Night Vision (1973)
THE CURE 17 Seconds (1980)
FRIPP/ENO Evening Star (1975)
PETER GABRIEL 2 (Scratch) (1978)
GANG OF FOUR Solid Gold (1981)
GODLEY & CREME Ismism (1981)
MARTHA & THE MUFFINS Metro Music (1980) + This Is the Ice Age (1981)
JONI MITCHELL Song to a Seagull (1968)
THE REZILLOS Can't Stand the Rezillos (1978)
THE UNDERTONES The Undertones (1979)
BOB WELCH French Kiss (1977)
STEVIE WONDER Talking Book (1972)
Thanks also to lots of sugary Sunshine and Groovy Pop from the 60s, especially The Free Design; Northern Soul; and HAYSI FANTAYZEE's Battle Hymns for Children Singing (1983) for keeping us smiling.
MEDIA
This was the year when, along with music, media in general was a sanity-saver for many.  As I spent the year working from home and on two projects (this being one of them), music and TV were my main media vices, and read/watched comparatively less books/movies.
TV
SCHITT'S CREEK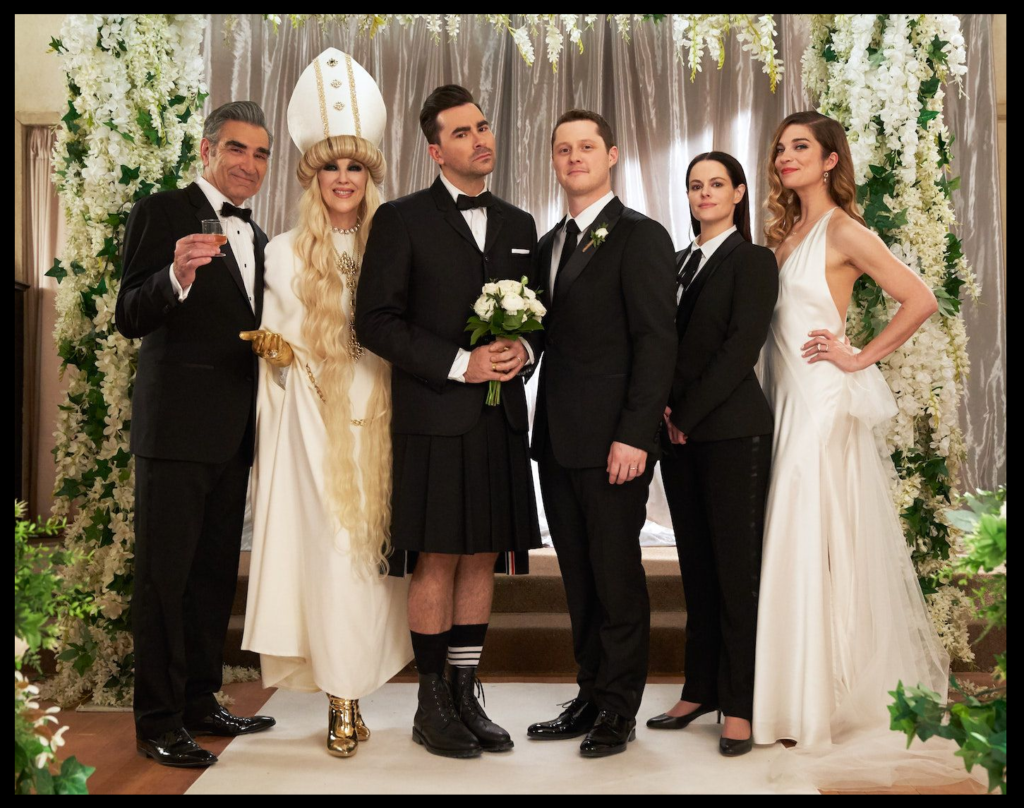 As a Schitt's Creek fanatic right from the start (see my Best of 2015 entry) and a lifelong fanatic of all things SCTV/Catherine O'Hara/Eugene Levy, the conclusion after six hilarious, poignant, and cleverly written and acted years was bittersweet: it ended perfectly, but I am sad to see it go.
Schitt's Creek debuted in 2015 here in Canada on the CBC, was aimed at a homegrown audience, and was an out-of-the-box hit in The Great White North for six years (hence why there are six seasons).  It's arrival pretty much coincided with my life imploding, and from that time onward it has been a balm for me, providing yards of laughs and smiles through some initially very, very tough few years and then along with some big, positive life transformations for me.
No matter how crappy things were, through the winters and early springs, I knew that on Tuesday evenings I would get to laugh my ass off for a half hour every week.  And then rewatch afterwards multiple times over.
And while I am not happy that the show has ended (for now), it was the right decision, with everyone getting a happy ending with one of the best series finales ever.
And then the Long Overdue shower of Emmys in September was as deserved as it was heartening.
My favourite show of the century and easily in my Top 10 of all time.
Thanks for keeping up so many of our spirits.
Can we have a movie in the near future?
OTHER 2020 TV FAVES:
At Home With Amy Sedaris
Grace and Frankie
The Great British Bake Off (and looking forward to the delayed next Canadian edition next month … plus we also tend to go back and watch all the Nadiya, Mary Berry and Paul Hollywood food shows, etc.)
Queer Eye
The Mandalorian
The Marvelous Mrs. Maisel
Murdoch Mysteries
Susan Calman's Secret Scotland
That Girl and The Mothers-in-Law re-runs (Kaye Ballard rules!)
And lots of stuff on YouTube
MOVIES
Ma Rainey's Black Bottom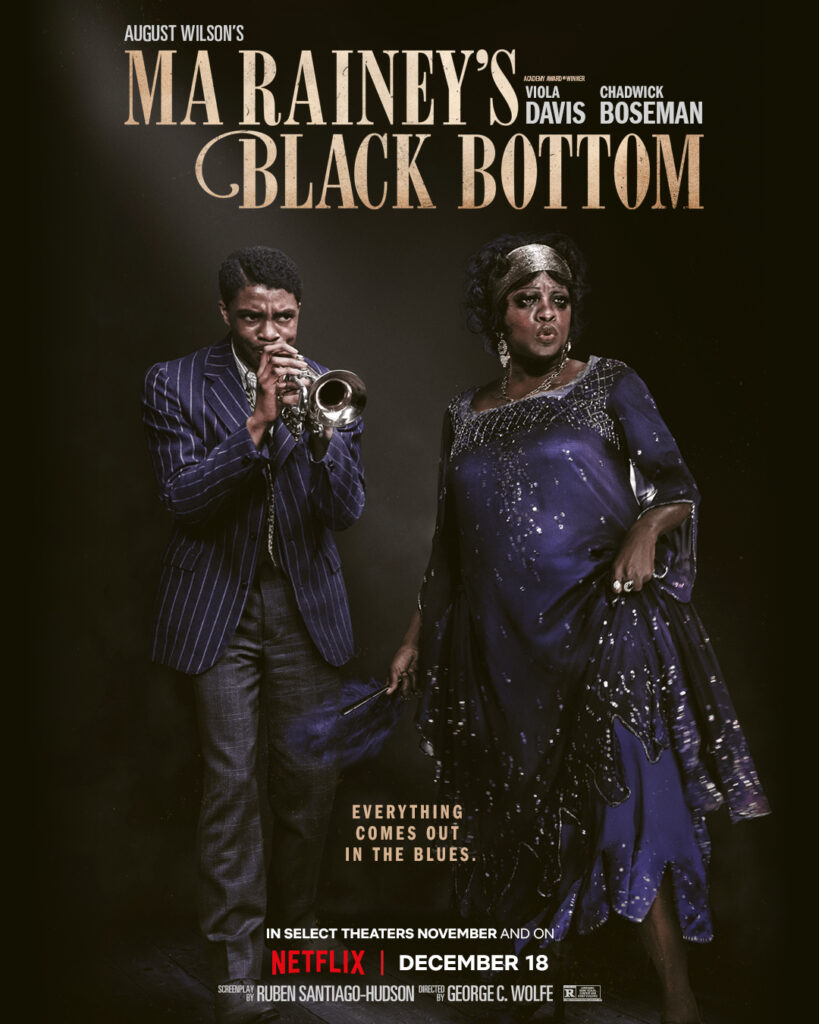 Unlike most people, I actually ended up watching far fewer movies than usual in this last year.  Regardless, Ma Rainey's Black Bottom would be a stand out in any year, and even better that it's music-based with Viola Davis superbly bringing the Mother of the Blues freshly back to life.  However, the late Chadwick Boseman almost steals the film with his intense performance as the band's ambitious trumpeter.
BOOKS
I was so busy writing and working that I read way less than usual, but have finally started ELVIS COSTELLO's and GRACE JONES' autobiographies from a couple of years back, and am enjoying them.
TOP 5 PLAYED SPOTIFY TRACKS
Finally got Spotify in the spring, so apparently these are my Top 5 played tunes between June and November.  That Marlena Shaw song is a refreshing blast on grey days.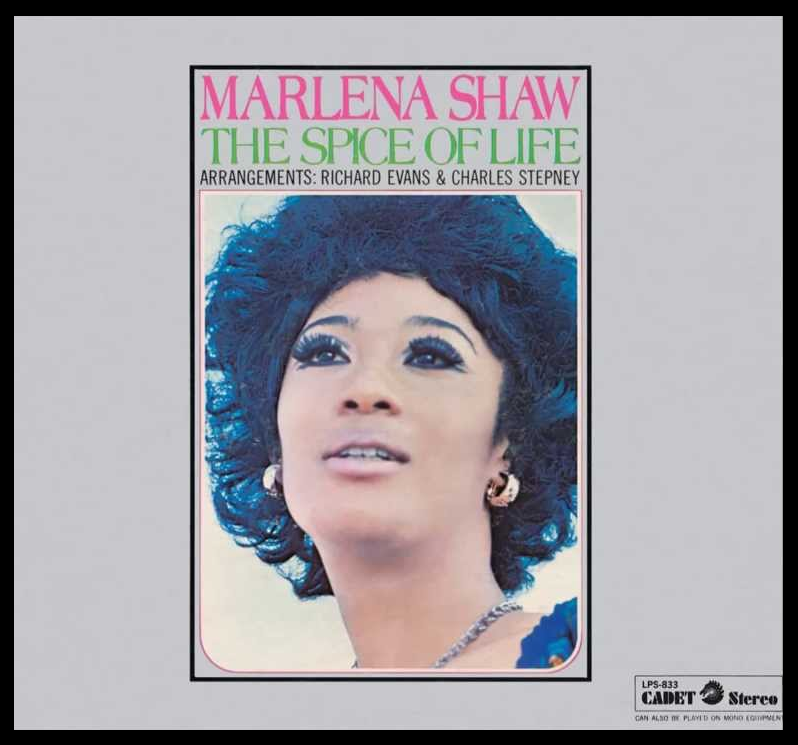 "California Soul" MARLENA SHAW (1969)
"Mexico" NEIL YOUNG (1975;released 2020)
"I've Got Something on My Mind" THE LEFT BANKE (1967)
"Try" NEIL YOUNG (1975;released2020)
"Live Again" IRMA THOMAS (1965)
… and I will throw in …
"That's How Rumors Get Started" MARGO PRICE (2020)
SONIC MEMORIUM
When I started this feature with my blog recaps a decade ago, it was a way to remember and pay tribute to musical artists who had passed away during the previous years.  It was usually easily to select the key names of the people I wanted to honour.
Fast-forward ten years and I could almost do one of these every day, it seems.  This is very sad for me, but it's all part of time marching on.
Here's a short list of those whose work meant something to me who passed away in 2020.  Thanks for the music.
Simeon Coxe from Silver Apples
Andy Gill from The Gang of Four
Dave Greenfield from The Stranglers
Toots Hibbert from Toots & The Maytals
Ivan Král from the Patti Smith Group
Little Richard
Walter Lure from Johnny Thunders & The Heartbreakers
Vera Lynn
Phil May from The Pretty Things
Johnny Nash
Genesis P-Orridge from Throbbing Gristle and Psychic TV
John Prine
Emitt Rhodes
Florian Schneider from Kraftwerk
Andrew Weatherall
Hal Wilner
Bill Withers
Betty Wright
And on to 2021 (let's hope it gets better than how it has started).
And thank you for reading and listening!
ALL ANNUAL RECAPS:
Next On Stage/Next Podcast: The next podcast has been greatly delayed but is coming soon, I promise … Dublin's Boomtown Rats surfaced at the London Gardens in March of 1980: my first live show of the new decade.
They had been an obsession of mine over the previous 2.5 years since I had picked up their debut 45, the charging and furious "Lookin' After No. 1," on a trip to the UK in '77.  At this point, they were three albums in, superstars in the UK, and just coming off an international smash (except in the US), "I Don't Like Mondays," which went Top 10 here in Canada.
I kicked off a boatload of '80s gig-going in this freezing arena on a bitterly cold night (the bolt opposite of the Bob Seger steambath at this venue in 1978… so much for insulation), warmed up by an engaged and energetic Rats fronted by an animated Bob Geldof (the "Sir" and Live Aid were years in the future).
My pal "Special Guests"—then of London, Ontario, now of Leeds, UK—who you first met in Episode 3 on The Ramones, returns with his recollections and reflections on the evening.
Stay tuned for onstage pyjamas, photo awkwardness, and how our present shapes the memories of our past.
In the meantime, read the original blog entry from 2010:
(EP 14, no.6) The Fine Art of Surfacing: The Boomtown Rats with B.B. Gabor, London Gardens, London, Ontario, Canada, Wednesday March 19, 1980 + A Meditation on the Amorphous Nature of Memory & Why the Present Is Always in the Past
© 2021 Various Artists/MyLifeInConcert.com