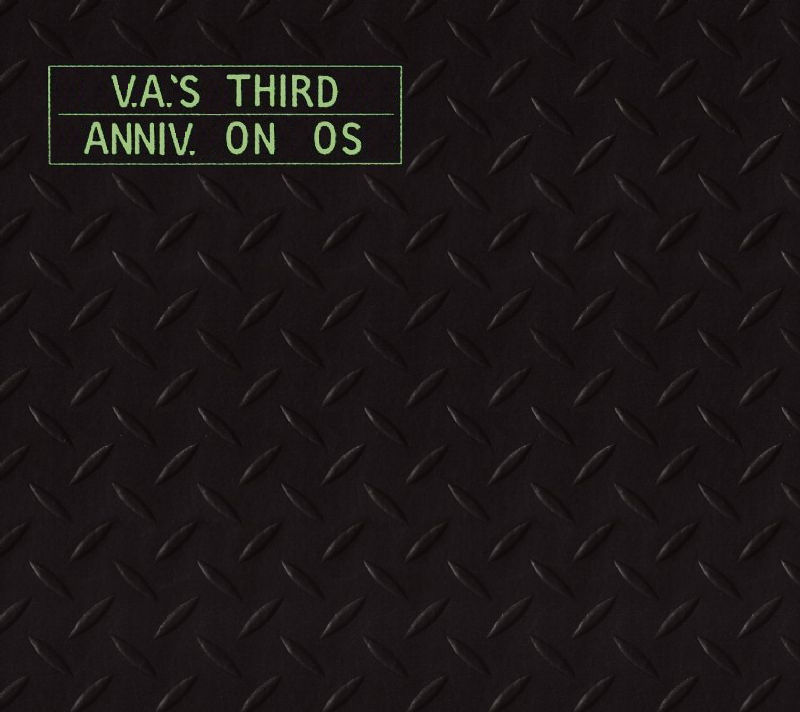 No "Fear of Music" … a fear of OS's obsolescence, perhaps … (Mock-up by VA)

(This piece originally published on Open Salon on June 3, 2013)
NOTE TO READERS: Owing to the March 2015 closure of opensalon.com — which was my primary publishing platform, where I initiated this blog and concert series project, and was where most of my pieces were accessed — I need to plug up a few blog-holes (i.e., post up here a clutch of early Open Salon blog entries that I never transferred over to this WordPress version). 
 .
Also note that the OS closing also affected some of the cross-linked images here across entries which I will also be fixing piecemeal.  Finally, I am also going to try and transport all OS user comments over here to be amalgamated for posterity.
Join me over the next few months on a journey into the Ghost of Blogging Past as those missing posts, covering a variety of topics and years, re-debut over here.  Meanwhile, new entries of past gigs are on their way as well.
  .
This month marks my 5th blogging anniversary.  I am going to be republishing my previous anniversary posts which never made it over here, one per day, with this year's (delayed) celebratory post appearing on Friday.
June 3rd marks my third anniversary of hitting the "publish" button here on OS — an anniversary that, round about six or so months ago, I really didn't think would happen.  While there have been plenty of "sky is falling"-type predictions about the demise of OS during the several years I've been here either writing or reading, I never paid much attention to them … until the site started to full-on atrophy in every sense sometime around the middle of last autumn.
After weeks of not being able log on most of the time, and then enduring an interminable experience when it did — only to require multiple post-log-in efforts to so much as attempt to post a single comment — I eventually heaved a heavy sigh of resignation and waved the white flag along with the majority of OS's frustrated denizens.  It looked like the experiment that was Open Salon had indeed come to end, like a previously parental-proud prodigy now abandoned to an Iqaluit winter once those difficult teen years hit.
And then … shocker of shockers, sometime near the start of this year, it looked like the foundling was recalled and sent back home.  While the jury is still out on whether the parental units are actually still committed to raising the child, it has at least been returned to a functioning home, even if mum and dad have clearly lost interest in their parental duties.  I guess all of us at OS have become, for now, latchkey kids.
Those of us who did decide to come in from the cold, that is.  For while I am quite pleased to see OS working just like it used to and grateful for the publishing visibility it provides, the reality is that the site is a shadow of its former self.  Just a few weeks ago, designanator ran a piece in advance of his fifth anniversary here featuring a variety of OS covers from the first few years, and the contrast between the quality, care and detail of the old OS and what we have now is both sad and shocking.  As I wrote as a comment: "At the very least, it's still a great publishing platform, visibility-wise … but once upon a time it was something more."
In my first and second anniversary posts, I gave thanks to those on the site who took the time to read and comment, also sending a "Hello" to those off-site readers.  While I issue yet another genuine "Merci!" to those of you here who are still supporting and reading (and you know who you are), the sad reality is that the majority of the people who I've read and rated through the years are now gone.  At least from OS.  I've managed to cyber-meet and (sometimes personally meet) and get to know a number of terrific people through this virtual doorway where reciprocal interaction and support continues, but just not always via this site.
It's obvious to me now via Facebook "Likes"/messages as well as communication from my WordPress mirror site that the bulk of people reading are doing so from outside of OS.  While that was always part of my plan — to use this as a base to extend from — it's still sort of sad to see this core base residence erode and, just as bad, become so homogenous and incestuous: death knells for any type of organism that needs to grow for survival.
It's a drag to be a bit of a Debbie Downer for an anniversary post but I tend to be a call-em-as-I-see-em kind of guy, be it joyful or despairing.  Half-full or half-empty glasses for me depend wholly on the specifics and context of any singular situation.  Which glass is OS?  I'm hoping for the former, but bracing for the latter.  Time will tell.
Regardless, I want to close this on a more positive note …. Big Thanks to not only those remaining OS-ers I interact with and who take the time to read and comment, but to everyone else I hear from as well via a variety of doorways, with hope that perhaps OS may once again return to the diverse — in a variety of senses — and energetic place it was circa 2009/10 when I first discovered it and came on board.  This is such a unique online opportunity …. Hey, New Blood Out There: come on board — it's an SOS.
Here's to a 4th.  Cheers!