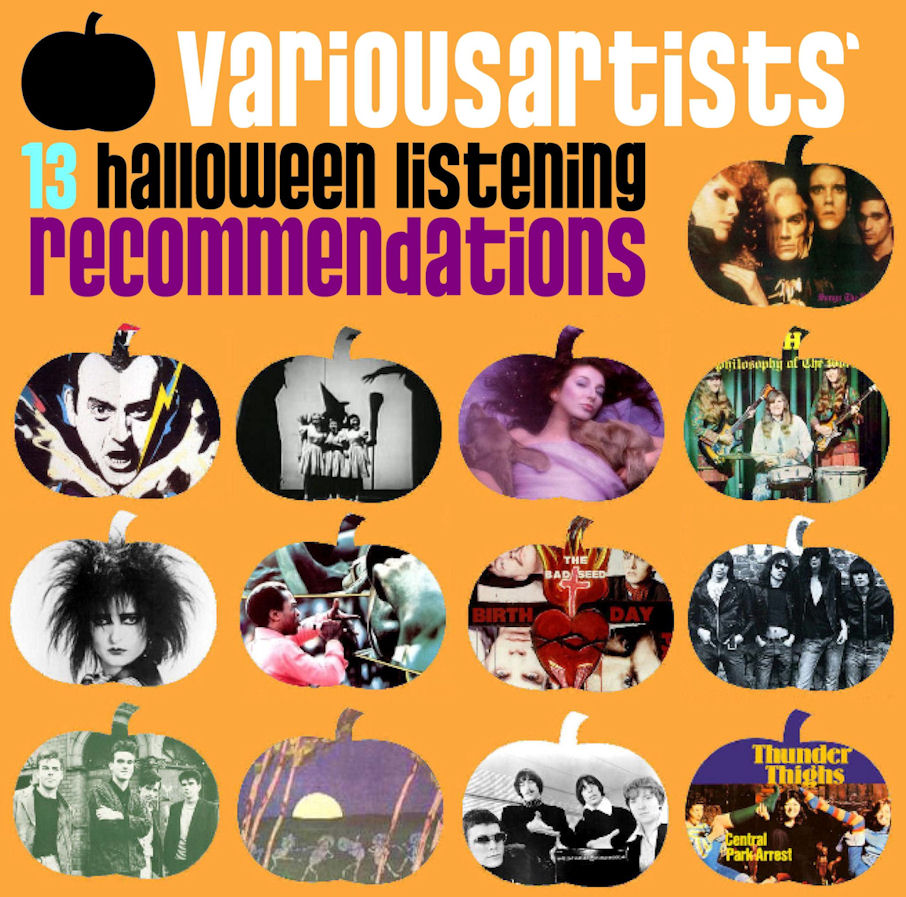 (Graphic and pumpkins by VA.  Stills grabbed from web and videos from YouTube)
Last week I laid out 13 possibly-Halloween-friendly viewing suggestions and this week I have an unlucky 13 playlist appropriate for the season of graves'n'goblins.  I've tried to avoid the more obvious selections with choices ranging from Halloween-specific to it's-a-conceptual-stretch.  So, parade around in the costume of your choice, inhale bite sized chocolate bars, crank up the gramophone and groove (there's also a link to the playlist at the bottom of the page) …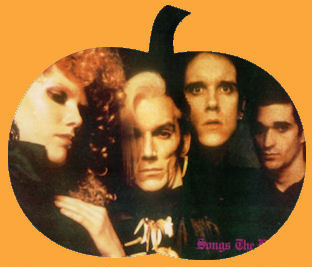 1. The Cramps "TV Set" (1980) Who better than The Cramps to kick things off, and there's no better selection than the opener on their glorious debut, Songs the Lord Taught Us. "I cut your head off and put it in my tv set / I use your eyeballs for dials on my tv set" trills Lux Interior through his unhinged rockabilly hiccup, later reassuringly adding that "Though you're cold / You won't get old / Because you're well preserved in my Frigidaire."  Thank goodness.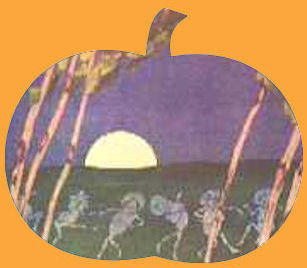 2. American Quartet "The Skeleton Rag" (1912)
"Ghostly goblins gaily dancing" and "moany, groany, bony, skeletons" are all the thing in this toetapper from 102 years ago (!) "Don't it make you shake and shiver? / Don't it make you quake and quiver?" Now that you mention it …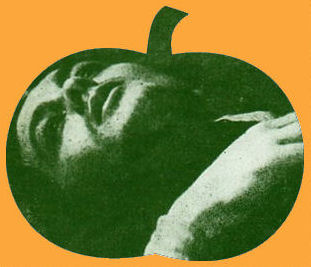 3. The Smiths "Cemetery Gates" (1986) Morrissey goes for a sunny day stroll in a Manchester cemetery with Linder Sterling and, viola!: one of The Smiths very finest moments. This Romantics vs Aesthetes anti-plagiarism number is by turns literate, empathetic, morbid, and hilarious, backed by Johnny Marr's bell-like guitar.  In just 2:40.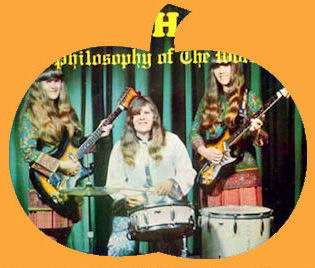 4. The Shaggs "It's Halloween" (1969) The Wiggin sisters' shambolically groovy ode to the season. Metaphysically naive, Dot, Betty, and Helen storm through this stilts-rhythm rave up, noting that "The ghosts will spook / The spooks will scare" before reasoning that "let's have lots of fun and give many cheers / For Halloween comes but once a year."  As they go on to note, "Why, even Dracula will be there." They have a point.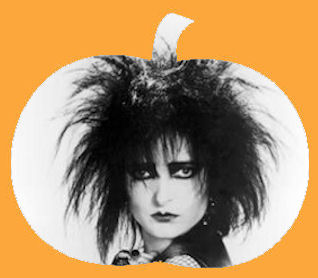 5. Siouxsie and the Banshees "Halloween" (1981) The goth queen and her un-merry pranksters' JuJu album has a particularly dark-themed vibe throughout, with "Halloween" making the connection explicit.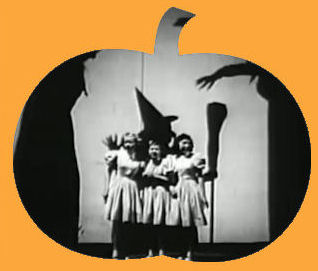 6. The Brian Sisters "The Boogie Woogie Man" (1942) "There's a spook in Tin Pan Alley / Walkin' on the piano keys" sings a concerned Brian Sister in this swingin' Hallowingin' number and performance.  Turns out that this piano-crashing hep cat is "the jivin' ghost" who'll break into your place and cut a rug, rather than steal it.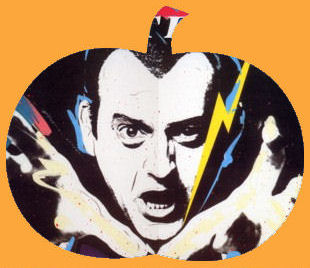 7. Count Floyd "Count Floyd Is Back" (1982) "Ahhooooo!" wails Joe Flaherty as SCTV's horror host with the most, Transylvanian Count Floyd, in this Bo Diddley knock off. Scary stuff!  (In a good way.)
.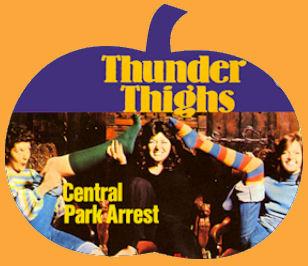 8. Thunderthighs "Dracula's Daughter" (1974) Glam cabaret from the gals whose backing vocals were all over British recordings in the early 70s (such as Lou Reed's "Walk On the Wild Side"), with this "Girl vampire!" number troubling the UK charts itself.  "I'll nibble your neck / I'm Dracula's Daughter, what did you expect?"  How silly a person, who need be reminded of this.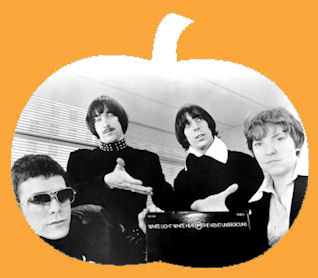 9. The Velvet Underground "The Gift" (1968) John Cale dons his finest radio broadcaster voice to narrate Lou Reed's tragic tale of "schmuck" Waldo Jeffers — home from college for the summer and missing his girlfriend, Marsha Bronson — and the disastrous results of his ill-advised idea to mail himself to her. Do not try this at home! (And lay off the daiquiris.)
.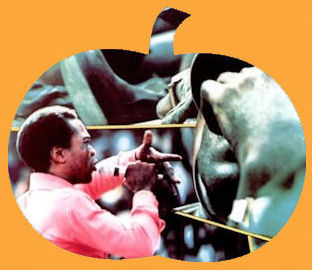 10. Fela Kuti "Zombie" (1976) Frenetic, hypnotic Fela track about mindless zombies.  But in this context, the walking dead are the soldiers of the Nigerian police state.  One of his biggest and most controversial hits in his homeland, it was none too appreciated by the authorities who raided Kuti's Kalakuta Republic compound, destroying it, killing his mother, and very nearly beating Fela to death in the process.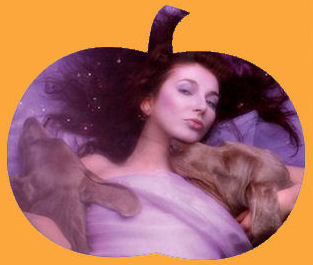 11. Kate Bush "Waking The Witch" (1985) Our coven-friendly Kate's "Waking The Witch" is the centrepiece of her Ninth Wave suite which makes up Side Two of Hounds of Love, (recently brought to the stage as part of Kate's Before the Dawn series of shows). The bewitching Bush ponders life and death, past and present, all struggling for supremacy in this eerie, unsettling number — under ice, not on the rocks.
.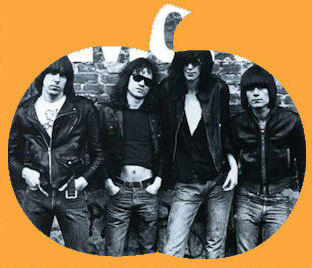 12. Ramones "I Don't Wanna Go Down To The Basement" (1976) "Hey Daddy-o / I don't wanna go down to the basement / There's something down there." Can't say as I blame them.
.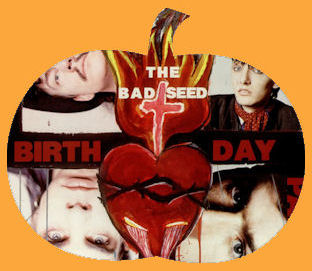 13. The Birthday Party "Deep In The Woods" (1982) "Deep in the woods a funeral is swingin'" incants Nick Cave.  Meanwhile, the crew keep ratcheting up the intensity behind him in an early murder ballad from The Birthday Party's finest release, The Bad Seed EP. "Tonight we sleep in separate ditches." Now that doesn't sound good at all! Meanwhile … try listening to this under headphones while walking in the dark.  Have a memory from my 20s of doing that once … lots of over-the-shoulder looking.
Next On Stage –> A jump back to last year to finish my Ottawa Bluesfest entries …
178c. Declare Independence: Ottawa Bluesfest 2013 (Pt. 2) with Björk, B.B. King, Phosphorescent, Austra, Stars, and more, July 13-14, LeBreton Flats, Ottawa, Ontario, Canada
… and then it's back to the past where I'll largely be staying with my series …
025. Here I Am: UB40, Centennial Hall, London, Ontario, March 7, 1984; Alumni Hall, UWO, London, Ontario, March 14, 1985
026. Cities In Dust: Siouxsie & the Banshees with Images In Vogue, International Centre, Toronto, Ontario, July 10, 1984