I bloody well took the day off alright, and then some.  This concert was a microcosm of a new flowering in the culture.  And in my life.
This podcast looks back on the first post-Nirvana-explosion Lollapalooza hitting the Toronto region with your host Various Artists attending in the middle of a thrilling cultural and personal flowering.
Aided by notes I wrote in real time as the event unfolded, I look back at the day, the festival, the era, and the music and how it intersected with my life at the time.
With the Red Hot Chili Peppers, Ministry, Soundgarden, Pearl Jam, and Lush.
Listen to the podcast for scaffold climbing, levitation, and a "magic" day.
Also listen to the previous podcasts in my introductory series where I look at one concert from each of my five concert-going decades:
Below are (most of) the original notes that I wrote during the day at the festival, and that I discuss and read from during the podcast.
Following the notes is MuchMusic's report on the festival along with my commercial for this episode, featuring many of the key alt and alt-related CDs I was listening to during the era.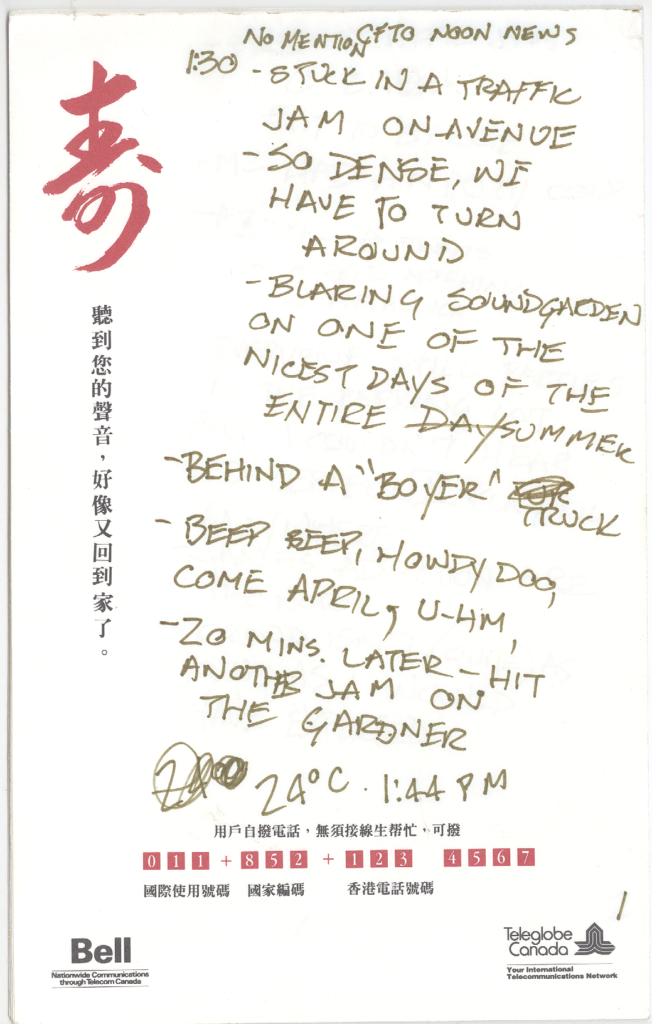 Stuck in a traffic jam at 1:30 on Avenue Road in Toronto before even leaving town.  In-jokes included.
Those moshing teens are now in their 40s.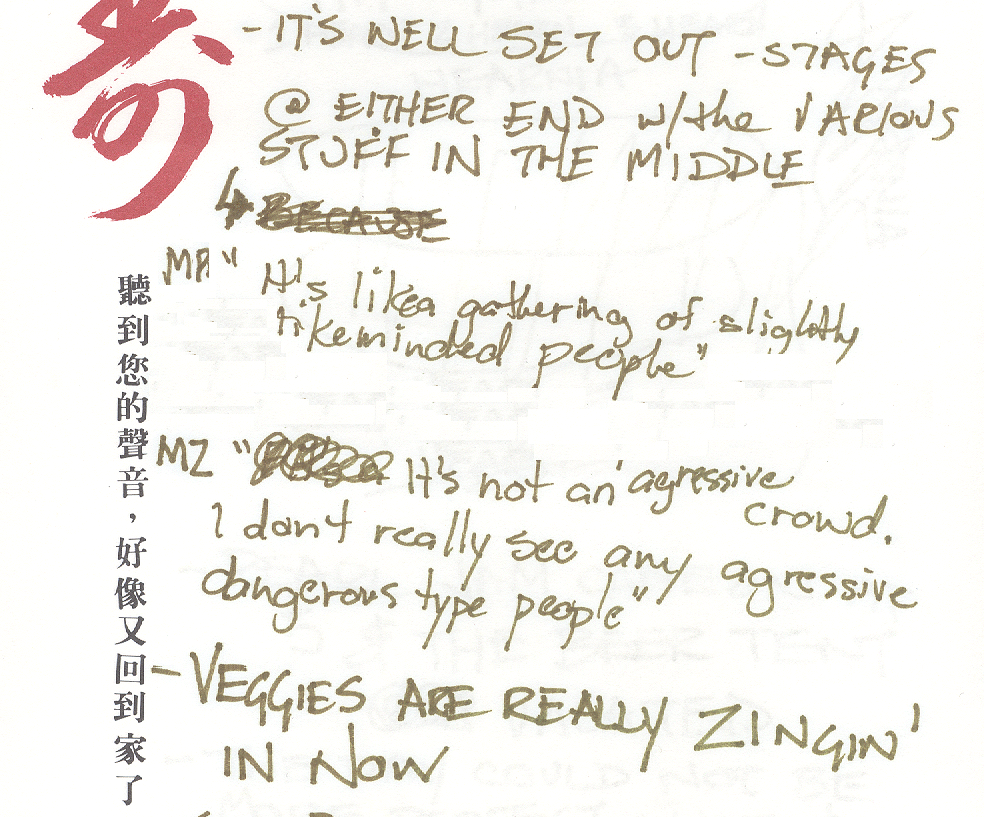 Apparently I was too blitzed to spell "aggressive" correctly.  Twice.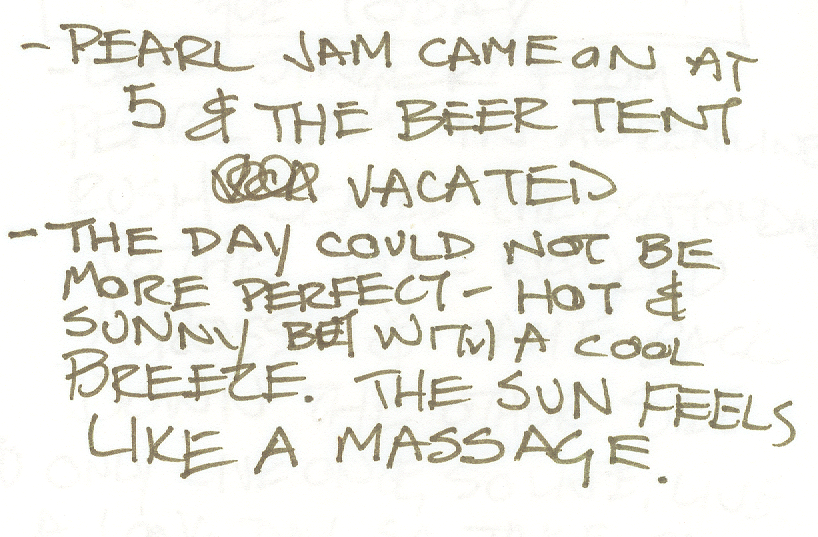 This was a beautiful day and one of the few of them during a cold, rainy summer of 1992 in Southern Ontario.  Below: Pearl Jam onstage at this fest. (Photos courtesy of Jeff Blake.)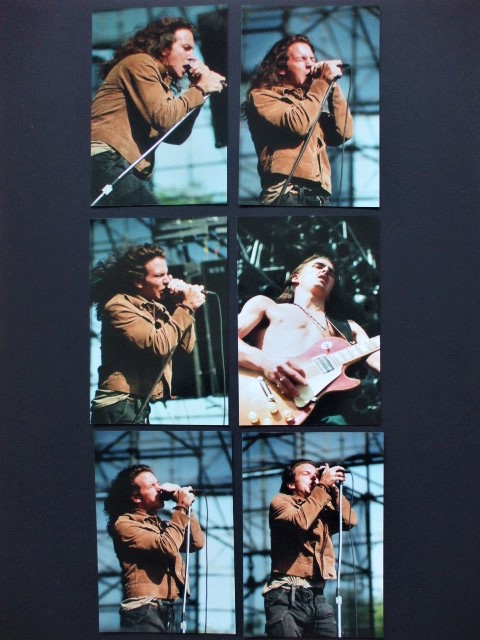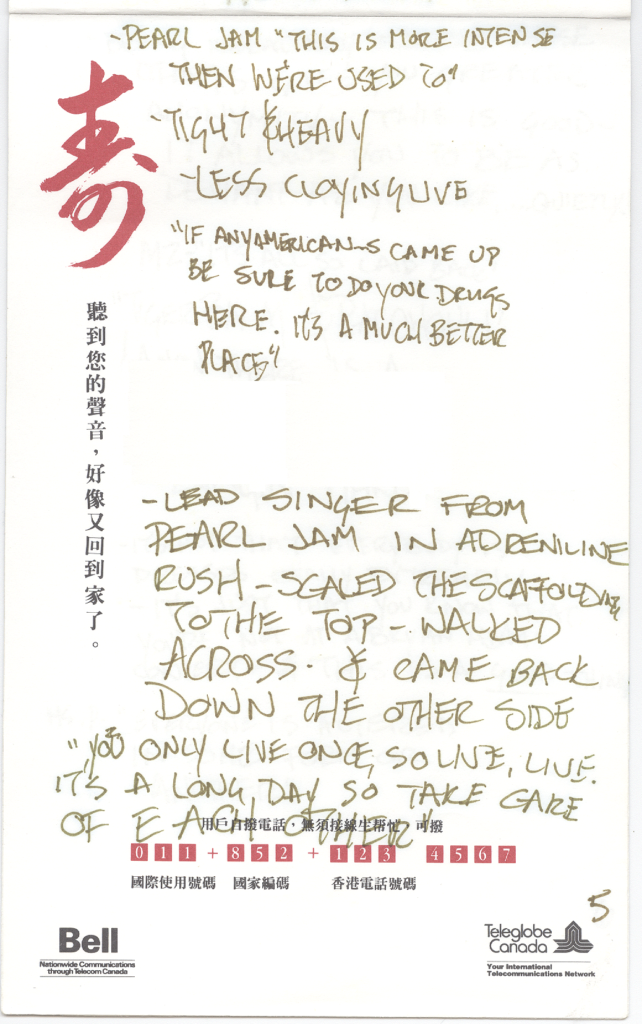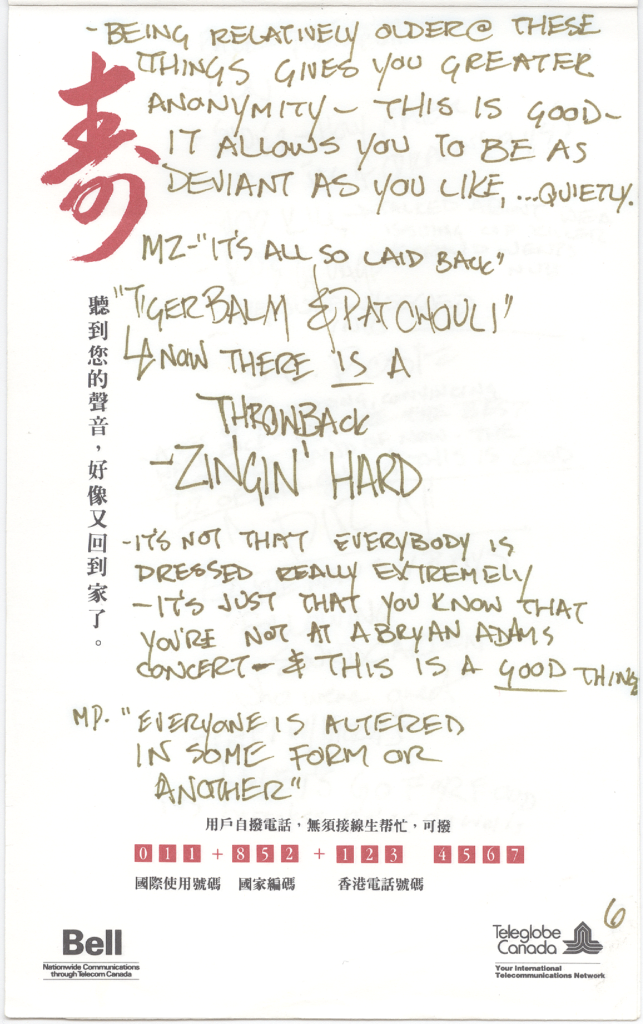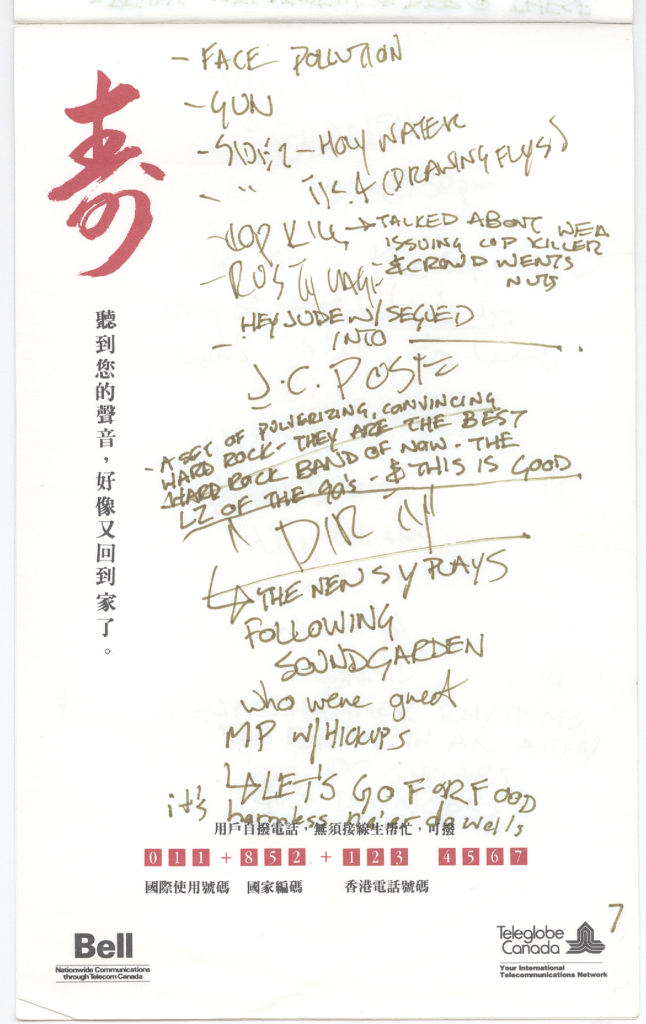 Below: Soundgarden onstage at Lollapalooza '92. (Photo courtesy of Jeff Blake.)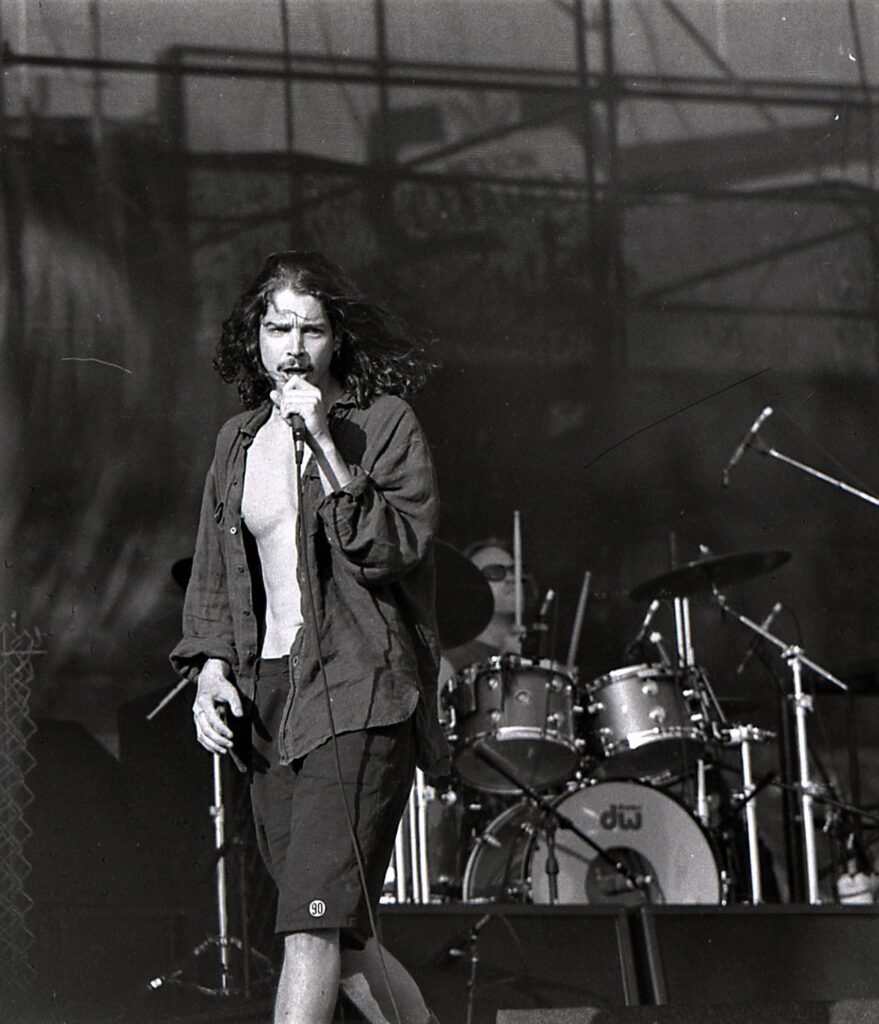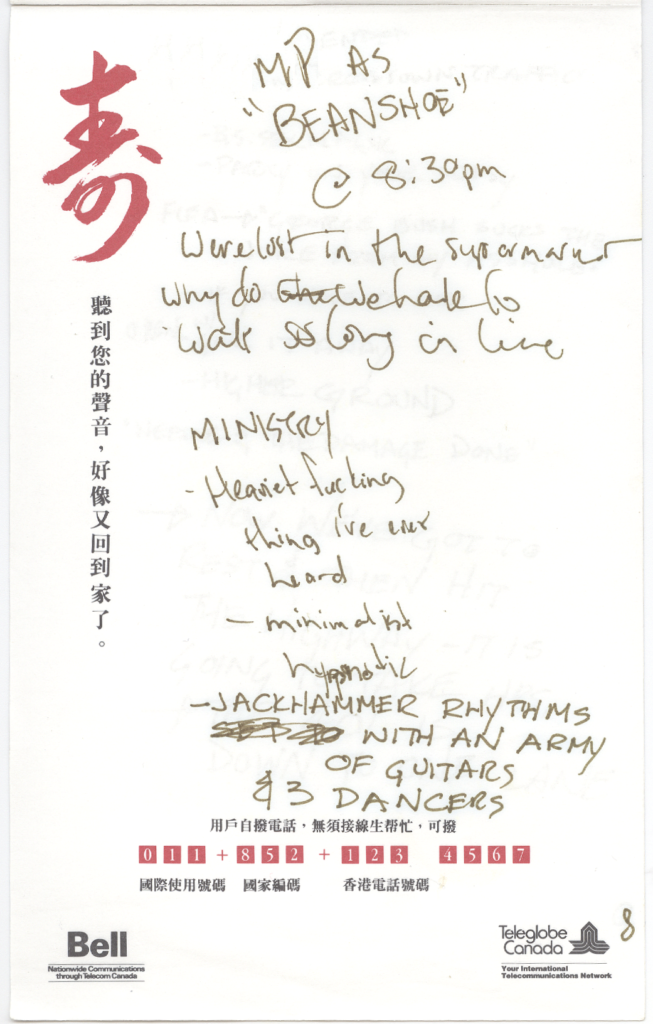 Beanshoe?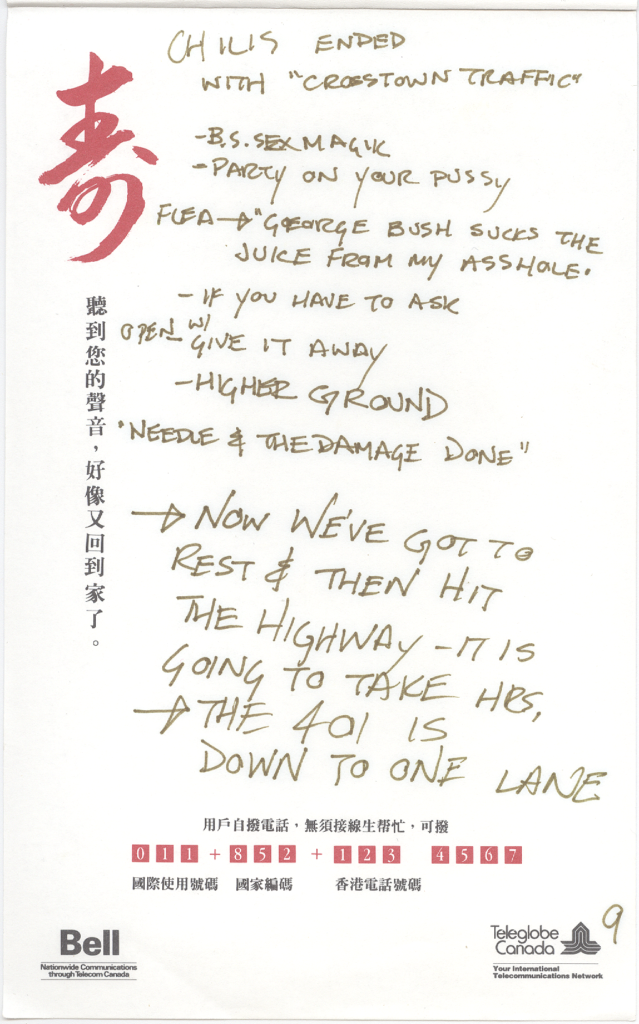 I notice that my penmanship starts to improve again as I begin to sober up.  Below: RHCP onstage in Barrie. (Photos courtesy of Jeff Blake.)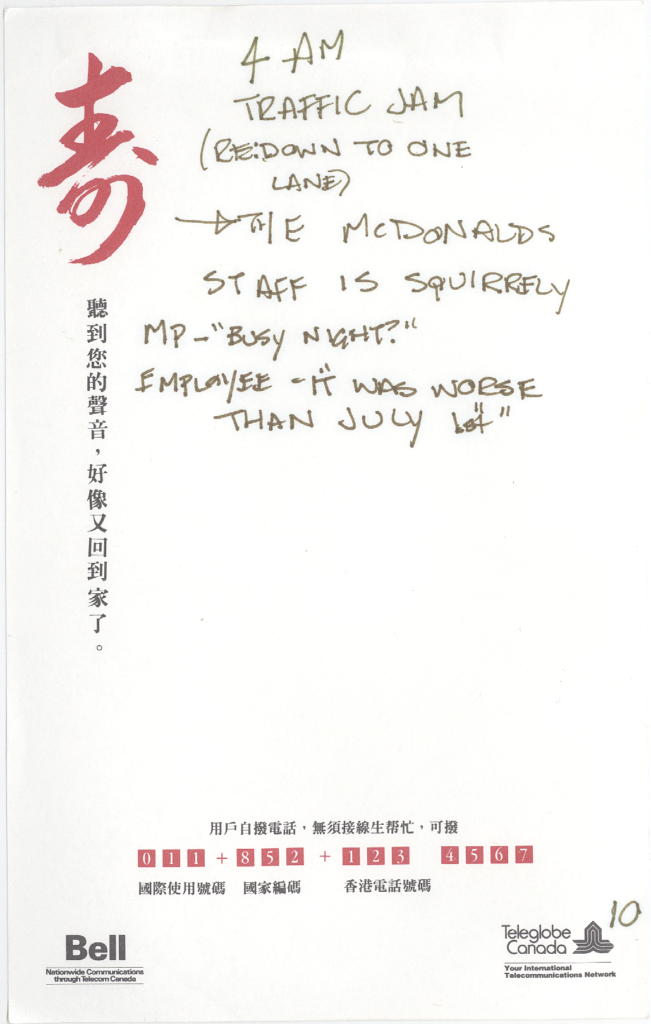 The Fantasy Clinic has posted and augmented this MuchMusic/New Music feature about the Lollapalooza festival's tour stop in Barrie, Ontario, Canada on August 5th, 1992.
Here is my commercial for this podcast. It features many of the key alt or alt-related CDs released during or before 1992 that I was listening to at the time.
"Flower" Soundgarden from Ultramega OK (1988)
Next on Stage …

David Bowie comes to Ottawa on his A Reality Tour along with the culty, psychedelic choir stylings of The Polyphonic Spree.  This last of the five times I got to see him may have been the best of them all musically, as Bowie delivered a long show with some obscure and particularly favourite song treats.
Tune in for lucky accidents, happy surprises, and being relatively up-close-n-personal.