In tandem with the podcast on the crazy Flipper show from 1983, I am posting six Spotify playlists plus one Master Playlist as a 19+ hour chronicle of the various types of proto/punk, garage and various strains of the spikier left-field/type rock, from 1963 until 2022.   Totally my own personal choices, from the hits to deeper cuts.
Great for driving, cooking, baking, annoying the grumpy, working out or anything else where energy is needed.  Makes for fun shuffles.
They are: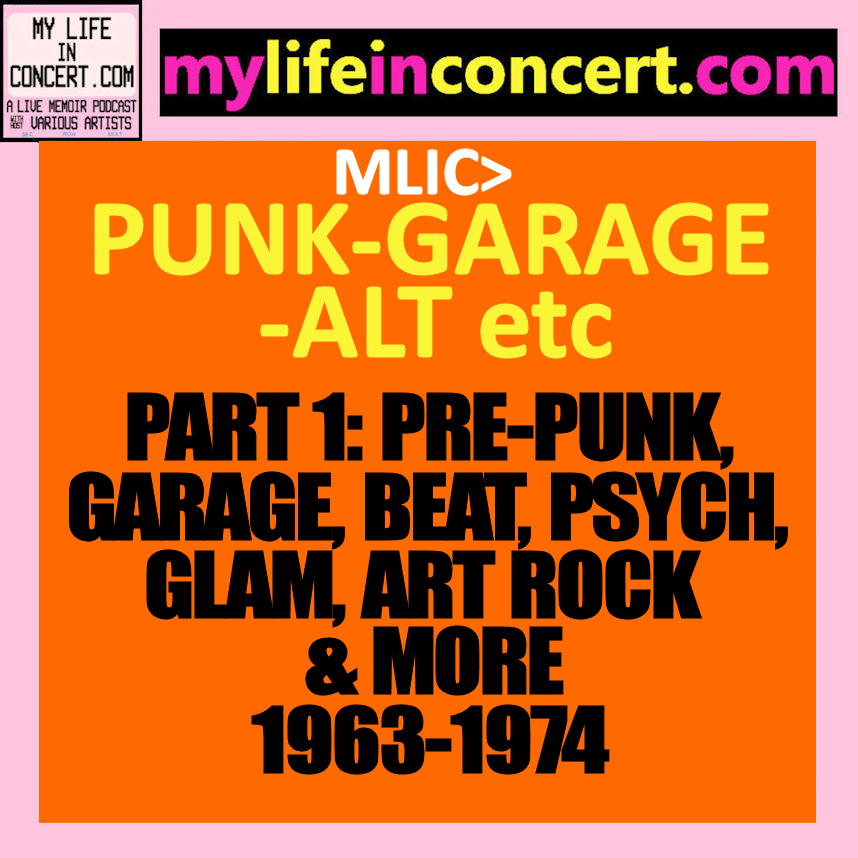 MLIC>PUNK-GARAGE-ALT etc Part 1: Pre-Punk, Garage, Beat, Psych, Glam, Art Rock & more 1963-1974
Featuring The Kingsmen, The Barbarians, The Standells, The Velvet Underground, The Stooges, Flamin' Groovies, David Bowie, New York Dolls and more.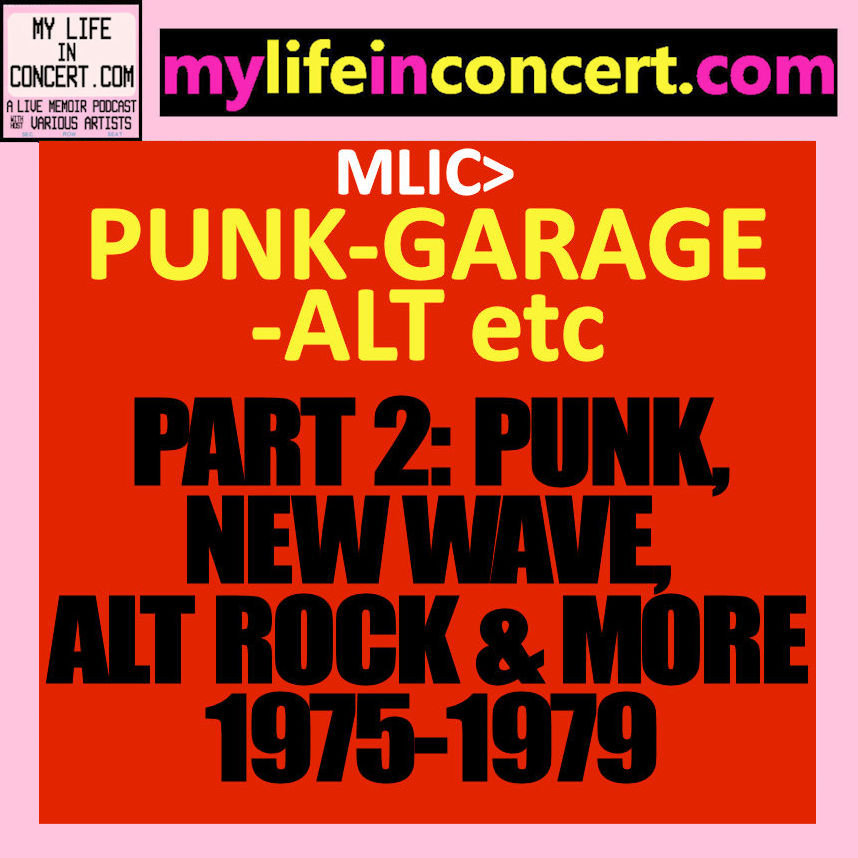 MLIC>PUNK-GARAGE-ALT etc Part 2: Punk, New Wave, Alt Rock, & More 1975-1979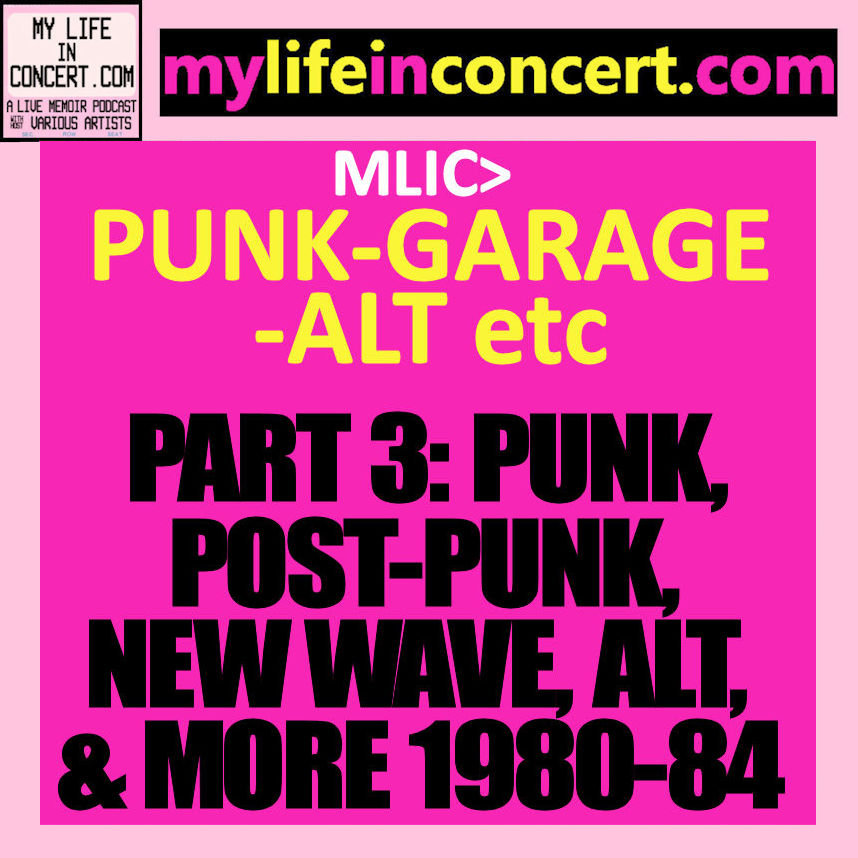 MLIC>PUNK-GARAGE-ALT etc Part 3: Punk, Post-Punk, New Wave, Alt, & more 1980-84
Featuring Flipper, The Birthday Party, Echo and the Bunnymen, The Cramps, Rough Trade, Black Flag, Lords of the New Church, The Fall, The Jesus and Mary Chain and more.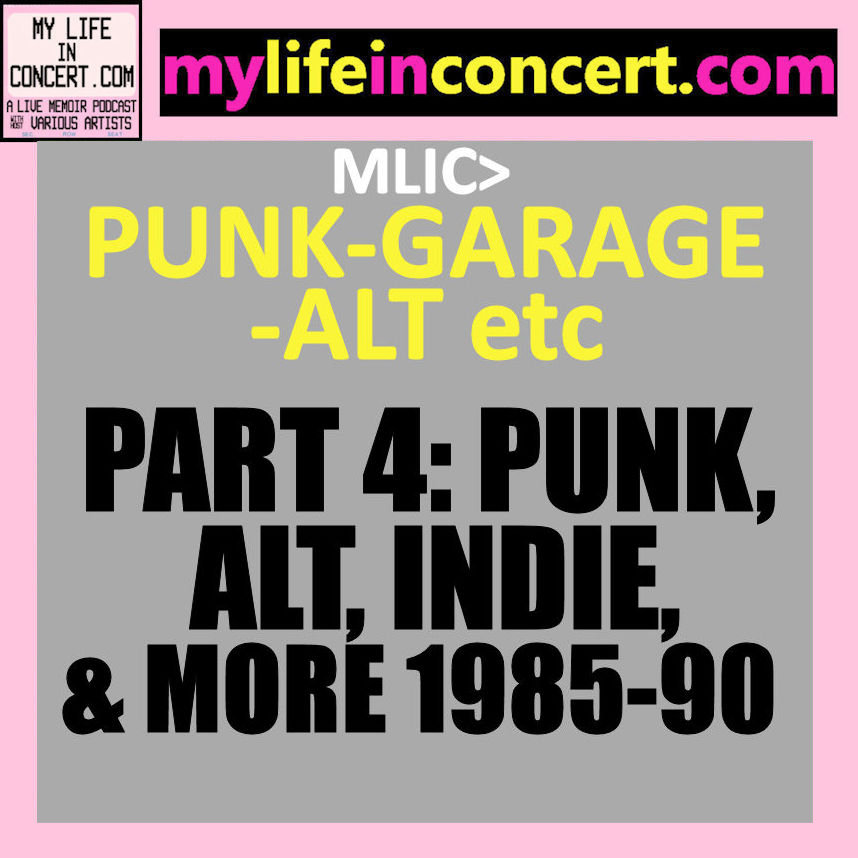 MLIC>PUNK-GARAGE-ALT etc Part 4: Punk, Alt, Indie & more 1985-1990
Featuring Sonic Youth, The Replacements, The Smiths, Hüsker Dü, 54-40, Dinosaur Jr., Pixies and more.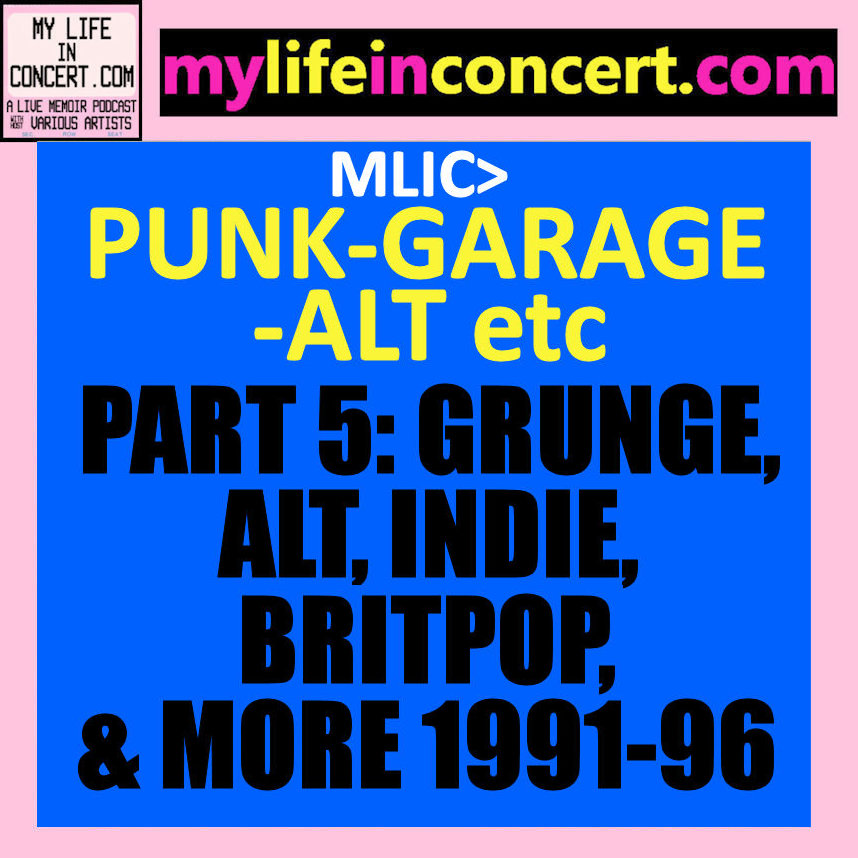 MLC>PUNK-GARAGE-ALT etc Part 5: Grunge, Alt, Indie, Britpop & more 1991-1996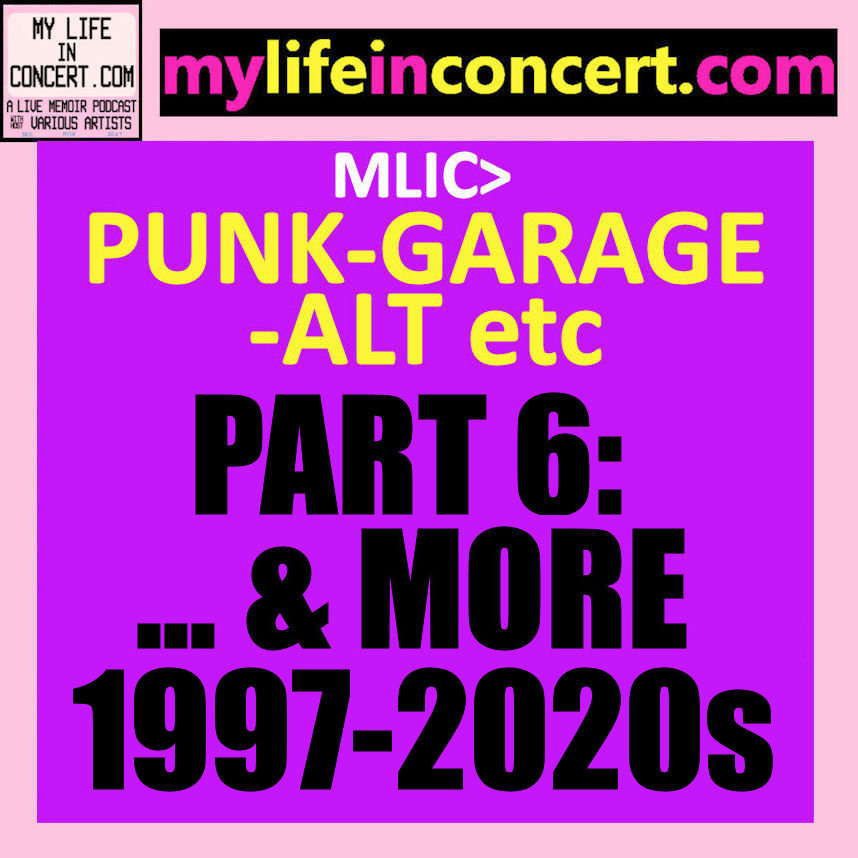 MLIC>PUNK-GARAGE-ALT etc Part 6: …& more 1997-2020s
Featuring The White Stripes, The Strokes, Broken Social Scene, Peaches, Fucked Up, Wilco, Special Interest, and more.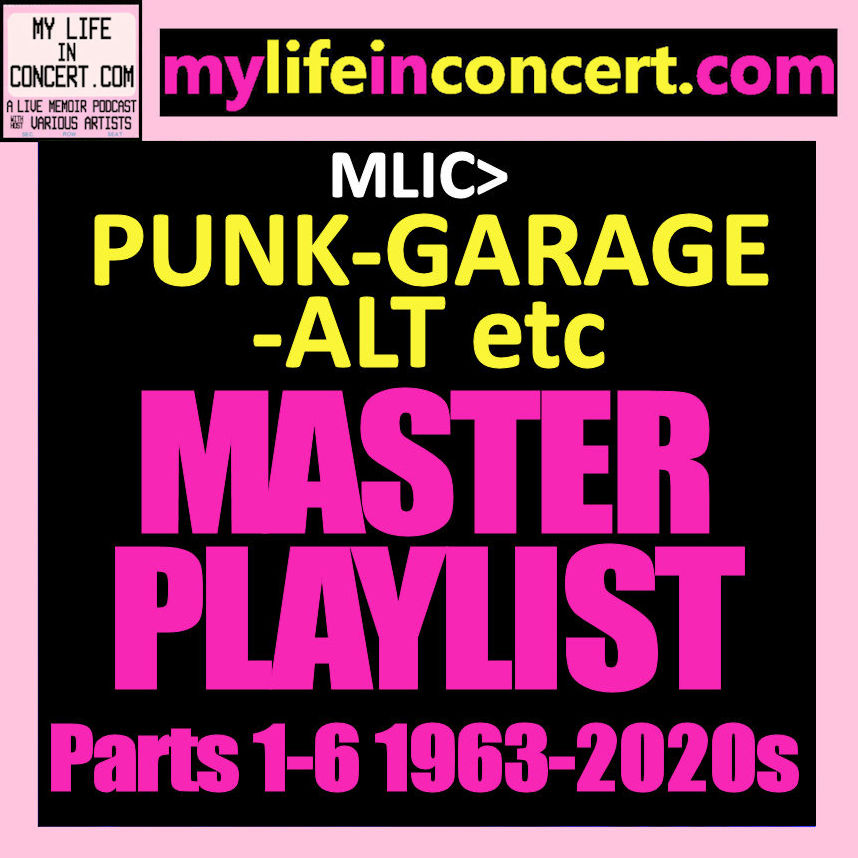 PUNK-GARAGE-ATV etc. MASTER PLAYLIST (Pts 1-6) 1963-2020s
The whole shebang!
Next on Stage: Flipper, San Francisco's sludge rock contrarian refuseniks, come to town one month after that  Beat/R.E.M. show from April of 1983.  An evening of debauchery and over-indulgence ensues for myself and crew of people on that night, with Flipper — both as persons and performers — interweaving with us at various points of our night (and lining up to see Return of the Jedi, too).
Tune in for missing persons, dangerous fire escapes, hostile groupies, and massed stimulant consumption.
17. (EP 25) Fucked Up Once Again: Flipper, Fryfogle's, London, Ontario, Canada, Monday May 30, 1983