March 2022 marks the 55th Anniversary of my favourite album of all time, The Velvet Underground & Nico (March 12, 1967 to be exact).
This landmark, way-ahead-of-its time LP is a dark masterpiece: dark both in terms of the subject matter as well as it's proto-punk rawness and avant garde experimentation.  But it also includes gentle, introspective moments such as with the songs "Sunday Morning" and "I'll Be Your Mirror."
The Andy Warhol-produced debut has proved to be an enduring, highly influential record, with each successive generation of alternative-types discovering and being impacted by its primitive but mesmerizing light.
As I wrote when declaring it my fave rave platter in my 15 Favourite LPs post from 2010, "I never get tired of hearing Lou Reed, John Cale, Maureen Tucker, Sterling Morrison, & Nico's harsh and beautiful document from—and documentation of—the mid-60s Warhol/NYC demimonde."
In honour of this milestone, I have put together two related Spotify playlists: VA'S ALTERNATIVE THE VELVET UNDERGROUND & NICO and VA'S THE VELVET UNDERGROUND & NICO UNDER COVER.  Each is an in-sequence track-by-track alternative version of the album: the first featuring different takes or mixes of each of the album's 11 songs, and the latter featuring cover versions of each number from a variety of artists including David Bowie, Iggy Pop, Big Star, R.E.M., Nick Cave, OMD, Thurston Moore and Bobby Gillespie, and more.
Happy 55th Anniversary to The Velvet Underground & Nico, released on March 12, 1967.  As long as I am living and breathing, I'll be playing this one.
VA's ALTERNATIVE THE VELVET UNDERGROUND & NICO
My version of the LP featuring alternative takes, rehearsal versions, and different mixes.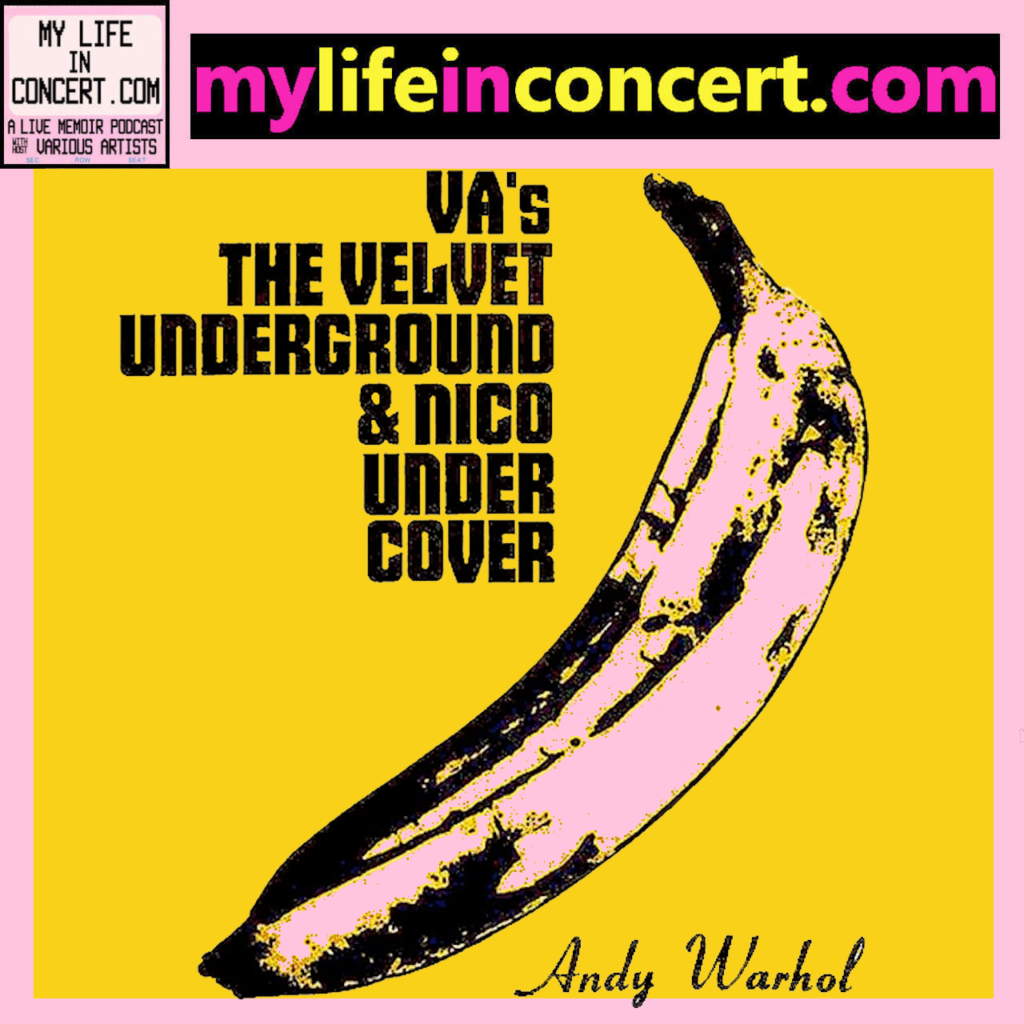 VA's THE VELVET UNDERGROUND & NICO UNDER COVER
Featuring OMD, David Bowie, Big Star, Julian Casablancas, Kurt Vile, Kurt Vile, Nick Cave & The Bad Seeds, Thurston Moore & Bobby Gillespie, R.E.M., The Primitives, Fontaines D.C., and Iggy Pop and Matt Sweeney.
Related Blog Posts:
RIP Lou Reed: "Between Thought & Expression Lies A Lifetime"
Robert Margouleff talks "Ciao! Manhattan" & Edie Sedgwick: My Life In Conversation EP001
Kinga Syrek discusses her debut animated short "Too Late" about the life of Edie Sedgwick: My Life In Conversation EP002