16 covers?  You'll have to read to find out why.
Originally published on OpenSalon.com September 3, 2010, as part of an open call to writers on the site.
This post was part of an Open Call here on OS for people to list and discuss 15 albums they have their greatest emotional attachments to.  Since I create associations between albums/songs with, well, just about everything, trying to pick 15 LPs that are memorable owing to specific parts of my life or events would be an insurmountable task.  Therefore, I zoomed through my collection, made a (long) short list and picked my 15 favourites—or what passes as such at this moment—but will briefly discuss each more in terms of memories, time and place, etc than as a critique. (The full long list appears at the bottom.)
My Favourite Album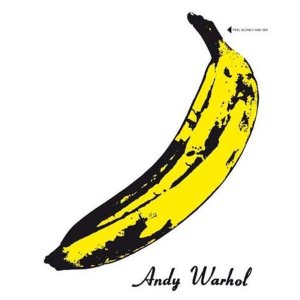 The Velvet Underground  The Velvet Underground & Nico (1967)
Reminds me of the summer of 1982 when this album finally got re-issued after being nearly impossible to buy for many years.  It seemed like everyone in my circle was playing this LP and reading the just released Edie: An American Biography by Jean Stein and George Plimpton during that season.  Perfect companion pieces.
I remember walking into Records on Wheels on Dundas St. in London, Ontario, and almost levitating when I saw it had been re-issued.  I never get tired of hearing Lou Reed & Co's harsh and beautiful document from—and documentation of—the mid-60s Warhol/NYC demimonde.
Check out my Alternative Versions of the LP that I created for its 55th Anniversary in 2020.
Two-way tie for Second Place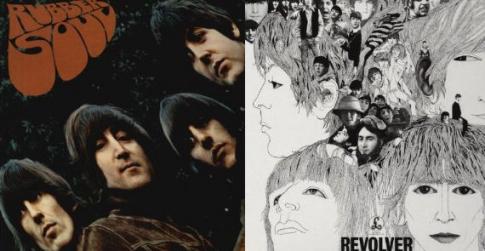 The Beatles  Rubber Soul(1965) and Revolver(1966)
Rubber Soul reminds me of Xmas 1969.  My just-turned 7-year-old self asked for it and got it.  I have memories of spending hours setting up and playing with my Hot Wheels set while listening to this on flip and repeat.
Revolver was the only Beatles album I wasn't completely familiar with back in the day and so my memory of this is of getting it in the early 80s and being utterly blown away, not believing I hadn't heard it before in its entirety.  I also think of the Beatles CDs being released in 1987 and getting familiar with the proper UK editions which are now the familiar versions to me, while the chopped-up and shuffled North American equivalents sound odd.
And isn't it interesting that the bulk of my 3 favourite albums were recorded within a 10 month period.  And all 3 covers are eternally fascinating.
The Remaining Twelve (alphabetical by artist): The Beatles  The Beatles (1968)
Yes, it's them again. Xmas 1968 is the first yuletide season that I have clear memories of, particularly of our family getting our first stereo record player: a portable one with a lid that lifted up, featuring a tall spindle on the turntable so that we could "stack" records.  In conjunction with the new family record player, I remember my brother getting this and Hendrix's Electric Ladyland for Xmas (and the Stones' Beggar's Banquet shortly before, making those three albums intertwined in my mind).
I couldn't get enough of this album and its diversity of styles and still can't.  Listening to this from start to finish is like going on a journey.  I also remember "Revolution 9" both scaring and fascinating me: my introduction to the avant-garde and one of my favourite things on here.  At a later point in time, I also associate this LP with marijuana as its plain white surface was perfect for rolling joints on.  "Get out The White Album" became a code phrase for me and my friends.
Check out my post for I Need A Fix: Beatles' White Album @ 45/"I Buy White Albums"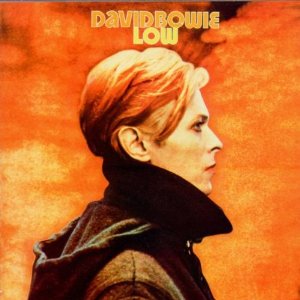 His masterpiece.  I bought this while in the UK in 1977.  I have a clear memory of sitting in my Aunt & Uncle's living room up north in Cumbria with everyone else out for the evening, listening to it and trying to process it.  It was not only unlike anything he'd done before, it was unlike anything I had ever heard.  Wildly ahead of the curve at the time, it has sounded utterly contemporary for a good 20 years.
Read about Bowie's impact on me in the 70s as well as my seeing him live in 1983 and 2004.
Miles Davis  Kind of Blue (1959)
I had started to explore jazz in the mid-80s and this was one of the first albums in the genre to absolutely blow me away upon my picking it up as one of my first CDs in 1986.  This disc probably did more to plunge me into jazz exploration than any other, not to mention turning me into a Miles freak, devouring big chunks of his catalogue from throughout his career, particularly the late 40s through mid 70s.  Timeless and ageless.
Check out my 12th Blogiversary post and my take on Miles' Sketches of Spain cover.  Miles is also one of the 20 Acts I Wish I'd Seen.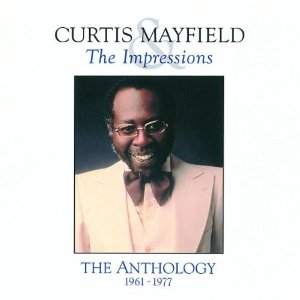 Curtis Mayfield & The Impressions  Anthology 1961-1977 (released 1992)
If I had to pick just one disc from this two-fer, it would be Disc 1, essentially a "Best of The Impressions."  I knew and loved Superfly along with a number of other Curtis solo tunes such as "Move On Up," and had heard maybe two or three Impressions songs.  Hearing this collection was a revelation.  Every track on Disc 1 was as exceptional as it was unique.
Too slick to be blues, too adult in its themes and perspectives to be teenybopper chart pop, too earthy to be standard adult pop, too elegant for rock or r&b—in a recurring theme on this list, it was unlike anything I had ever heard.  Then there is the pull of Curtis' beautiful, economical guitar playing.
I have a distinct memory of dropping off a friend at the Metro Detroit Airport in the summer of '93 and driving back to London with this on tape in my car, singing along with every song, zooming down the highway on a hot summer night.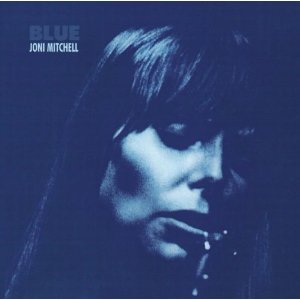 Joni Mitchell  Blue (1971)
Joni's always been a presence in my musical life.  I particularly recall "Carey" being all over radio in the fall of '71 and my favourite song at that time.  I returned to Blue in the '80s, but this time with a whole other more adult perspective.  The definitive singer-songwriter album.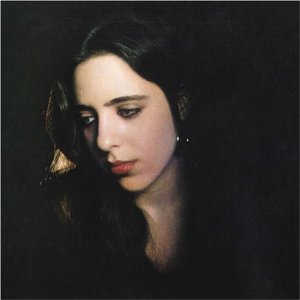 Laura Nyro  Eli & the Thirteenth Confession (1968)
For the moment, I'm going with Nyro's second album but I could just as well have picked More Than A New Discovery/The First Songs or Stoned Soul Picnic: The Best of (or more precisely, my own much better double CD compilation that I made a decade ago).  I'd certainly known many of the Nyro songs that others had had huge hits with but hadn't heard many of her originals until the mid-80s, starting with this album.  I picked this up as a cassette re-issue in 1985, and that was it.  An instant "Wow."  I doubt a month in my life has gone by since wherein I don't hear at least one Nyro song.  Again, that her work is so unclassifiable is what makes it so unique (and such a tough sell back in the day, despite others sailing to the top of the charts with her material).
It's a mélange of tin pan alley pop, r&b, gospel, show tunes, avant-garde, jazz, blues, doo-wop, and rock melded with often oblique, poetic, sometimes harrowing lyrics with arrangements that start and slam shut, speed up and deaccelerate.  It's a musical world alternating between near silence and epic orchestral climax, jubilation and desolation.  This is very personal, affecting music for me and a riddle I'm still trying to solve.
I spent the remainder of the 80s tracking down the rest of her catalogue and becoming particularly transfixed with that peerless run of albums from 67-71.  There's no else quite like her.
Read here about an exceptional show I saw Laura play in Toronto in 1989.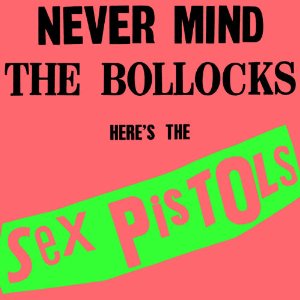 The Sex Pistols  Never Mind the Bollocks, Here's the Sex Pistols (1977)
If there is an album that encapsulates my teenagehood, this is it.  This album's release and punk rock in general hit me like a sledgehammer, creating an almost Year Zero effect in 1977.  What can I say, it changed my life.  And good crivens, it's catchy.
The Sex Pistols are also one of the 20 Acts I Wish I'd Seen.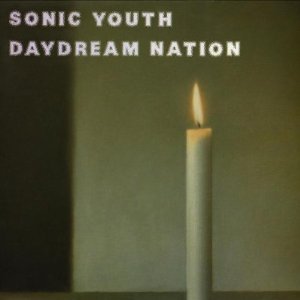 Sonic Youth  Daydream Nation (1988)
This is the album where I went from fan to fanatic.  I first heard it when I saw them perform it live in its entirety in November 1988 at the Diamond in Toronto shortly after its release.  I'd been heavily into the Amer-indie scene and loved both Sister and EVOL, but this really pushed both the band and indie rock in a whole new majestic direction.  Experimental yet catchy, structured and improvisational, ambitious and playful, noisy and serene, it was and is their masterwork.
Back in the day it was far too harsh for many and now it sounds prescient.
I probably played this a few hundred times in 1989, defining that period of my life.  And like most on this list, I've never really ever stopped playing it and being fascinated by it. My pick for the Best Album of the Past 25 Years.
Tom Waits  Swordfishtrombones (1983)
If I had to pick one album that most influenced and changed the entire direction of how I listened to music, this is it.  I was familiar with Waits to a small degree and had certainly listened to plenty of experimental and challenging music prior to this, but Swordfishtrombones was something else altogether.  While most of the outré stuff I'd heard was more in a noisy, angular avant-rock vein, this drew more from an older avant-garde of the Beats, jazz, Salvation Army bands, Beefheart, unusual sounds, and deconstructed blues.
It's rife with rich storytelling, character sketches, and moods and tones evoked in words, music, and instrumentation, delivered with a rawness that didn't rely on volume or distortion in the sense familiar to me.  I remember spending one snowy, winter day in January 1984 playing it five times in row, mesmerized.  I couldn't believe how good, how singular it was.  It triggered a recalibration in how and what I listened to and for.
Waits' name has also been used in various adjectival forms since, and it's with this album that he nailed that brand and aesthetic.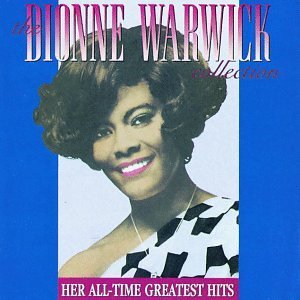 Dionne Warwick The Dionne Warwick Collection: Her All-Time Greatest Hits 1962-1970 (released 1985)
As I moved into my 30s in the '90s, I increasingly began exploring and appreciating pop music that was either pre-rock or took its cues from non-rock sources and more interpretative based styles of singing.  Bacharach/David are one of the greatest songwriting teams in this vein (and Bacharach was no slouch as a producer either), yet it wasn't until this point in life that I could really appreciate what they in conjunction with Warwick were doing.
By the time I purchased this in 1997, Sinatra, Peggy Lee, and Jo Stafford had become as interwoven with my musical vocabulary as any rock, soul or jazz artist.  Still, this had a huge effect on me, both in terms of the appreciation for the music, but also in terms of sentiments and memories.  I think these songs truly resonate only after one has done some living and had some heartbreaks.  Additionally for me, it was also that these songs were everywhere when I was growing up, and hearing them years later triggered all sorts of memories and associations from childhood that I hadn't even realized were there.  And let's not forget Warwick's incredible phrasing and tone.
This also reminds me of the period when I bought it and someone I was seeing at that time.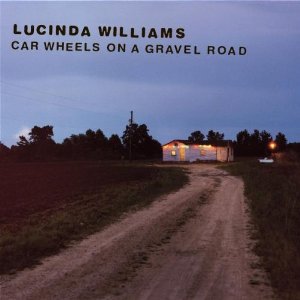 Lucinda Williams  Car Wheels On A Gravel Road (1998)
This CD soundtracked the summer of 1998, one of the crappiest of my life.  I'd been a fan of Williams for 10 years at this point and thought this album would never see the light of day after numerous delays and re-recordings.  And when it did, gee willickers was it worth the wait of its troubled gestation.  I thought and still think this is Lucinda's apotheosis.
The dark, sombre subject matter aligned perfectly with my in-a-rut, Misery Loves Company headspace.  However, the top flight songwriting, the warm, sympathetic production and performances resulted in the album I had been wishing she'd make, and then some.  This triumph of excellence from an artist I had been relentlessly championing for a decade to anyone who would listen absolutely lifted my spirits every time I put it on, despite the dark tone. My choice for Second Best Album of the Past 25 Years.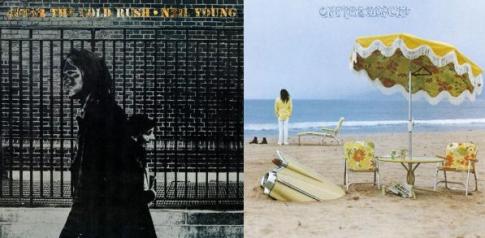 Neil YoungAfter The Goldrush (1970) or On The Beach (1974)—Take your pick!
As with Joni Mitchell's Blue, I remember Goldrush from the 70s but have a greater association with it when I rediscovered it in the mid-80s, really launching my Neil-mania.  It's a great balance of his acoustic and electric strengths.  However, if this exercise could be pared down to the best sides of albums, then Side Two of 1974's On The Beach would be on this list as the finest sustained, 20-odd minutes of music in his career.  The ultimate in introspective, grey autumn day music, it also features my favourite Young track, "Ambulance Blues."  Side One is great as well, but Side Two is a complete experience.
Read here about my seeing Neil Young and Crazy Horse with Patti Smith opening in 2012.
… And since I compiled it, I'll throw in the titles that I jotted down as The Rest of The Short List (and it still feels like a drop in the bucket to me with many names missing such as The Byrds, Parliament, The Smiths, Ramones, REM, Who, T.Rex, etc … oh well):
Air Moon Safari (1998); The Beatles Abbey Road (1969); Beck Odelay (1996); Big Star Third/Sister Lovers (1978); Kate Bush The Dreaming (1982); Buzzcocks Singles Going Steady (1979); The Beach Boys Pet Sounds (1966); The Clash The Clash (1977) and London Calling (1979); Crosby, Stills, & Nash Crosby, Stills, & Nash (1969); Miles Davis In A Silent Way (1969); Blossom Dearie Blossom Dearie (1957); Bob Dylan Highway 61 Revisited (1965); Marianne Faithfull Broken English (1979); The Flaming Lips Yoshimi Battles The Pink Robots (2002); Fleetwood Mac Rumours (1977); Serge Gainsbourg De Gainsbourg à Gainsbarre (Best of 1958-91); The Gang of Four Entertainment! (1979); Judy Garland Judy At Carnegie Hall (1961); Elton John Tumbleweed Connection (1970) and Goodbye Yellow Brick Road (1973); Grace Jones Nightclubbing (1981); Joy Division Closer (1980); The Kinks Something Else (1967); The Village Green Preservation Society (1968); John Lennon Plastic Ono Band (1970); Joni Mitchell Court & Spark (1974) and The Hissing of Summer Lawns (1975); Laura Nyro More Than A New Discovery/The First Songs (1967) and Stoned Soul Picnic: The Best of Laura Nyro (released 1997); Oasis Definitely Maybe (1994); Gram Parsons Grievous Angel (1974); Iggy Pop/Stooges Fun House (1970), Raw Power (1973), and The Idiot (1977); Pretenders Pretenders (1980); Public Image Ltd. Metal Box (1979); The Rolling Stones Aftermath (UK) (1966), Between The Buttons (UK) (1967), Beggar's Banquet (1968), Let It Bleed (1969), Sticky Fingers (1971), and Exile On Main Street (1972); Roxy Music For Your Pleasure (1973); Dusty Springfield Dusty In Memphis (1969); Steely Dan Aja (1977); Matthew Sweet Girlfriend (1991); Talking Heads Fear of Music (1979) and Remain In Light (1980); Television Marquee Moon (1977); Various Artists Girls! Girls! Girls! (Note: another cheat as it's a 2-CD compilation I made of the best of the early 60s girl groups and singers); The Velvet Underground The Velvet Underground (1969) and Loaded (1970); Amy Winehouse Back To Black (2006); and Neil Young Live At Massey Hall (recorded 1971; released 2007).
Text © 2010 VariousArtists