mylifeinconcert.com is 12 today—Miles ahead from where I started in 2010.
June 3, 2022 marks 12 years since I first hit the "Publish" button over on the now defunct OpenSalon.com back in 2010, launching my new identity as Various Artists along with what was then called the My Life — In Concert! blog.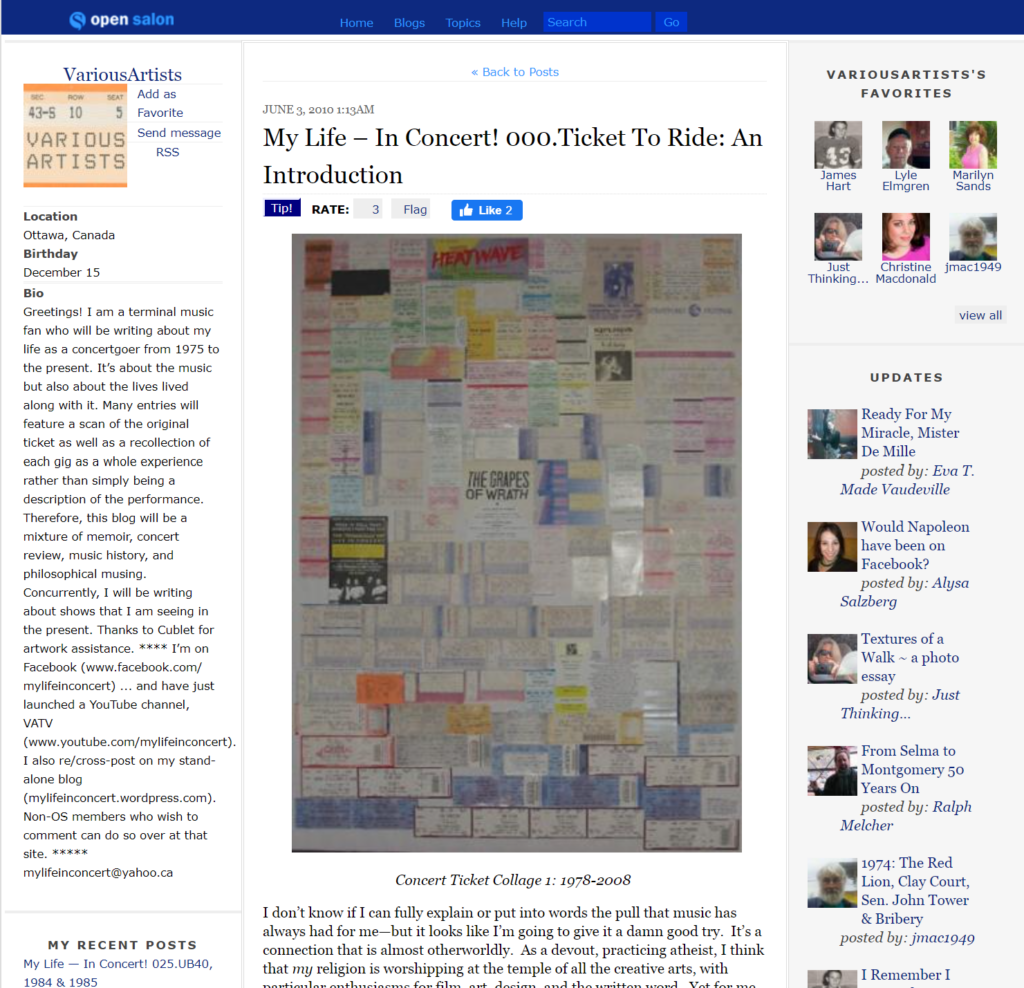 I opened this stand-alone mylifeinconcert.com blogsite about a year or so later and published on both platforms until OS closed in spring 2015.  As that was where the bulk of my audience was, I largely put the blog on ice until I revived it in its current podcast form in February 2020 (I celebrated the podcast's second anniversary back in February and also posted an anniversary post/podcast about seeing Keith Richards back in 1988).
Back on OS, I started a tradition of celebrating my anniversaries by creating a graphic based on an album cover where I love both the cover and the record.  For 2012, I've decided on doing my own VA take on Miles Davis' legendary Sketches of Spain from 1960—one of his finest albums, sporting its iconoclastic cover.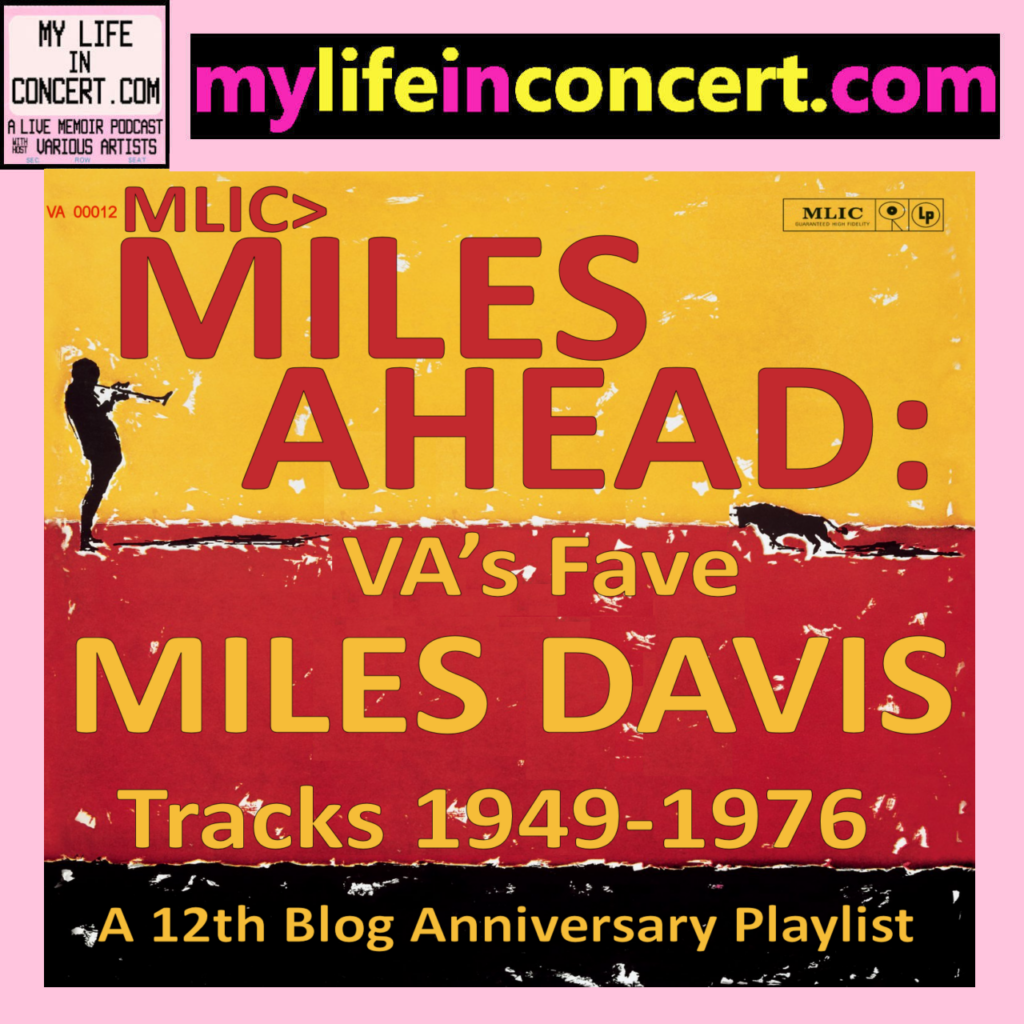 MLIC> MILES AHEAD: VA's Fave MILES DAVIS Tracks 1949-76—mylifeinconcert.com 12th Anniversary Playlist Since Miles is this year's Cover Artist, here is a Spotify playlist featuring my favourite Davis tracks from his classic 1949-1976 period.
I also hoped to have had a Laura Nyro episode ready for this anniversary—also marking the podcast's second anniversary—but owning to a lot of busyness at my end including Another return to school means that things are a wee backed up.  It and new episodes will be coming.
You can read or listen to my Introduction for an overview of what I am doing here and with the mylifeinconcert.com podcast.
Thank you for reading and listening!
Here are all of the anniversary covers and their original inspiration: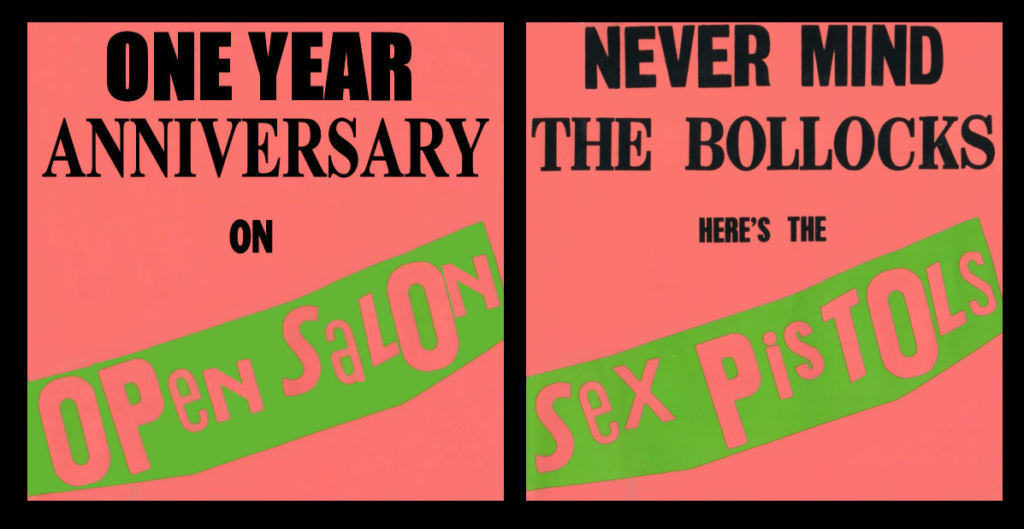 One Year Anniversary … Crivens!
Original Album: Never Mind the Bollocks Here's the Sex Pistols (1977)
I went with the North American version of the cover as that is the one I own and played a 1,000 times. I had yet to start up the stand-alone blog so it was a strictly OpenSalon.com-based anniversary. Never Mind the Bollocks also appears on my Top 15 LPs list.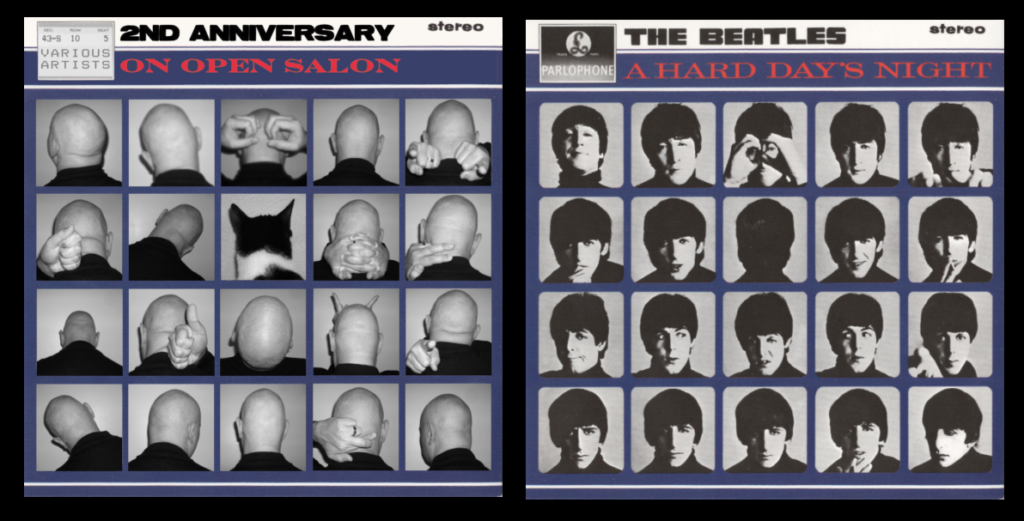 It Takes Two: My Second Anniversary
Original Album: The Beatles' A Hard Days Night (1964)
I added my pen name to this one. Nice to see the back of the head of our much-missed cat, Thurston.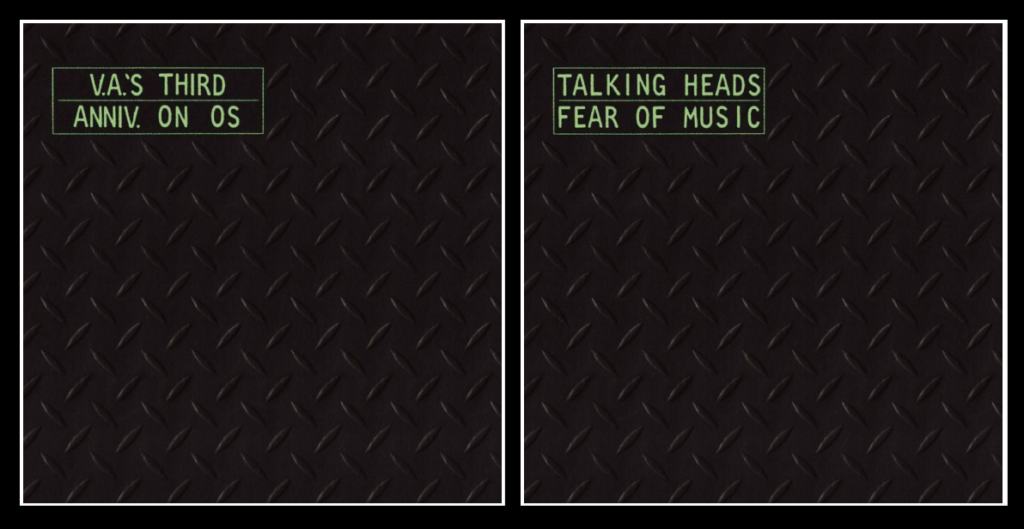 Three Is A Magic Number: My Third Anniversary
Original Album: Talking Heads' Fear of Music (1979)
I also wrote about the Heads playing possibly the best set I have ever seen at Heatwave in 1980, and reflected back on the whole day/weekend in a 40th Anniversary podcast..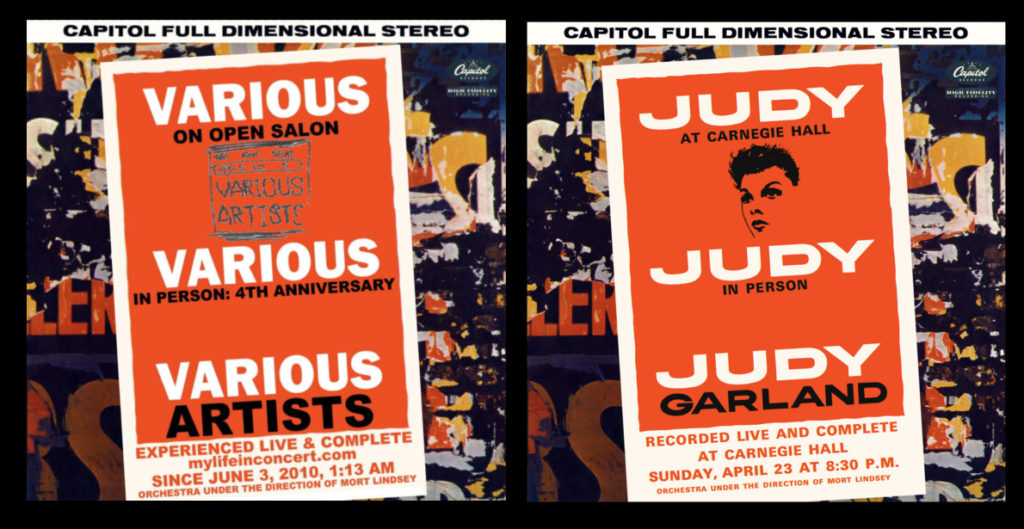 Four & (Hopefully) More: My Fourth Blogiversary
Original Album: Judy Garland's Judy at Carnegie Hall (1961)
I was trying to remain upbeat about OpenSalon's then-perilous future at the time of this post. Sadly, hope wasn't enough and this turned out to be the last anniversary cover ever posted on the site as it went belly-up in late winter, 2015.
As for Judy, she is among the list of 20 (ok, 21) artists I wish I'd seen and never will.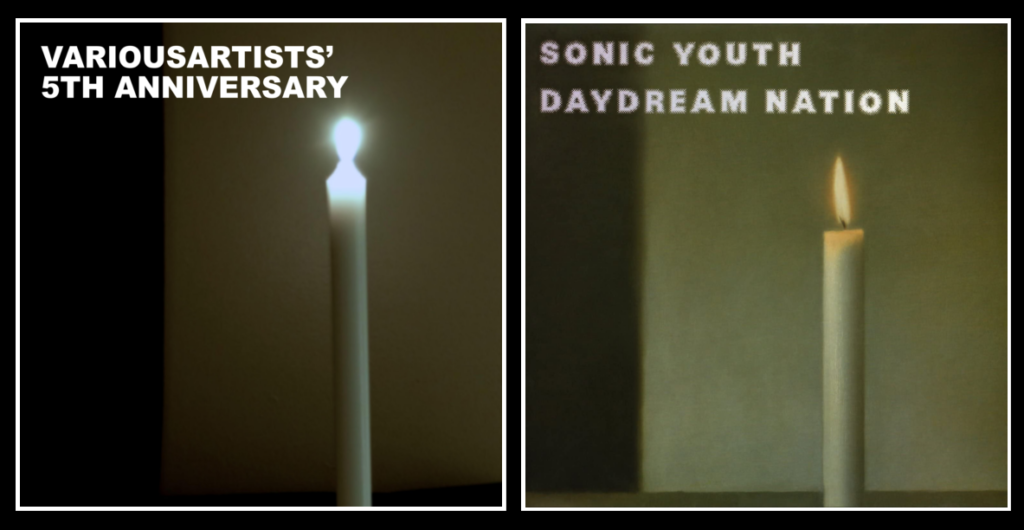 Take Five: My 5th Anniversary
Original Album: Sonic Youth's Daydream Nation (1988)
OS is gone and no longer mentioned. I posted this one entry and then it was largely siesta time for this project until this year (2020). As for Sonic Youth, this album is another one in my Top 15. They are also coming up many times in this series, down the road.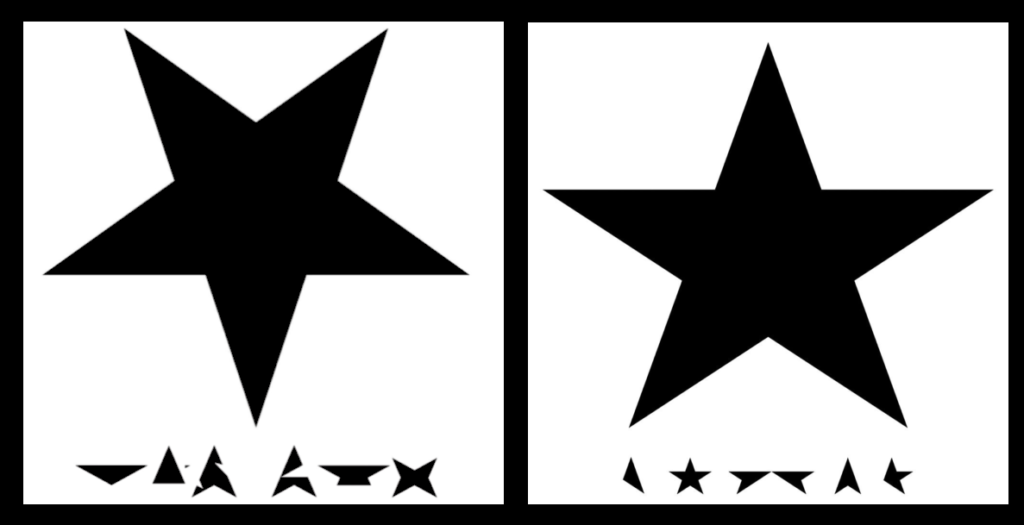 Blackstar: MLIC's 6th Anniversary (Belated from 2016)
Original Album: David Bowie's Blackstar (2016)
This graphic was created at the time but it never got published as I had too many fires to put out.  And just like my life at the time, the graphic is fittingly upside down.  I have also written and/or podcasted about seeing Bowie in 1983 and 2004.  I'll also be podcasting/writing about seeing him in 1987, 1990, and 2003.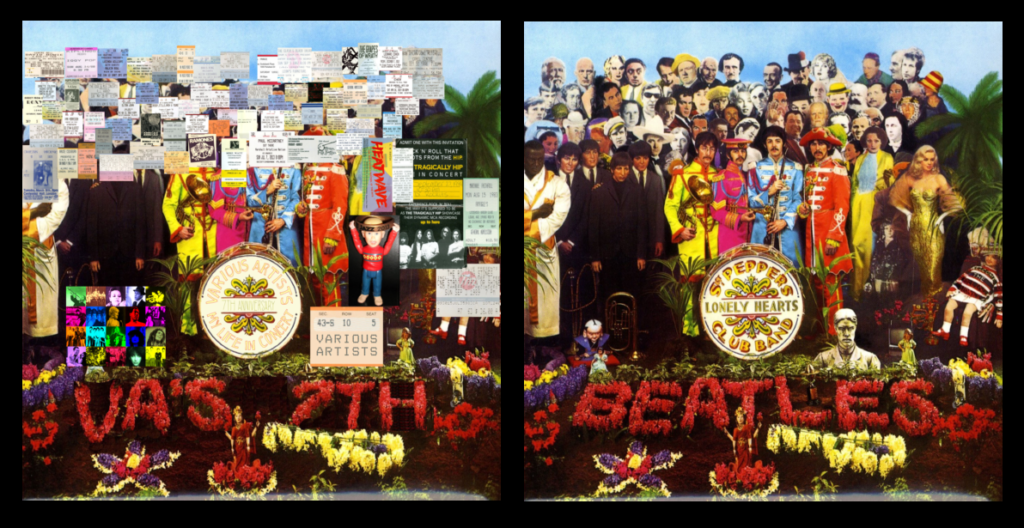 Getting Better: MLIC's 7th Anniversary
Original Album: The Beatles's Sgt. Pepper's Lonely Hearts Club Band (1967)
I admit, it's getting better. While the larger world was in its early dumpster-fire stages, my personal life took a massive swing in the opposite direction, something long overdue. I did manage to work on and publish this anniversary image at the time, also marking Pepper's 50th.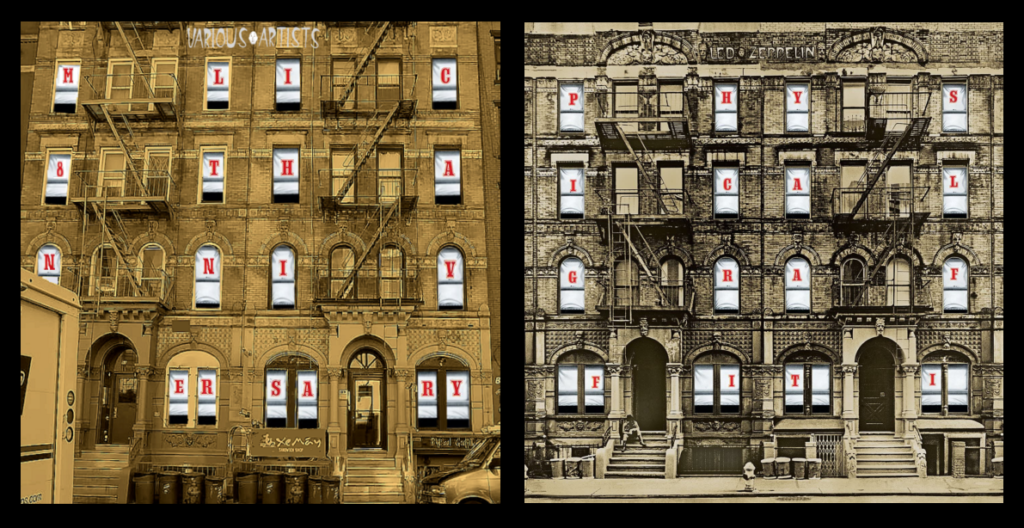 In The Light: mylifeinconcert.com's 8th Anniversary (Belated from 2018)
Original Album: Led Zeppelin's Physical Graffiti (1975)
While this was the time of a very sad event, the passing of my father, the rest of my life continued to throb sunshine, basking me in the positive light.  Ah, balance!  I thought I'd pick this cover as I went through a period during this year of replaying Physical Graffiti repeatedly.  For months.  I kind of haven't stopped.
And with this title for the entry, I now celebrate the actual series rather than my anniversary as an blogger/podcaster, as that was OS-based to begin with.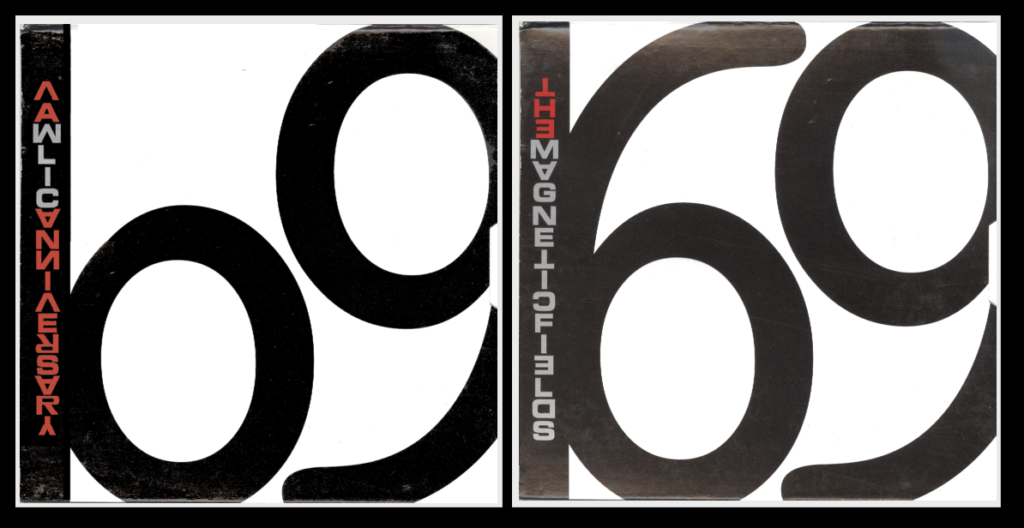 The Things We Did & Didn't Do: mylifeinconcert.com's 9th Anniversary (Belated from 2019)
Original Album: The Magnetic Fields' 69 Love Songs (1999)
I did try to restart the podcast in early 2019 but didn't go ahead with it as I wasn't satisfied with my initial results, and then got super-busy with school.  It would take a second kick at the can a year later to get it right.  And here we are.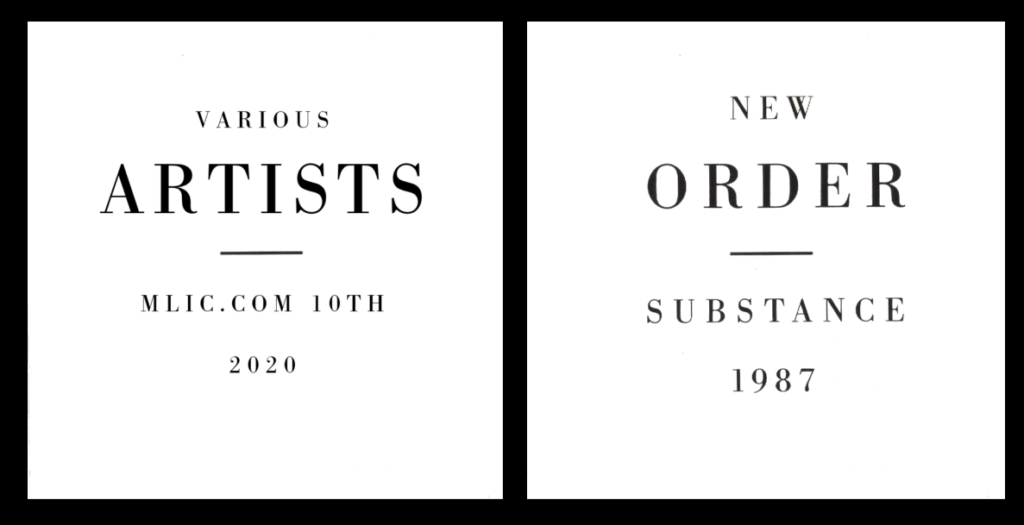 Ceremony: mylifeinconcert.com's 10th Anniversary (2020)
Original Album: New Order's Substance (1987)
For my 10th, I thought the elegant austerity of New Order's classic 1987 compilation would make a perfect ceremonial visual.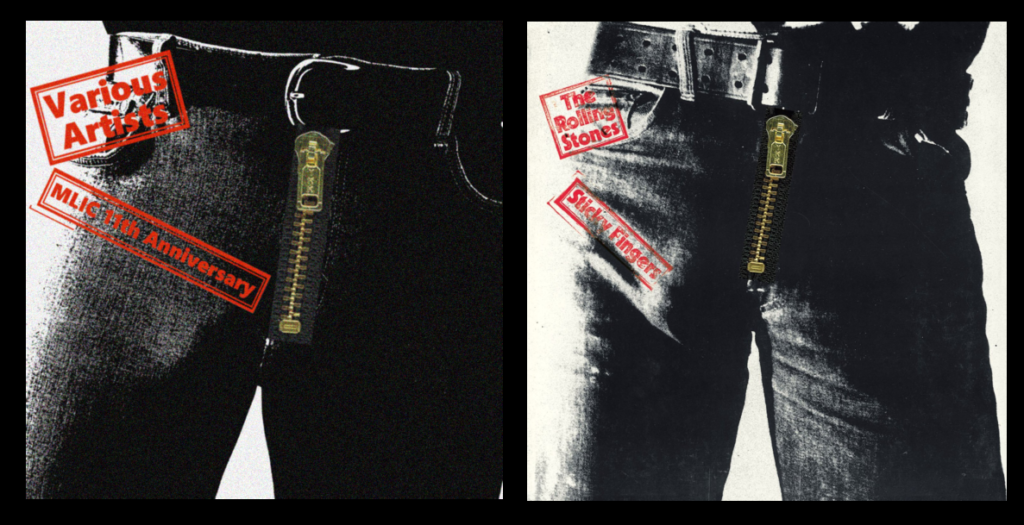 Rolling Right Along: mylifeinconcert.com's 11th Anniversary (2021)
Original Album: The Rolling Stones Sticky Fingers (1971)
I stuck with the Stones' most iconic cover for my 11th anniversary.  For the podcast's first anniversary, I podcasted/wrote about seeing—and standing directly across from—Keith Richards in Detroit in 1988 in Episode 23/Concert no. 51, Connection: Keith Richards & the X-Pensive Winos, Fox Theatre, Detroit, Michigan, USA, Thursday, December 8, 1988.
The Stones themselves will be coming up with Concert no. 61, Start Me Up: The Rolling Stones with Living Color, CNE Stadium, Toronto, Ontario, Sunday September 3, 1989.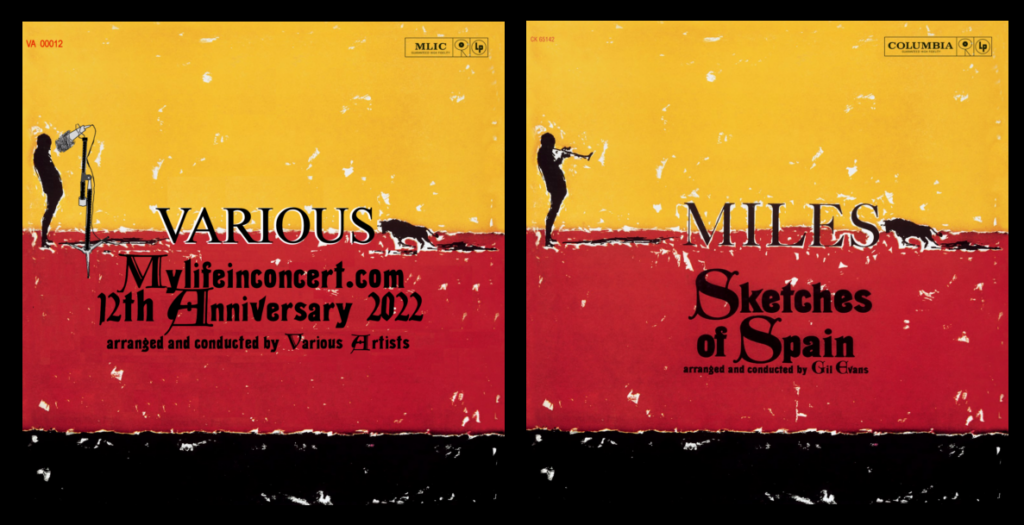 Miles Ahead: mylifeinconcert.com's 12th Anniversary (2022)
Original Album: Miles Davis Sketches of Spain (1960)
Sadly, I never got to see Miles live, and he is one of the artists featured in Episode 11, You Won't See Me: 20 Acts I Wish I'd Seen.
Next On Stage –> Flipper, San Francisco's sludge rock contrarian refuseniks, come to town one month after that  Beat/R.E.M. show. An evening of debauchery and indulgence ensues for myself and crew of people on that night, involving missing persons, dangerous fire escapes, van rides with hostile groupies, problematic interviews, and massed stimulant consumption, with Flipper — both as persons and performers — interweaving with us at various points of our night (and lining up to see Return of the Jedi, too).
017 (Episode 25). Fucked Up Once Again: Flipper, Fryfogle's, London, Ontario, Canada, Monday May 30, 1983.