Lazurus before waking.
The 10th anniversary of My Life in Concert.com is a few days away, and while I am leading up to that indescribably exciting event, I want to celebrate some of the anniversaries that got missed along the way.
I began My Life in Concert as a blog on Salon.com's old OpenSalon.com on June 3, 2010. On my first anniversary in 2011, I launched my custom of marking this annual occasion by creating a graphic based on an album cover where I love both the cover and the record.
When OS sadly closed shop in 2015, I kept my mirror blog here at mylifeinconcert.com alive, but largely walked away from this project for several years until I officially re-booted it as a podcast in 2020. And with one exception, I stopped creating the anniversary covers in between.
I am now up and running again and am not only resuming the annual cover graphic tradition, but want to delve back and plug in the anniversary gaps.
So, today, I belatedly celebrate my 6th Anniversary that would have been on June 3, 2016. Not that I would want to revisit that time in my life for almost any other reason. Yes, the first 2/3 of this decade was largely one big shit sandwich for me and 2016 turned out to be a particularly odious turd of a year, personally and otherwise. Yeppers, this was a mega crappa-crappa-crappadooles time.
I actually created this anniversary graphic—based on the cover for my favourite and most-obsessed-over album of the year, David Bowie's swan song Blackstar—at the time, but I just didn't have the energy to keep the blog going by that point as my audience had collapsed with OpenSalon's bye bye along with pretty much everything else in my life except for my marriage, most thankfully.
It's also an apt image as the star is upside down, pretty much a metaphor for that era for me.
Here is my anniversary graphic next to the original Bowie cover, with "Bowie" swapped for "VA's 6TH."
I did create and publish an anniversary image for 2017, which also marked Sgt. Pepper's 50th, that you can check out in the blog entry.
Here are all of the anniversary covers and their original inspiration: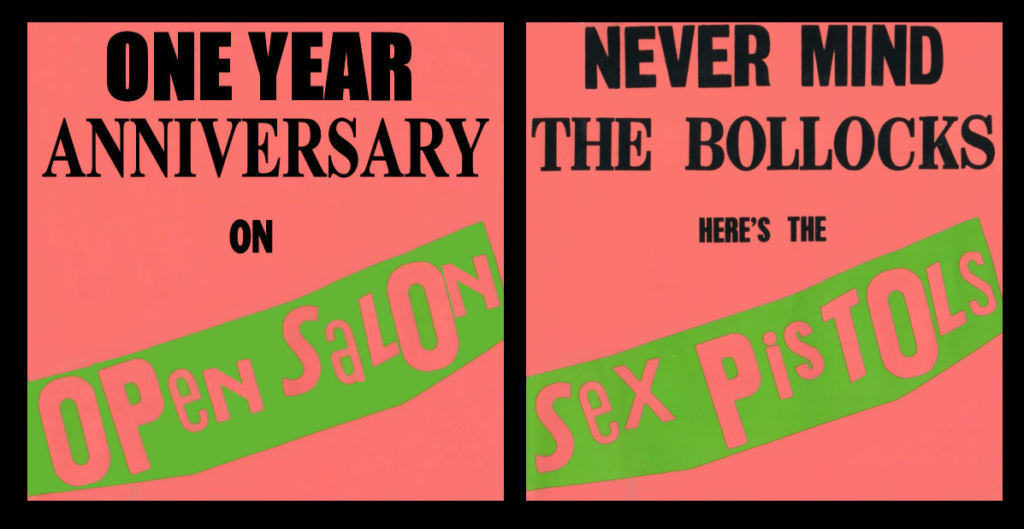 One Year Anniversary … Crivens!
Original Album: Never Mind the Bollocks Here's the Sex Pistols (1977)
I went with the North American version of the cover as that is the one I own and played a 1,000 times. I had yet to start up the stand-alone blog so it was a strictly OpenSalon.com-based anniversary. Never Mind the Bollocks also appears on my Top 15 LPs list.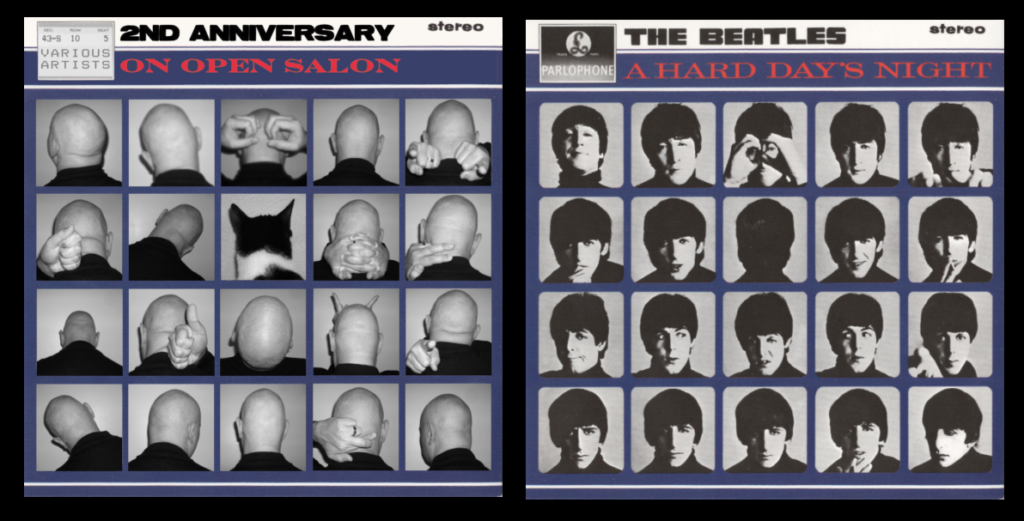 It Takes Two: My Second Anniversary
Original Album: The Beatles' A Hard Days Night (1964)
I added my pen name to this one. Nice to see the back of the head of our much-missed cat, Thurston.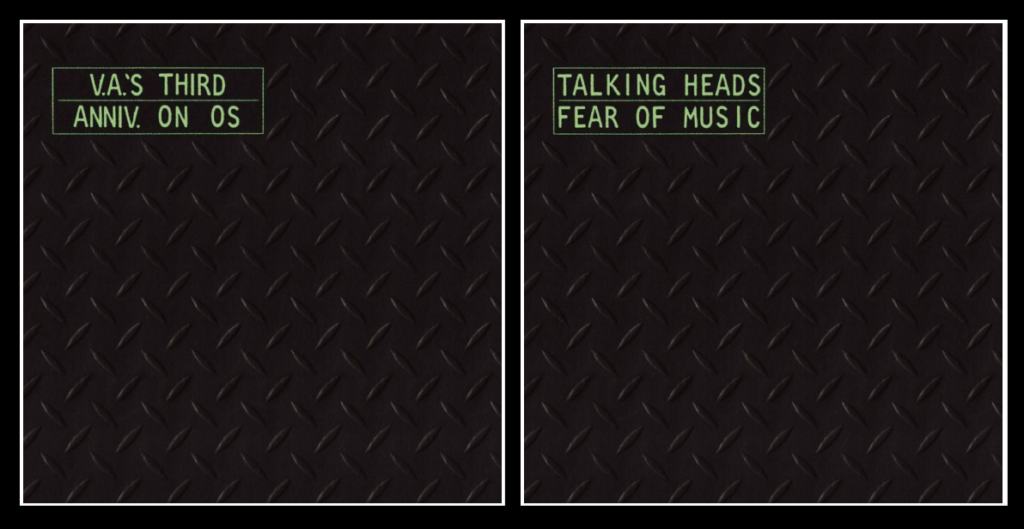 Three Is A Magic Number: My Third Anniversary
Original Album: Talking Heads' Fear of Music (1979)
I also wrote about the Heads playing possibly the best set I have ever seen at Heatwave in 1980. I have something planned for the 40th Anniversary of the festival later this year.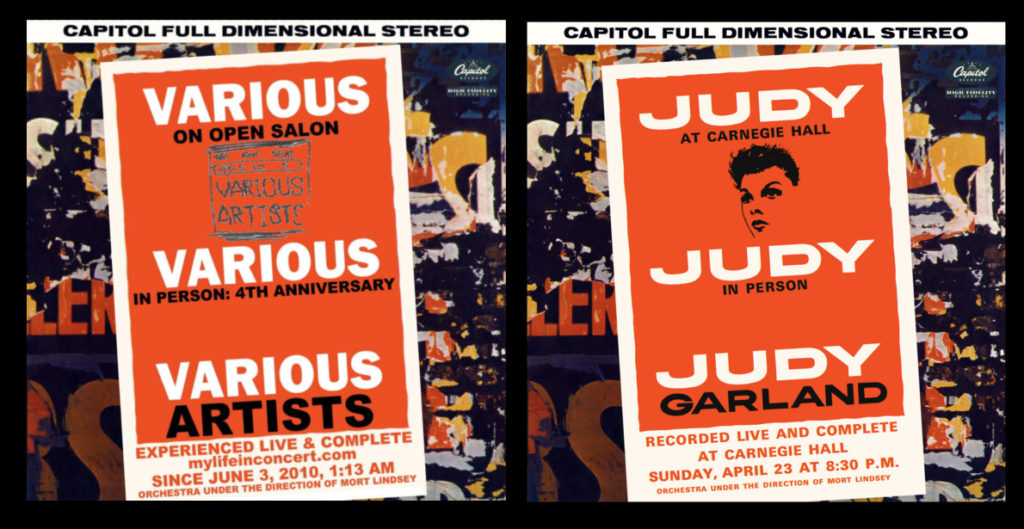 Four & (Hopefully) More: My Fourth Blogiversary
Original Album: Judy Garland's Judy at Carnegie Hall (1961)
I was trying to remain upbeat about OpenSalon's then-perilous future at the time of this post. Sadly, hope wasn't enough and this turned out to be the last anniversary cover ever posted on the site as it went belly-up in late winter, 2015.
As for Judy, she is among the list of 20 (ok, 21) artists I wish I'd seen and never will.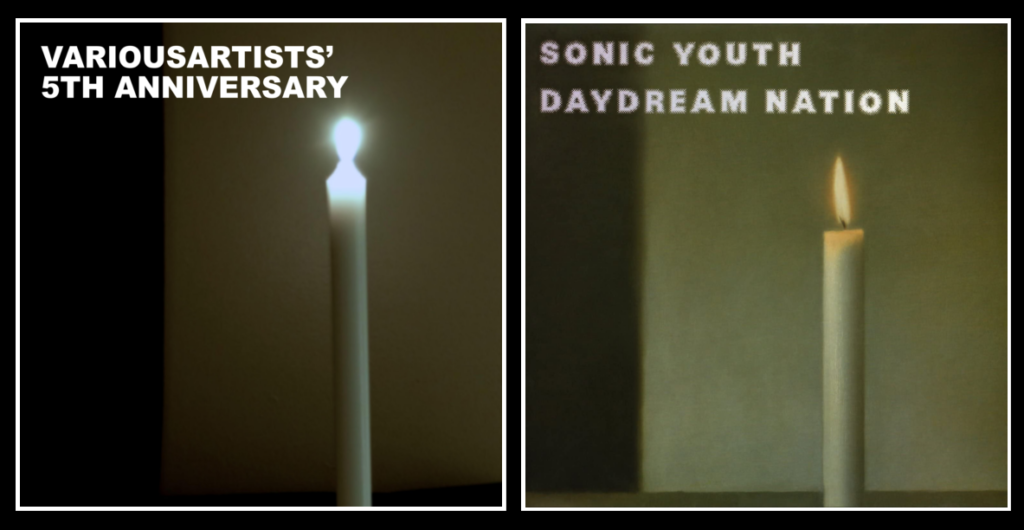 Take Five: My 5th Anniversary
Original Album: Sonic Youth's Daydream Nation (1988)
OS is gone and no longer mentioned. I posted this one entry and then it was largely siesta time for this project until this year (2020). As for Sonic Youth, this album is another one in my Top 15.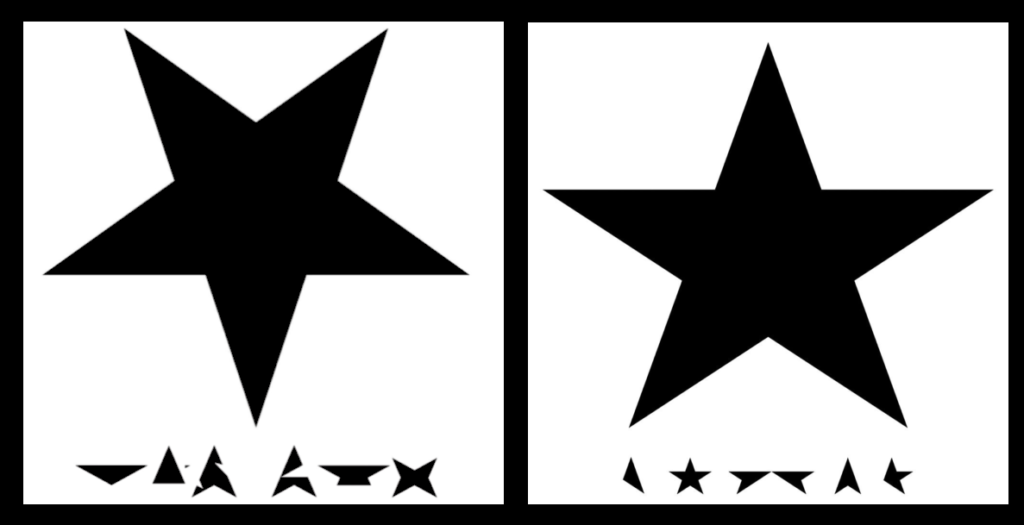 Blackstar: MLIC's 6th Anniversary (Belated from 2016)
Original Album: David Bowie's Blackstar (2016)
(See above)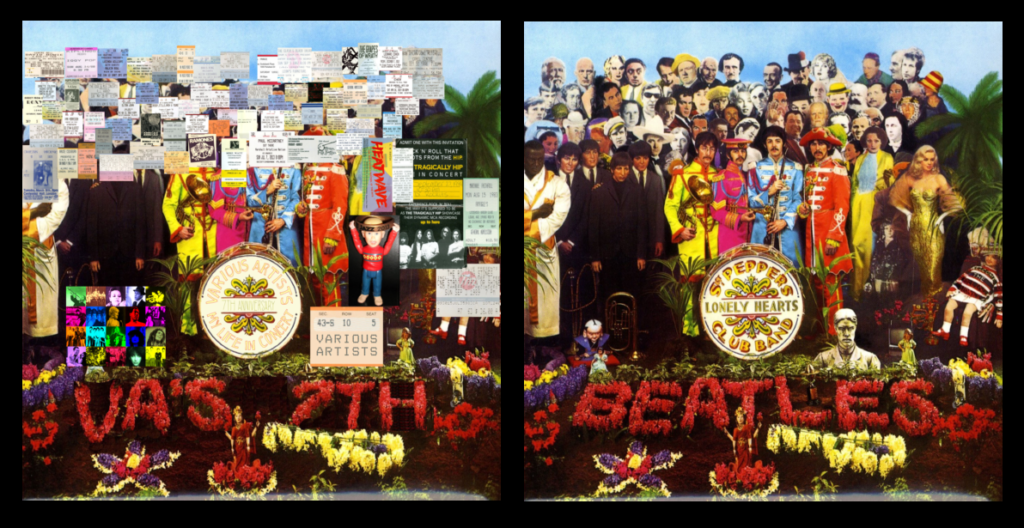 Getting Better: MLIC's 7th Anniversary
Original Album: The Beatles's Sgt. Pepper's Lonely Hearts Club Band (1967)
I admit, it's getting better. While the larger world was in its early dumpster-fire stages, my personal life took a massive swing in the opposite direction, something long overdue. I did manage to work on and publish this anniversary image at the time, also marking Pepper's 50th.
Next on Stage: Join me in the light of a belated 8th Anniversary.
© 2020 VariousArtists