(8-Tracks Mock-Up by VA)
After a break of several months I'm returning to writing and to the My Life — In Concert! series.  But first, my annual recap …

Rarely have I been so happy to put a year to bed as 2012.  For me, it was the very essence of the phrase "exceedingly crappadoodles." So, rather than rehash the family crises, near job loss, triple shooting and homicide a few doors down, car theft, etc. etc, etc., I'll Instead ac-cent-tchu-ate the positive: it's a new year that's off to a much better start; spring is around the corner — and there was a shed-load of great tunes during the past year so that not all my associations with it are bad ones.
In keeping with my tradition of doing an annual recap, as Iwith 2010 and 2011, I present to you 12 categories from '12 of music-related choices that made the year sporadically tolerable pour moi.
As was also the case with the earlier entries, this one is looooong, so scanning and sampling may be the way to go.  Also, since embedding all the vids takes forever, I have embedded selectively this year, and simply linked to all the other schtuff.
For fun, I created the above graphic for no other reason that to see what some of my selections may have looked like if that most clunky and kitschy of formats — the 8-Track — was still going strong.
So, here is my (belated) valentine to my Tune Treasury Treats either released or personally re/discovered during the year, starting with 20 and 12 ….
…
1. 20 FAVOURITE ALBUMS OF 2012 (This year I even got ambitious and ranked the buggers)
Album of the Year: Grizzly Bear Shields
The follow up to my beloved Veckatimest bests its predecessor with another filler-free collection of tunes from the Brooklyn quartet that's alternately beautiful and strange.  Arriving in September, Shields was perfect fall music that was exactly what I wanted and needed to hear in an initially ominous autumn that I'm (still repeat-playing).  While a decidedly modern album, the LPs that most come to my mind comparison-wise are all nuggets from 1966-67: Pet Sounds' baroque grandeur and harmonies; the third, self-titled Velvet Underground's spare, folk-rock-esque minimalism and intimacy; Forever Changes' gauzy-ness; and an increasing tendency towards Piper At The Gates of Dawn-style unhinged codas.  Meanwhile, "Sun In Your Eyes" makes me wonder which one has the Laura Nyro in their collection.
Side note to head Bear Ed Droste about your online rant during the UK tour re: GB's plethora of older fans: Ed, you'll be a geezer before you know it — that one will come back to bite you on the ass.  How about this: start turning out cheesy pap by the dumpster and I swear I'll stop lining your pockets.  As long as you're turning out stuff this good, you're stuck with me and others from the greying set.  And on that topic ….
[youtube http://www.youtube.com/watch?v=UZ0yCLw-vSQ?feature=player_detailpage&w=640&h=360]
 "Then Again" on Letterman, December 2013 (for the fab, loopy video they made for this song, see the Best Singles/Tracks category below).
…
#2. Leonard Cohen Old Ideas: "Dotage Rock" was a force to be reckoned with in 2012, with Bob Dylan, Patti Smith, and Neil Young all delivering top-shelf releases, John Cale returning with a very good one, and The Stones managing a swell new single.  But for my money, Cohen was head of the pension class, delivering one of the finest albums of his peerless career.  Mortality, sex, and dark humour all make their expected appearances at the gathering, delivered via the golden voice's gravelly enunciations.  Favourite lyric: it's a toss up between "I love to speak with Leonard / He's a sportsman and a shepherd / He's a lazy bastard living in a suit" or "I know you have to hate me / But could you hate me less?"
…
#3. Bob Dylan Tempest: Ol' Zimmy Grumpydrawers continues his millennial muse relocation winning streak with his third KO of the century, even besting WTF? returns to form, "Love and Theft" and Modern Times.  There's nary a clunker in the bunch (save for the lumbering Lennon tribute collaboration with Robert Hunter), mixing his delightfully curmudgeonly observations against nimble old-school, mostly pre-rock roots touchstones.  Meanwhile, he's managed to make his voice work for him once again, with his late career delivery living comfortably on a street somewhere between Howlin' Wolf's and Tom Waits' vocal abodes.  Now, if he could only pull off some half-decent live shows.  I know I'm not holding my breath …

"Duquesne Whistle"
 …
#4. Esperanza Spalding Radio Music Society: Chamber Music Society's jazzier, more groove-wise doppelgänger with a delicious set of tunes.  As I wrote in my piece on her June concert that I took in, RMS blends jazz with funk and pop touches, resulting in an inspired, seamless vehicle for Esperanza, sometimes arriving in neighbourhoods similar to those that Stevie Wonder, Steely Dan and Joni Mitchell were cruising around in during the mid-to-late '70s, albeit driving in from the reverse direction.
…
#5. Patti Smith Banga: Saying that this is Smith's best album in 16 years may be accurate but it's also misleadingly incomplete.  Her output following 1996's dazzling comeback, Gone Again, has largely varied between the serviceable and the still-born, with occasional moments of greatness punctuating the aesthetic flatlands.  Fresh on the heels of her best-selling, National Book Award-winning memoir of her early years, Just Kids, and the renewed high profile its success has brought her, Banga finds Patti inspired and passionate in way that's been absent in her musical output for some time.  Ranging from the poppy "April Fool" to the doo-wop Amy Winehouse tribute "This Is the Girl" to the stream-of-consciousness of "Constantine's Dream," Banga decisively hits its intended marks (okay, so I'm less keen on the "After the Goldrush" cover, though, with the kiddie choir).  Welcome back, Patti.
…
#6. Kathleen Edwards Voyageur: Edwards just keeps going from strength to strength, with this fourth album really something special.  Voyageur shifts gears slightly leftwards via subtly shading her sound in more layered, nuanced modes, married to the strongest set of songs she's delivered yet.
…
#7. The Flaming Lips … And Heady Fwends: I was ready to dismiss this one out of hand, getting tired as I am of the Lips' seemingly endless side-project noodling, as their glory days of The Soft Bulletin and Yoshimi recede further into the rear view mirror.  However, this multi-artist collaboration works leagues better than I thought it would or had any right to.  In much the same vein as Embryonic,  2009's return-to-their-avant-garde-roots release, Heady Fwends is the album that Embryonic coulda, shoulda been.  Let's see how their next CD proper, The Terror, fares this April.

"Do It (with Yoko Ono/Plastic Ono Band)"
…
#s 8 & 9. Neil Young & Crazy Horse Americana and Psychedelic Pill: Good heavens — he spends a decade-and-a-half largely in the mis-fire wilderness, and then hooks back up with Crazy Horse and releases three discs' worth of the best music he's pulled off since Sleeps With Angels back in '94 (while I did enjoy 2010's Daniel Lanois-produced Le Noise, it's admittedly more of a mood piece for the right occasion).  Americana features gloriously sloppy garage rock takes predominantly on folk standards, re-inserting violent, bleak, and oft-dropped verses, giving these familiar compositions a whole new intensity and darkness.
Meanwhile, the double-disc Pill features several lengthy jams (I'm calling it now: "Drifting Back" is the very best 27 minute and 37 second track of this year!) merged with Neil's reminiscence on the past and noting an end in sight.  I wish he'd released this as a triple-disc package because, aesthetically, it's all of one piece, capturing Young and Crazy Horse at their exploratory, rambling best.  It could have been something like "Influences + Results."
Ragged glory, indeed.
"Oh Susannah" from Americana
"Ramada Inn" from Psychedelic Pill
…
#10. Aimee Mann Charmer: The Queen of tuneful misanthropy gifts us with another savory box of poisoned sweets.  An examination on the personal havoc wreaked by the glib allure of slick, smarmy strangers, Charmer's musical touchstone is '70s AM pop, particularly the Ozark Mountain Daredevils' sublime, spooky classic, "Jackie Blue."
"Labrador"
(an amusing video, directed by Jon Hamm, and a shot-for-shot parody of "Voices Carry")
…
#11. Lana Del Rey Paradise: This is what I had been hoping for from the decidedly patchy debut, Born To Die, at the start of the year.  The material is far stronger, and she makes the David Lynch allusions explicit via her cover of "Blue Velvet," which owes a whole lot more to Isabella Rosselini as Dorothy Vallens than Bobby Vinton.  Mannered and sometimes pretentious, but it's my kind of pretentious.  And Pepsi will never taste quite the same.
…
#12. Dinosaur Jr. I Bet On Sky: With this third release from the reunited Dinosaur Jr., it's official: this must be the most creatively fruitful rock regrouping ever, with their trio of new discs easily as good as, and sometimes besting, their late '80s/early '90s heyday.  There's a slight funkiness at work in a few of this disc's ace songs, marginally branching out their sound.  Primarily, though, Dino stay within their trademark wall-of-over-amped-piledriving-guitars laid against J. Mascis'-sleepy-vocals palette.  And they continue to be one of the few acts able to redeem the term "Power Trio."

"Don't Pretend You Didn't Know"
…
#13.  Jack White Blunderbuss: As with the Flaming Lips, White's endless side-projects and one-offs had been rapidly scuppering my interest in his output, not to mention watering down the promise he once showed.  This first solo album sharply resets the picture, being his finest work since The White Stripes' mighty, era-defining Elephant from 2003.
…
#14. Lee Ranaldo Between the Times and the Tides: While I mourn the unofficial death of one of my very favourite bands, Sonic Youth, I'm enjoying the consolation prize of basking in the afterglow of some inspired and surprisingly accessible releases from its members. Following Thurston Moore's cosmic folk opus from last year, Demolished Thoughts, comes Ranaldo's first song-based solo album, staking out ground that sounds somewhere between Television's luminosity and Crazy Horse's thunder.
…
#15. Stars The North: The North finds the Canuck dream-poppers getting their mojo back following the dull The Five Ghosts.  This time around, they successfully revisit the '80s, pivoting between and sometimes blending Smiths-style jangle and New Order-ish pulsing electro gems.
…
#16. Patrick Watson Adventures In Your Own Backyard: After making the Polaris-winning Closer To Paradise, one of the very best albums of the 00's, and following it with the convoluted stumble that was Wooden Arms, Montreal's Watson and the quartet are mightily redeemed by Adventures' stronger, subtle collection of baroque, piano-led pop.
…
#17. VCMG Ssss…: I like Depeche Mode, loved Yazoo, and loathe Erasure, but prefer this infectious, relentless one-off techno collaboration from the early and ongoing chief honchos of DM better than anything in either Messrs Clarke or Gore's back catalogues (save Yazoo's sterling Upstairs At Eric's).
…
#18. Cat Power Sun: Smokey-voiced Chan Marshall's first set of all-new material in six years is a largely DIY effort that's a worthy addition to her catalogue.  There was anal purist grumblings in some quarters over the drum machines and such, but it all works just fine for me.  And Iggy Pop shows up to boot!
…
#19. John Cale Shifty Adventures In Nookie Wood: Cale returns with his first new outing in seven years, finding him a loping mood of skewed, rhythmic pop.  Danger Mouse is temporarily onboard, and Cale simply continues on pretending that DM is there for the whole proceeding.
…
#20. Daphni Jiaolong: Dan Snaith makes an increasing bid to laying claim to the title of World's Funkiest Mathematician as he temporarily parks his night job moniker, Caribou, picking up and running all the way with the electro-grooves that marked 2010's simply fab Swim.
…

2. 12 BEST SINGLES OR TRACKS
Single of the Year: Lana Del Rey "Ride"
What can I say, I'm a sucker for understated Lynchian dystopia with a great hook.  As for the beautifully shot sad, dark video … what the hell is that tire suspended from?
[youtube http://www.youtube.com/watch?v=Py_-3di1yx0?feature=player_detailpage&w=640&h=360]
The rest of the 12, in alphabetical order …
Daphni "Cos-Ber-Zam — Ne Noya"

Kathleen Edwards "Change the Sheets"
Jessica Paré (as Megan Draper) "Zou Bisou Bisou" (Admit it: if you watch the show, you sang the damn thing all year.)
Rolling Stones "Doom and Gloom"
St. Vincent and David Byrne "The Forest Awakes"
Stars "Hold On When You Get Love and Let Go When You Give It"
Rufus Wainwright "Out of the Game"
…
3. 5 BEST LIVE SHOWS
I saw far fewer gigs than normal during this past year as $$$ got reigned in during an uncertain time.  Luckily, the ones we did pick were winners — musically anyway — starting with the best concert I saw all year …
Leonard Cohen, Friday December 7, Scotiabank Place, Ottawa, Ontario, Canada: Not simply the best show of the year, this was unquestionably one of the 20 best live gigs I've ever seen — and as you know, I've seen a lot.
[youtube http://www.youtube.com/watch?v=UmON_0bzUZc?feature=player_detailpage&w=640&h=360]
"Tower of Song," from Live in London 2009

During any other year, either of the following could easily have grabbed the Best Concert moniker:
Janelle Monáe, Saturday June 23, Ottawa Jazz Festival, Confederation Park, Ottawa, Ontario, Canada

Neil Young and Crazy Horse with Patti Smith, Saturday November 24, Scotiabank Place, Ottawa, Ontario, Canada
Rounding out the five are two superb performances, despite the uncomfortable immediate surroundings:

Kathleen Edwards, Thursday February 9, Bronson Centre, Ottawa, Ontario, Canada
Esperanza Spalding, Thursday June 28, Toronto Jazz Festival, Nathan Phillips Square, Toronto, Ontario, Canada
…
4. BEST COMPILATION
The Rolling Stones GRRR! (Super Deluxe Edition):  Yeah, yeah, I know, I know … another Stones compilation?  And fair enough.  There may now be more Rolling Stones compilations in existence than proper albums from them.  Still, it's inevitable they'd put out something to mark their 50th anniversary and the attendant high-profile concerts in the UK and US, along with wanting to issue an introductory sampler for a new generation.
Admittedly, the standard two-fer has a damn good line-up, and the two new songs show that this band of wild horses aren't quite ready for the glue factory yet.  But the specific version I am handing huzzahs to is the four-CD-plus Super Deluxe Edition — this is something different: remarkably, it is their first-ever career-spanning box set with a largely well-chosen running order.
However … no more comps for a decade from you lot.
[youtube http://www.youtube.com/watch?v=ACSoAJD7aJ4?feature=player_detailpage&w=640&h=360]
"She Said Yeah" 1965
…
5. BEST REISSUE
The Velvet Underground and Nico: 45th Anniversary Super Deluxe Box Set
Hey, it's my all-time favourite album.  While it's been repackaged in numerous capacities over the past 20 years, they really put something special together here with this six-CD + hardcover book box, notably including the tracks from the famously discovered acetate that was up for grabs a few years ago.  I'll admit to not picking up this iteration, though — I'm waiting for the inevitable 50th anniversary version in five years.
And speaking of "Five Years" … David Bowie's The Rise and Fall of Ziggy Stardust and the Spiders From Mars got a nice 40th anniversary expanded reissue treatment, while Happy 35th felicitations were also in order for Never Mind the Bollocks, Here's the Sex Pistols, which also got the deluxe, two-fer reissue treatment.
[youtube http://www.youtube.com/watch?v=ffr0opfm6I4?feature=player_detailpage&w=640&h=360]
 "Heroin" 1967
…
6. SCREENS
2012's What the Hell Took You So Long Award? goes to Charlie Is My Darling — The Rolling Stones on Tour in Ireland, 1965, finally available after decades of obscurity.  This wonderfully grainy b&w slice of cinéma vérité features the first professionally shot footage of the Stones live in concert — stage invasions and all — on a brief Irish tour, capturing them on the cusp of mega-stardom and laying out the context of the unshackling world they exploded into.  The meticulously restored stereo soundtrack is also quite the treat.
Sharing the What the Hell …? honours is Magical Mystery Tour, now officially part of Beatles for Sale.  Not only was the release of this notoriously ropey Beatles mis-fire long overdue as part of the officially available catalogue, it's been lovingly restored.  Watching the results are a visual revelation after years of slogging through poor-quality bootleg or barely legal copies of McCartney's folly.  This crisp, gorgeous print looks stunning on BluRay — so good that it almost makes most of the non-music segments worth watching.  Almost. (OK, I'll cop to liking the bits with Ivor Cutler and the Bonzos)
A mention also goes to the painstakingly restored, previously lost, hand-tinted version of the seminal 1901 sci-fi landmark Le Voyage dans la lune, with Air composing a new corresponding soundtrack.
As for new views into the past, BBC Four's three-part Punk Britannia series was as close to definitive as any doc on the genre as I've ever seen, at least from a UK-centric perspective.  PB spans punk's roots in early 1970's pub rock (although they woefully short shrift glam's key impact in the equation) through its explosion and the myriad splinters of post-punk experimentation.  I can't think of a better doc I've seen covering this territory.  If you want to know why it happened and what all the fuss was about, as well as understanding the socio-political context of Britain in the '70s that indirectly birthed it, the three-hour Punk Britannia is what you're looking for.  Now if they could only do the same, encompassing the complete UK/NYC picture …
Also noteworthy was the BBC's Jarvis Cocker-narrated documentary David Bowie and the Story of Ziggy Stardust, exploring the impact of both the album and its fictional character, and Led Zeppelin finally releasing the Celebration Day DVD of their killer live set at the O2 in 2007.
Shout outs also go to some of my Non-Music Small Screen Fave Raves from the year: Howdy Do to Mad Men, Downton Abbey, Murdoch Mysteries, Where the Bears Are, and the return of Absolutely Fabulous.  The old school reruns at Chez Various involve of lot of Maude, Man About the House, and UFO.
[youtube http://www.youtube.com/watch?v=_SKvBARhTyk?feature=player_detailpage&w=640&h=360]
Charlie Is My Darling trailer
…
7. MUSIC-RELATED READING
This is a department where I've been lazy, with most of the books I read last year either non-music-related (thank you Scotty Bowers for Full Service, the year's best retro-gossip smut) or non-recent.  However, I'm currently making my way through and enjoying both Neil Young's Waging Heavy Peace, although I'm going to lose it if I have to read about PureSound one more time.
I'll also mention my fellow writer at OS, Linda Seccaspina and her entertaining, soul-baring Menopausal Women of the Corn (she mentions Leonard Cohen, The Shangri-las and The Byrds among others, so I guess it can be partly classified as music-related).  Many of the pieces were even birthed over on OpenSalon.  Congratulations on getting the book out, Linda, and all the best with your new one.
[youtube http://www.youtube.com/watch?v=xRXgHhRht9E&w=640&h=390]
For those who are fans of both/either Neil Young and Patti Smith and you've got a spare hour or so, I highly recommend this insightful discussion between the two of them, in front of a live audience as part of Neil's book launch at Bookexpo America.
…
8. BEST CD FROM 2011 THAT I DIDN'T HEAR UNTIL 2012

St. Vincent Strange Mercy: My nephew introduced me to Texan Annie Clark aka St. Vincent via the Marilyn Monroe-quoting "Surgeon."  After becoming increasingly fond of the track, I finally picked up the related disc by summer, pleasantly discovering that the whole shebang is a knock out.  Within St. V's oeuvre I can hear David Bowie, Kate Bush, and Peter Gabriel, but most of all the Talking Heads (ergo, the David Byrne collaboration from the past year came as logical.)  Definitely one to watch.
[youtube http://www.youtube.com/watch?v=LEY9GJAm8bA?feature=player_detailpage&w=640&h=360]
"Cheerleader"
…
9. ARTIST FROM THE PAST WHO I DISCOVERED IN 2012
Bessie Smith: OK, admittedly I'm cheating with this one as I've long been well aware of Bessie Smith and even owned a few of her tracks.  But it wasn't until I began working on a side project related to this blog (stay tuned!) that I began exploring Smith's catalogue more intently and comprehensively, now truly appreciating her incredible voice, phrasing, and enduringly influential recordings.  Gimme a pigfoot and throw some Bessie on (actually, on second thought, hold the pigfoot …).
[youtube http://www.youtube.com/watch?v=8Who6fTHJ34?feature=player_detailpage&w=640&h=360]
"St. Louis Blues," 1929
…
10. CD PURCHASE OF 2012 THAT HELPED GET ME THROUGH A ROUGH YEAR
Atlantic Gold: 100 Soul Classics, Various Artists:  I picked up this 4-CD collection about a year ago, realizing that I didn't have pristine digital copies of many of the classics on here.  What ended up really grabbing me were the number of lesser-know Atlantic sides that populate this comp that I, a major 50s-70s r&b fan, had somehow managed to previously miss.  There was something comforting and reassuring about hearing all these great tracks, both familiar and new to me, in a row.  When things were looking dark, it seems that nothing lifted my spirits quite like hearing The Vibrations sing about "My Girl Sloopy," The Charmels rhapsodizing about "As Long As I've Got You," or Solomon Burke extolling the joys of "Stupidity."
[youtube http://www.youtube.com/watch?v=LTH8aCbTDIk?feature=player_detailpage&w=640&h=360]
"Stupidity," Solomon Burke 1963
…
11. OLDER STUFF THAT I REDISCOVERED AND PLAYED FREQUENTLY IN 2012
One of the boons of having a large music collection is that some titles inevitably fall out of your rotation, allowing you to rediscover them later and approach them anew somewhere down the road apiece.  Every year I'll routinely get the hankering for something I haven't heard since, say, the days when, say, "streaking" or "VCR"or "the information superhighway" existed as terms within the daily cultural vernacular.  Here are some old favourites that come to mind as having regularly punctuated my past year for the first time in some time, starting with this year's "Is It 1973?" Award winner ….
Faces Ooh La La: This final studio album from the Faces goes all the way back to a time when you could confidently speak the name "Rod Stewart" without a hint of embarrassment or having to qualify anything — it's that old.  Mind you, Rod is famously absent from half of it, busy as he was descending into a career of cheesy shite, and perhaps Ooh La La is better for it, with Ronnie Lane really stepping into the forefront and Ron Wood making his vocal debut on the title track.  I loved it at the time, but to my 2012 ears it sounded even better a few decades on, besting A Nod Is As Good As A Wink… which I had always thought of as the definitive Faces album.  And it's still fun to play with the album cover.
[youtube http://www.youtube.com/watch?v=1junF1faGDI?feature=player_detailpage&w=640&h=360]
"Cindy Incidently"
Other key reacquaintances from my year include:

Badly Drawn Boy "Something To Talk About"
A Foot In Cold Water "Make Me Do Anything You Want"
Gene Clark "1975"
Lighthouse "1849"
Julie Driscoll, Brian Auger and the Trinity Streetnoise
Lou Reed Rock and Roll Heart (Far better than I'd remembered it — meanwhile, Growing Up in Public now fares pretty poorly)
Bee Gees Main Course
Bruce Springsteen Born To Run
Talking Heads 77
Also: lotsa Leonard Cohen and Marianne Faithfull.
…
12. BAD TUNES-Y NEWS

Ottawa Bluesfest 2012: What a downer to have to select the past year's festival under this heading.  For those who have read my blog, you'll know that this multi-day, multi-stage festival here in the national capital — which did begin as an actual blues festival many years ago, but long since morphed into a multi-genre music buffet — is routinely a highlight of my year.  Here in town and elsewhere, I've been a vocal cheerleader for the fest, watching it go from strength to strength during the previous decade. However, in the opinion of yours truly, it's been on a downward slide since 2009 (with the glaring exception of the best-year-ever, 2010), with 2012 as a complete washout.  For the first time in almost a decade, I didn't so much attend a single night as there was virtually nothing I had any real inclination to see.  How sad.
B-fest used to be a tastefully curated annual10-12 day event that cannily juggled the new and the old, the obscure with the popular, the languid and the loud, and legacy artists with emerging acts, all with a seeming ease, representing a wide variety of types of music.  All I heard this year was a sound akin to a scraping of the bottom of the barrel.  For years, B-fest gave Ottawa a world-class music festival — in recent years, it's become more like the kind of festival the likes of which bland Ottawa deserves.  I'm hoping this is a blip rather than a trend, but I wouldn't bet on it.  But, oh, how I'd love to be proven wrong and have to eat my words.
Music deaths that held importance for me in 2012 include five who I have seen perform — Dave Brubeck, Levon Helm, Adam Yauch aka MCA from the Beastie Boys, Donna Summer, and Etta James — along with the sad passings of Ravi Shankar, songwriter Hal David, Davy Jones of The Monkees, Joe South, and Booker T. & the M.G.s bass legend Donald "Duck" Dunn.  Sadly, the passing of George "Shadow" Morton, legendary producer and songwriter, was just announced.  RIP all.
…
So, sayonara 2012 ….
[youtube http://www.youtube.com/watch?v=MQ3vTB-HfM0&w=640&h=390]
"2012 (You Must Be Upgraded)," The Flaming Lips with Ke$ha and Biz Markie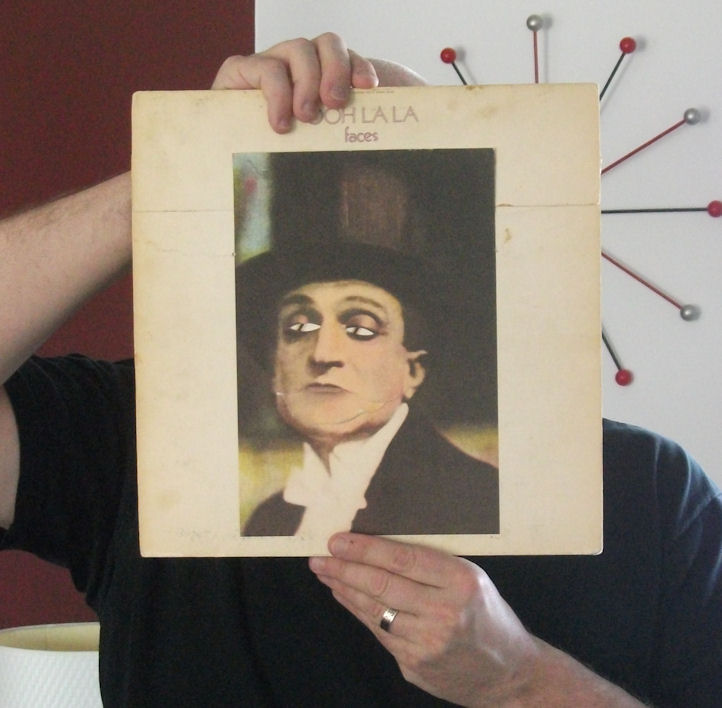 … and a happy ….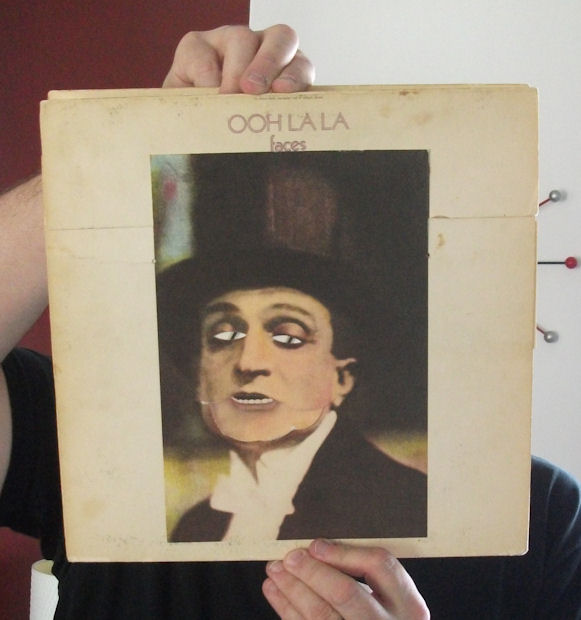 … happy …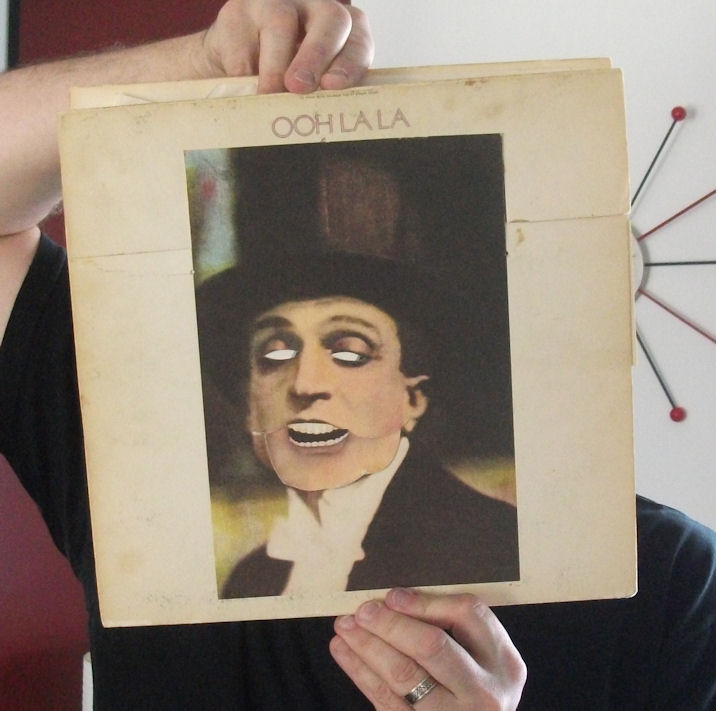 … Happy 2013 to all!
(Photos by Cublet)
…
ALL ANNUAL RECAPS:
. . . . .
Next On Stage –> I know I've announced this Bowie piece many times, but this time it's coming for real (unless …).  I'll be publishing it the week of March 11, in conjunction with the pleasant shocker that is the release of The Next Day, David's first new album in a decade.
To recap one last time: In my piece on The Clash, I wrote that seeing them made for the most-anticipated gig I had attended up until that time. Well, this David Bowie concert one year later — at the same venue but utilizing the full stadium — left that prior show's sense of anticipation in the dust as I finally got to see the performer who had long occupied the No. 1 spot on my "Must See" list.
Bowie and his seventies output made such a seismic, and enduring, impact on my life that I am setting aside a whole first part simply to extrapolate on how formidable it was, as well as to put it in context with the 1970s, at least how I experienced that time. Part Two will look at the actual show, featuring the great Rough Trade as opening act, on that gorgeous Labour Day weekend in 1983, ending one of the most memorable summers of my young life with an unforgettable climax.
022a. Changes: David Bowie (or: "Bowie, The 70s, & Me");
022b. Let's Dance: David Bowie with Rough Trade, CNE Stadium Toronto, Ontario, Canada, Saturday September 3, 1983
I'll then pop back to late last year, with recaps and impressions of the two brilliant shows I mentioned above:
174. Walk Like A Giant: Neil Young and Crazy Horse with Patti Smith, Saturday November 24, 2012,  Scotiabank Place, Ottawa, Ontario, Canada
175. I'm Your Man: Leonard Cohen, Friday December 7, 2012, Scotiabank Place, Ottawa, Ontario, Canada
© 2013 VariousArtists