(Photo/Graphic by VA)
NOTE TO READERS: Owing to the March 2015 closure of OpenSalon.com — which was my primary publishing platform, where I initiated this blog and concert series project, and was where most of my pieces were accessed — I need to plug up a few blog-holes (i.e., post-up here a clutch of early Open Salon blog entries that I never transferred to this cyberabode).  This here post is one of those orphaned Ghosts of Blogging Past that needs a re-debut.

In advance of my Best of 2015 re-cap (appearing shortly), here is my second year-end music recap from February 2012: 8 x 11: My "Best of" Musical Favourites from 2011.   While I couldn't order my fave long players and tracks at the time, I can certainly do so now from the perspective of four years on.  My revised lists would now be …
Top 10 Albums
1. Let England Shake PJ Harvey
2. Smoke Ring For My Halo Kurt Vile
3. Strange Mercy St. Vincent
4. Sing It Loud k.d. lang & the Siss Boom Bang
5. Mirror Traffic Stephen Malkmus & the Jicks
6. The Whole Love Wilco
7. Metals Feist
8. Bad As Me Tom Waits
9. Feel It Break Austra
10. 50 Words For Snow Kate Bush
Top 11 Singles/Tracks
1. "Video Games" Lana Del Rey
2. "Jesus Fever" Kurt Vile
3. "Crystalline" Björk
4. "Let England Shake" PJ Harvey
5. "Sugar Buzz" k.d. lang and the Siss Boom Bang
6. "Year of the Tiger" St. Vincent
7. "Hello Broke Luce" Tom Waits
8. "No One Is (As I Are Be)" Stephen Malkmus & the Jicks
9. "The Beat & The Pulse" Austra
10. "I Might" Wilco
11. "Amor Fati" Washed Out
And now on to the original blog entry …
Every decade has a few key years that seem to hit the jackpot in terms of an embarrassment of new music riches, and 2011 was one of those years for me: it seems as if I was being blown away by something new every other week. And it appears that many of them were released by either Matador or Nonesuch or produced by Beck.
I tried but simply couldn't whittle my Short List down to 10 and so, instead, here is that list of 16 with my picks for Album of the Year and Runner Up leading the pack.
It was also a great year for legacy and archival releases, highlighted by the long overdue arrival of The Beach Boys' mythical Smile. I've included my favourite reissue releases in a separate list, along with six other categories … just so that I can invoke the ol' standard paper size as a title for this piece.
While I wouldn't say it was a great year personally, it sure as hell had a great soundtrack.
There's lots here video-wise, so pick and choose or make a few trips back.
And now, drum roll please ….
1. TOP ALBUMS
Album of the Year:
PJ Harvey   Let England Shake   (Island)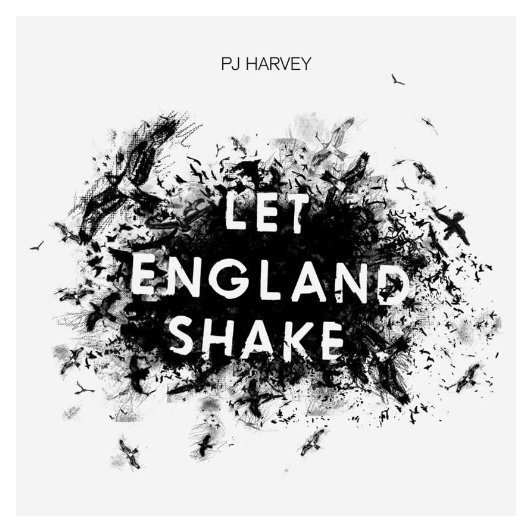 Right from my first listen to Let England Shake back at the time of its February release, I knew that she'd finally made the one. After heartily following Polly Jean Harvey down the various avenues and side turns of her 19-year recording career, marked by a series of brilliant but flawed releases, she absolutely nailed it this time around with this sterling set of songs. Each composition is given an inventive, sympathetic arrangement and performance, delivered with her new sweet and sorrowful highpitched-styled singing voice that she inaugurated on White Chalk.
Harvey skillfully weaves the album's dark lyrics — meditations on wars from World War I's Gallipoli Campaign through Afghanistan and their impacts on the public and private worlds of their time and beyond — with strong melodic instincts. While the album employs a lot of esoteric sounds and instruments (there hasn't exactly been a rush of autoharp-driven albums in recent memory), the songs are oddly accessible with a real immediacy.
I've played this consistently throughout all of last year, so much so that it has yet to hit the CD shelf: it's sat out in the in the pile of "currently listening to" discs that congregate near the player. I'm nowhere near tired of hearing it. Cheers, PJ!
Superb live version of Let England Shake's lead single, "The Words That Maketh Murder," performed at this year's Mercury Music Prize ceremony, wherein she became the first artist to twice win the prestigious annual British music award for Album of the Year (she nabbed it previously in 2001 for Stories from the City, Stories from the Sea). That's one clever interpolation of Eddie Cochran (YouTube).
Embryonic version of "Let England Shake" from early 2010, when it was still based around a sample of The Four Lads' "Istanbul (Not Constantinople)," on Andrew Marr's UK morning TV show.  That's then Prime Minister Gordon Brown looking on! (YouTube).
Runner Up:
Kurt Vile   Smoke Ring for My Halo   (Matador)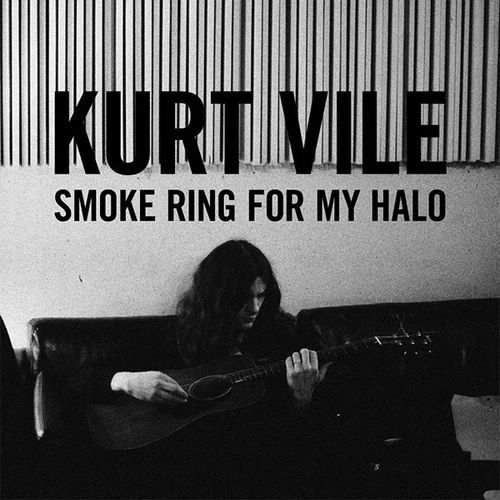 If Polly Jean hadn't dropped Let England Shake this year, then Smoke Ring For My Halo would have been my choice. After hearing his name bandied about, I picked this up and, boom: instantly obsessed. Even amid a flood of great new releases, I kept returning to this one, wanting to hear it in its entirety. It's one of those rare beasts where I like every track, each one hanging together to create an engaging singular statement. A very striking, gauzy mood piece.
Having said that, the R.E.M.-meets-J. Mascis of "Jesus Fever" gets my vote for Single of the Year if only because I couldn't/can't stop impulsively playing it. Or the disc in general.
It's reported that his brilliantly homophonic name is real. Hmmm ….
The Rest of My Short List (in alphabetical order):
Austra   Feel It Break   (Paper Bag)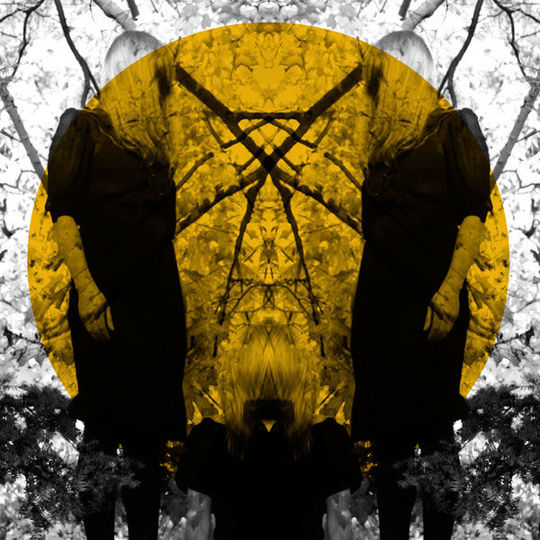 Toronto's Austra seemed to come out of nowhere to getting short-listed for the Polaris Award, success in Europe, a swiftly rising presence here at home in Canada, and nabbing New York Magazine's Album of the Year huzzahs. Icy and alluring, Austra meld the dark teutonic vibe of opera-trained vocalist Katie Stelmanis' voice with arch, tuneful-retro synthpop. Think Loreena McKennitt-meets-Björk fronting very early Depeche Mode. Or Nico meets Heidi.
Debut of the year.
Björk   Biophilia   (Nonesuch)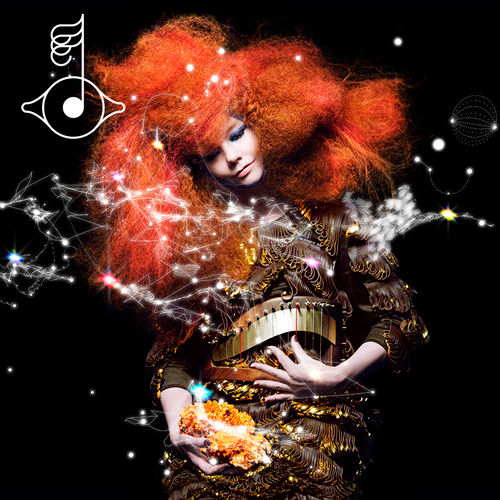 Initially, I wasn't quite sure what to make of Björk's app-frenzy, multi-media love letter to space, earth, and the universe in which she transforms into an eco-focussed science teacher, albeit one in a red moss wig and platform shoes, packing some killer beats and ambient soundscapes.
Possibly her least immediately accessible disc, it's even further away from the club-friendly days of Debut than Vespertine's muted audio plains (those being my two favourite Björk discs) but grew on me substantially over time as I began penetrating its sometimes glacial but ultimately hypnotic tone and, er, groove (sometimes).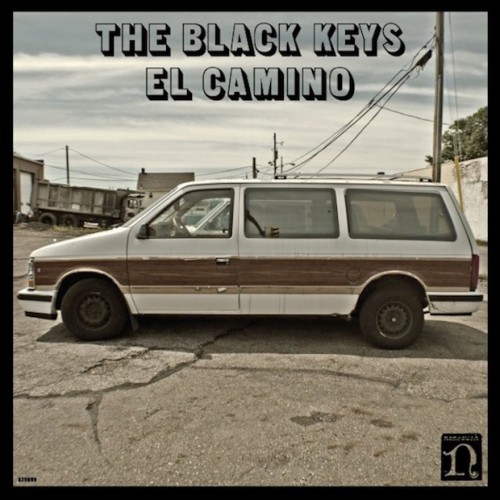 No sooner do I warm up to the Keys and their Brothers disc (see 2010 DISC THAT I DIDN'T DISCOVER UNTIL 2011, below), they close out 2011 with another stunner which pushes the indie-blues-vibe back a tad, instead highlighting irresistible, hook laden, garage-y stompers. Taking its cues more from T. Rex or The Seeds than Howlin' Wolf, El Camino shows that the Akron twosome may have a number of unplayed cards up their sleeves after years of cruise control. A decade into their career and they may just be getting going.
Oh, and it's another great production notch for Danger Mouse to add to his belt.
.
Kate Bush   50 Words For Snow   (Fish People/EMI)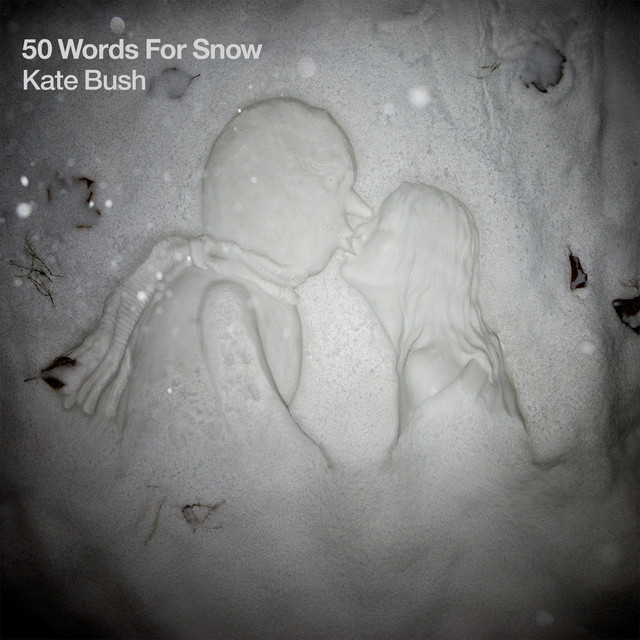 Two albums in one year from Kate? My, how 1978 of her.
The famously media-shy perfectionist from Bexleyheath is not one to go on an disc-issuing frenzy, and so after increasingly longer between-album gaps — 12 years for 2005's Aerial! — any new(ish) music from the Katester is an event. Shortly after her radical revamping of previously released songs appeared in the spring (see Director's Cut under Archival Releases, below) came the announcement that a second album of all-new-material would be coming in the late fall. "Fie!," said I. "When I see it, I'll believe it." And cor blimey, she actually did it!
Intrigue grew when it was revealed that the new project would be a 65-minute, seven-song concept album about snow — go Kate, go! However, as thrilled as I was with its arrival, as with the Björk CD, I didn't initially know what to make of it. Distinctly different, ethereal, and far more minimalistic/ECM-ish than anything else in her catalogue, there were aspects that didn't work for me at first. I kid you not, it was during a walk on a snowy, early December morning while listening to this on the headphones that I truly "got" it.
While no "Christmas" album, this will probably be a winter favourite — it may not work as background for those beach volleyball games on the 30+ days. But I think it will become a recurring soundtrack for me during the seasons of "stellatundra."
.
Feist   Metals   (Arts & Crafts)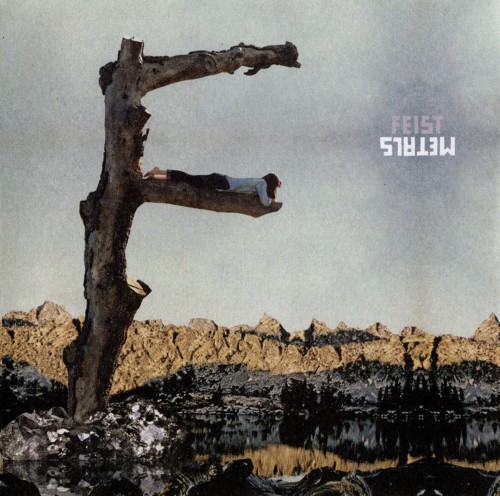 Three studio albums in a row and it's official: Leslie's brilliant. Partially joining Bush and Björk in the Women Returning With Difficult Albums sweepstakes, Metals is substantially more approachable than 50 Words For Snow or Biophilia but decidedly less immediate than Let It Die or The Reminder.
This was another disc that took its time to fully work its way in to my head, one track at a time … but I am now thinking this may be Feist's best outing yet. As there's really no ease-in singles on the leve of "Mushaboom" or "1 2 3 4," it's probably not going to find as big an initial audience, but it won't matter over time. Instead, Metals is a more unified work where the focus seems to be on drama and dynamics, with many songs launching with the skeleton of an idea, eventually giving way to a bold sonic climax.
Ambitious yet restrained with a hand-made feel, Metals shows that Feist is looking at the big picture. She's in it for the long haul and for that, we're all lucky.
.
.


Fleet Foxes   Helplessness Blues   (Sub Pop)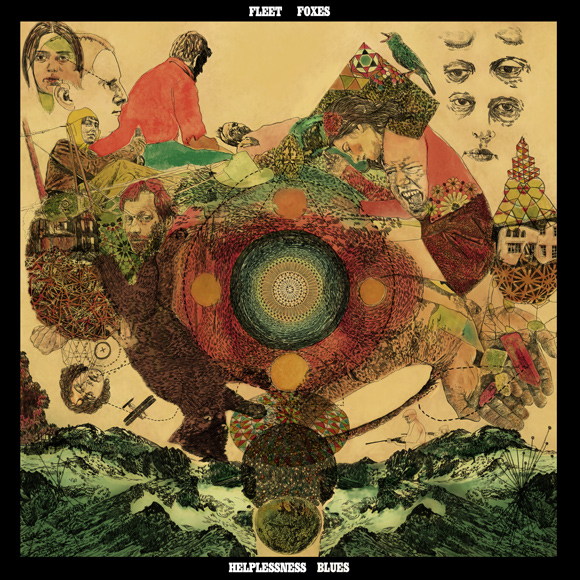 Their 2008 self-titled debut was one of the decade's best — and a disc I massively overplayed (Cublet starting lodging "Again???" complaints after about 100 plays at Chez Nous). I'd been counting down the days for this sophomore release, and while it isn't all the way up to my anticipations, it's too good to dismiss.
Also to be considered: my initial mood towards it may have been coloured by picking up an album titled "Helplessness Blues" here in Canada on May 3rd of this year — it perhaps hit a little too close to home (my fellow citizens up North will get the connection).
.
Justice   Audio, Video, Disco   (Ed Banger)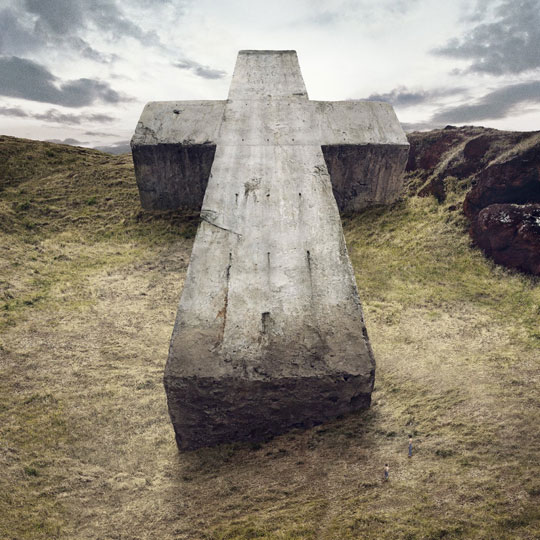 A nice right turn for the French DJ duo and soundscapers, successfully re-shaping the pounding alterna-technothrob that made † so much fun into more pop-based structures.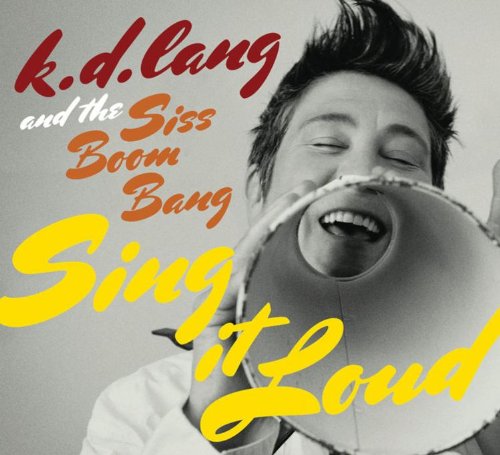 Unlike with PJ Harvey, I am still waiting for k.d. to make the one. In the meantime, I'd consider this (slight) return to a twangier yet earthier sound in tandem with her excellent new backing band, the Siss Boom Bang, to be among the closest she's yet come. Place it alongside past favourites such as Shadowland, Ingénue, and All You Can Eat. She also delivered the best live show I saw all year (see 10 BEST LIVE SHOWS below).
.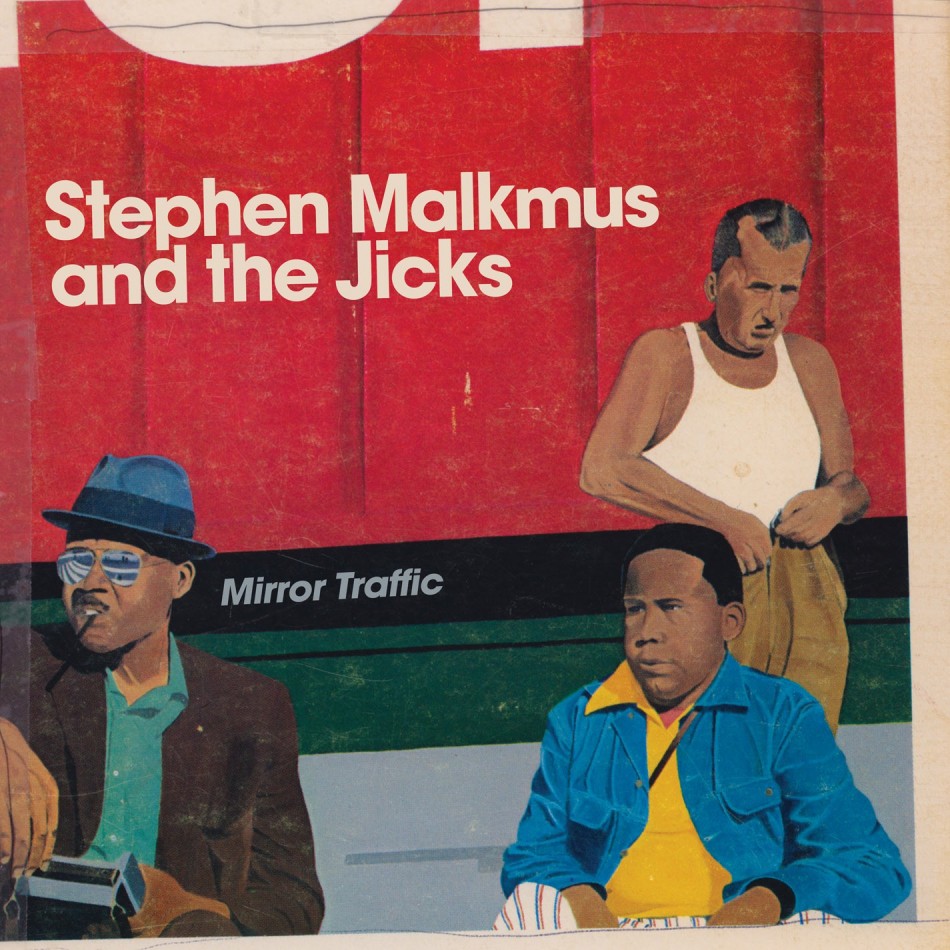 After a series of good if not remarkable solo efforts, Pavement frontman Malkmus brought Beck on board as producer resulting in a top shelf effort in the process, ranking favourably against some of the best stuff he cut with his former band.
Best album-opening lyric of the year: "I caught you streaking in your Birkenstocks / A scary thought …"
 Thurston Moore   Demolished Thoughts   (Matador)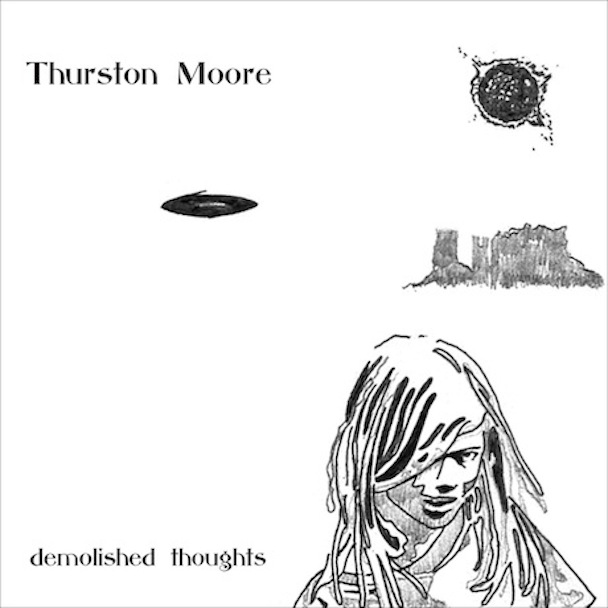 Sonic Youth's vertically pre-dominant noisenik delivers a winning collection of cosmic folk with a sound that bears more than a nod to producer Beck's 2002 tuneful glumfest, Sea Change. One of his finest achievements, with or without his day-job ensemble.
.
TV on the Radio   Nine Types of Light   (Interscope)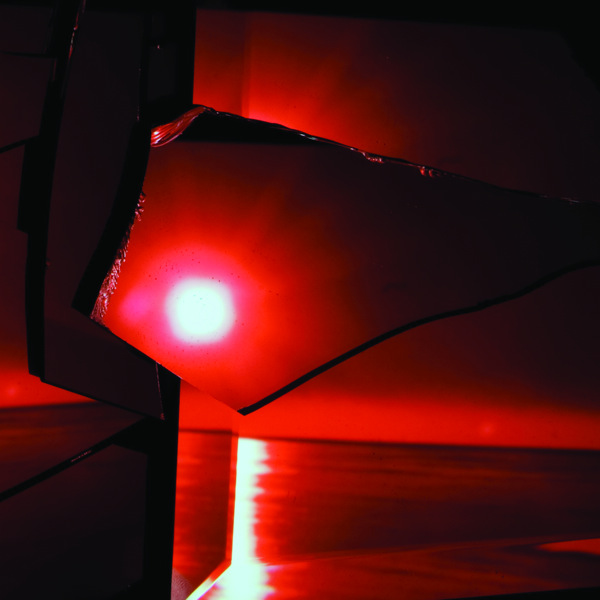 This confirms that 2008's Dear Science was no fluke and that Williamsburg's finest are truly delivering on the promise of those early EPs in a way that I felt those first two full length albums didn't. Crunchy beats, addictive tunes, great album.
.
Tom Waits   Bad As Me   (ANTI-)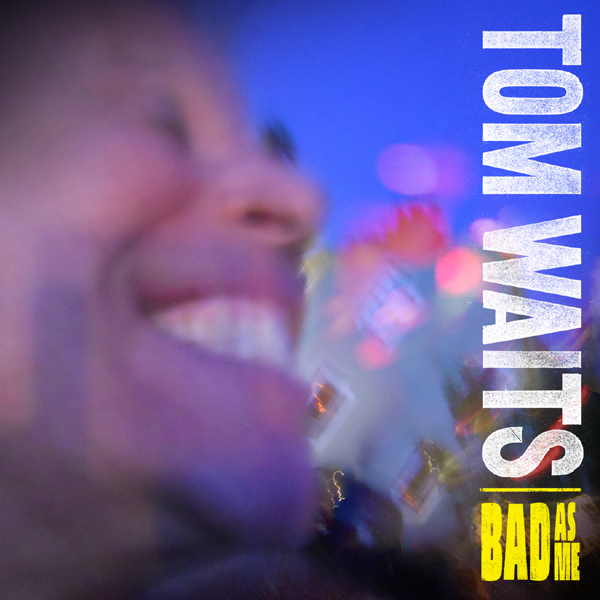 Bad As Me finds Mr. Waits in rude artistic health, delivering his best, most consistent album since 1985's Rain Dogs.
.
Wilco   The Whole Love   (dBpm)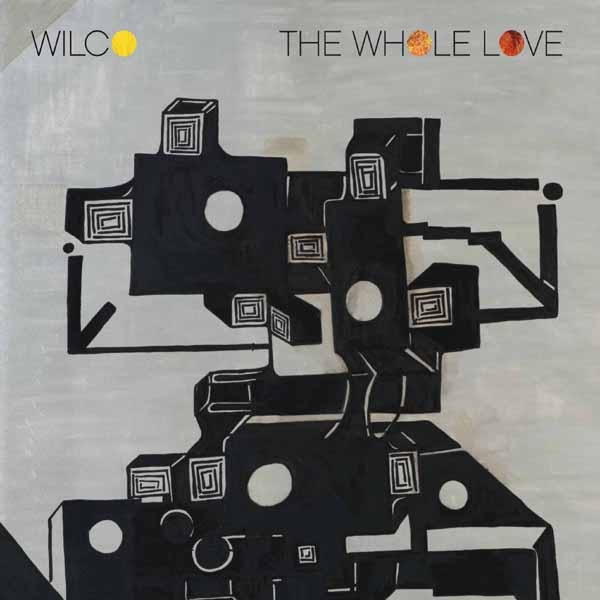 Tweedy & Co.'s first release on their own dBpm label is one of their finest, balancing their more experimental impulses with unhurried songcraft and sterling ensemble playing. Worth it for the closing 12-minute "One Sunday Morning (Song for Jane Smiley's Boyfriend)" alone.
Favourite lyric of the year: "You won't set the kids on fire / oh, but I might."
  I actually bought this one on vinyl! (See below)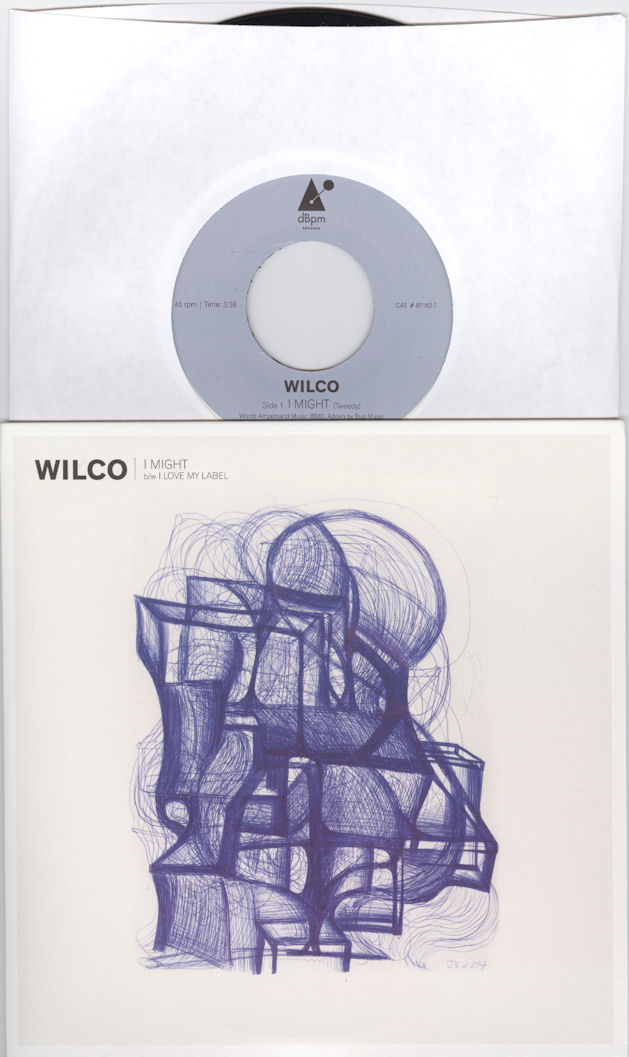 Lucinda Williams   Blessed   (Lost Highway)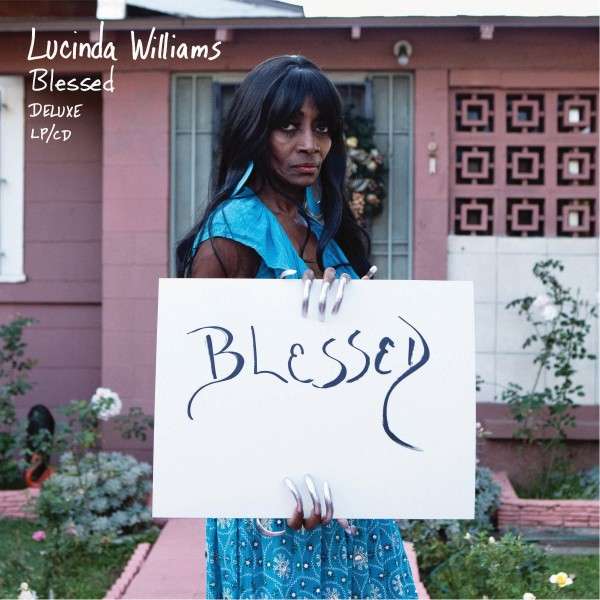 While no Car Wheels on a Gravel Road, Lucinda Williams or World Without Tears, Blessed has too many strong moments ("Copenhagen," "Awakening" with its Fillmore '68-style break, the title cut, and more) for it not to get a mention.
2. SINGLES/SONGS THAT ROCKED MY WORLD
Videos and performances of many of these songs appear in the section above. I've linked to all the others. Kurt Vile's superlative, compulsive jangle-mumble gets the VA nod of approval for this year, while Lana Del Ray's haunting Julee Cruise as Edie Sedgwick confection and Austra's retro-synth ditty could have also been my choices on other days.
Single of the Year:
Kurt Vile "Jesus Fever"
Runners Up:
Austra "Feel It Break"
Lana Del Rey "Video Games"
The Rest of the Short List (by alphabetical order):
Adele "Rolling In the Deep"
Bjork "Crystalline"
Feist "How Come You Never Go There"
PJ Harvey "The Words That Maketh Murder" and "This Glorious Land"
k.d. lang "Sugar Buzz"
Stephen Malkmus "Senator" and "Share the Red"
Thurston Moore "Circulation"
Kurt Vile "In My Time"
Washed Out "Amor Fati"
Wilco "I Might" and "One Sunday Morning (Song for Jane Smiley's Boyfriend)"
3. BEST ARCHIVAL RELEASES OR REISSUES
Best Archival/Reissue of the Year:
The Beach Boys   The Smile Sessions   (Capitol)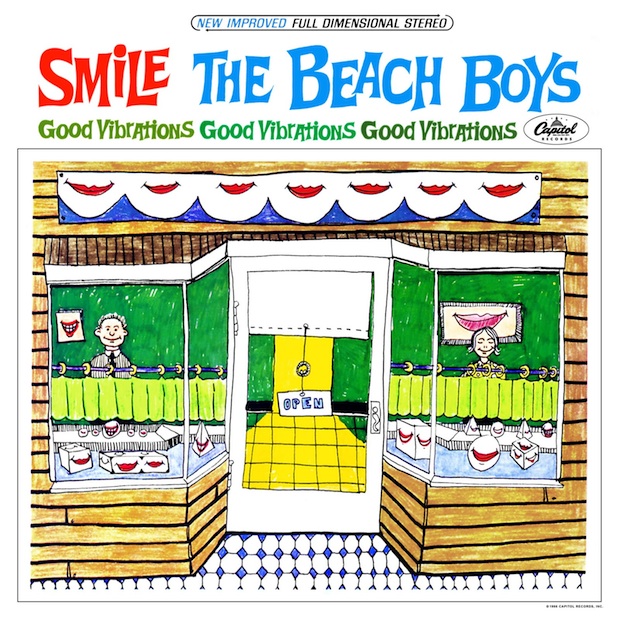 FINALLY!! For those of us who have been obsessing over this should-have-been-released-in-1967 lost classic that proved to be Brian Wilson's personal undoing, the appearance of The Smile Sessions came on like a dream: it's hard to believe its release really happened … but there it is sitting in my basement and on music store shelves.
When Brian issued his re-recorded version of Smile in 2004, it was a pyrrhic celebration for those like myself who had been munching on bootleg outtakes and segments of varying quality from the original sessions for years. While it was wonderful that Brian had created this new version, giving us an inkling as to how many of the bits fit together, Brian's current voice along with contemporary production standards and new instrumentation meant that it just wasn't the same.
With this 2011 construction, the question for me was down to whether I'd enjoy this newly assembled version in light of being used to hearing it largely as an unfinished but intriguing collection of segments. Well, the results exceeded my expectations — no small feat as my expectations were pretty high.
Listening to this sequenced album from start to finish is goose-bump inducing: a wholly unique odyssey of late '60s Pop Art that's not really quite like anything else in The Beach Boys' canon or anyone else's. As for the deluxe and super-deluxe editions peppered with a survey of segments and outtakes, it gives those of us weaned on the bootlegs a chance to have a higher-quality replication of the listening experience we became accustomed to.
To all those involved who made this happen: Thank You.
Six Others of Note:
Kate Bush   Director's Cut   (Fish People/EMI)
I cannot believe this disc actually exists either, and here's why ….
I've been a fan of Katherine the Great ever since her arrival in 1978, following and enjoying each of her carefully concocted albums — with two big exceptions: 1989's The Sensual World and 1993's The Red Shoes. I would say that I *like* The Sensual World but have long found its overly-pristine digital production shrill and offputting which is more than I can say for The Red Shoes, the one Bush album I full out dislike.
Initially produced with a more "live band" feel to facilitate a return to the concert stage that never happened, The Red Shoes ironically always felt forced and labourious to me. The reality is that Kate is truly a studio creature, with some of her most intricate albums sounding wholly organic in her contextual world. "If only she'd go back and re-work the material from those two albums I'm not keen on …," I have kvetched to friends through the years, never once thinking she would actually do so, not to mention what a bizarre wish it was from someone who routinely loathes "new recordings" or over-tinkering of older material.
Well holy doodles, I was stunned when this project was revealed to be imminently forthcoming. Had it been a reinterpretation of songs spanning her catalogue I would have been decidedly less enthusiastic, but was beyond-delighted to discover that this pertained to tracks only from these problematic discs for me.
The results: almost every song is improved upon here, some getting complete re-recordings, while others get interpretations that are at the very least the equivalent of their original.
All this and a completely new album to boot (see TOP ALBUMS section above). At this rate, she might even play live again.
.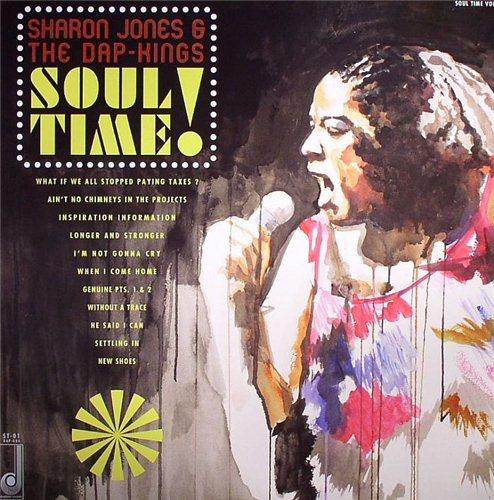 Undoubtably one of the finest touring units currently roaming the globe, Jones & Co. hit the aesthetic jackpot last year when their I Learned the Hard Way gave them a studio outing on par with their stage show (I've since also become awfully fond of Naturally, their second disc from 2005) and a chart album. Soul Time! collects their singles, b-sides and rarities on a one disc, bringing those of us more recent fans the extras we've missed.
Nick Lowe   Labour of Lust   (Yep Rock)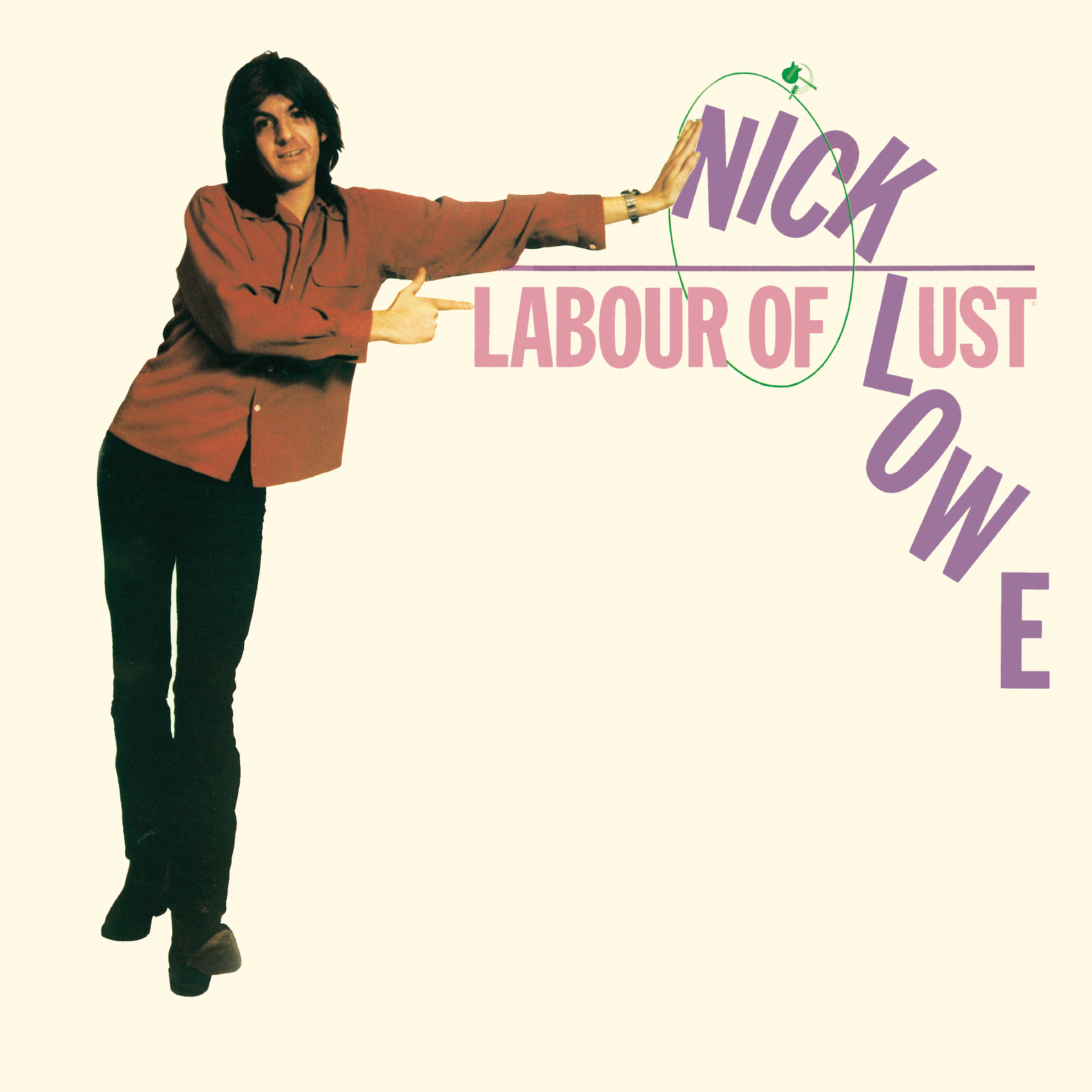 Writing about seeing Rockpile at the Heatwave festival in 1980 sent me back on a rediscovery of Dave Edmunds' finest disc, 1979's Repeat When Necessary. Legal matters prevented Lowe and Edmunds along with bandmates Billy Bremner and Terry Williams from issuing records under the Rockpile moniker until just before their demise, with Edmunds' Repeat and Nick Lowe's Labour of Lust recorded concurrently: one of the greatest double albums that never was, instead split in two.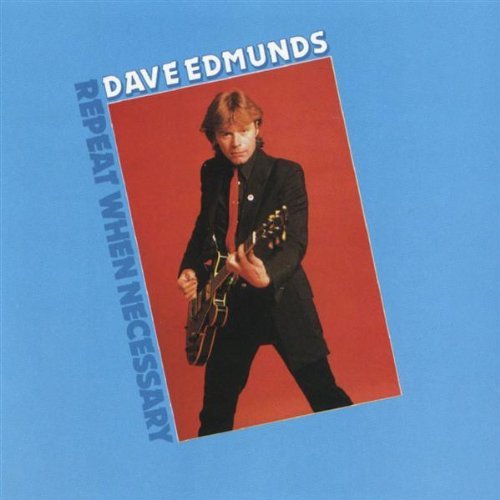 Lowe's Lust has been inexplicably unavailable on CD for decades, so what wonderful timing it was for me when Yep Rock reissued it in early in 2011, at the very moment I was hankering for it the most. While I liked both albums back in the day, I have to say that what once sounded very good to me has now advanced to exceptional status to my 2011 ears. I underestimated both of these albums when initially released: the march of time has been very kind to both, I assure you. If you're looking for solidly but economically played retro-modern rootsy rock-pop, I cannot recommend either of these albums enough.
Suggestion: if you do have these two CDs, make up your own iTunes playlist, sequencing them together as the potential double LP they woulda, coulda, shoulda been.
.
The Rolling Stones   Some Girls (Deluxe Edition)   (A&M)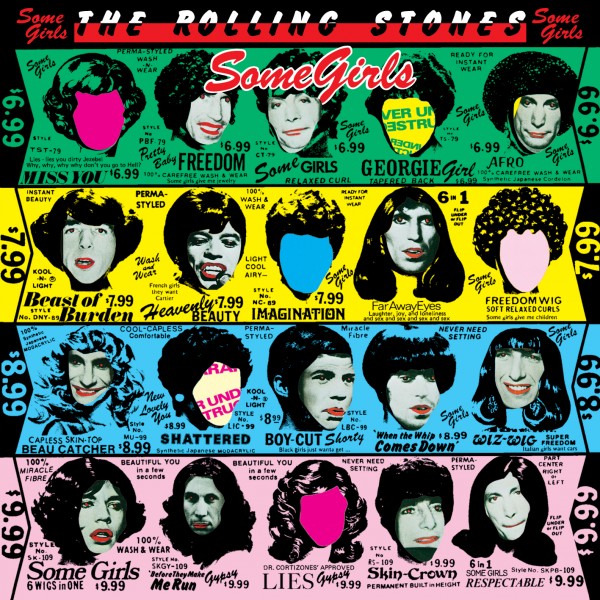 Following the big success they had with their deluxe reissue of Exile On Main Street, 1978's Some Girls got a similar treatment this past fall. Their last truly great album of original material (Tattoo You was a throw together of outtakes, albeit beautifully done and surprisingly consistent … 2005's pretty-damn-good-and-sometimes-superb A Bigger Bang is their one and only post-1981 album really worth owning and recommending), the big deal here are the outtakes. While many of these have done the bootleg rounds for years, it's great to hear these tracks in pristine condition and easily accessible.
It's also interesting to consider what was left off. Recorded as the twin heads of punk and disco were changing the music lexicon, many of the more laid-back numbers from the sessions were sliced off so as to leave a single disc with a more direct impact. The highlight of the leftovers must be the rockabilly flavoured "Claudine," written about the then-hot news story of old school singer Claudine Longet allegedly shooting skier and lover Spider Sabich. She was later cleared of charges under suspicious circumstances, making this track too controversial (and litigious) for the times, finally making it's official debut several decades later.
.
Amy Winehouse   Lioness: Hidden Treasures   (Island/Lioness)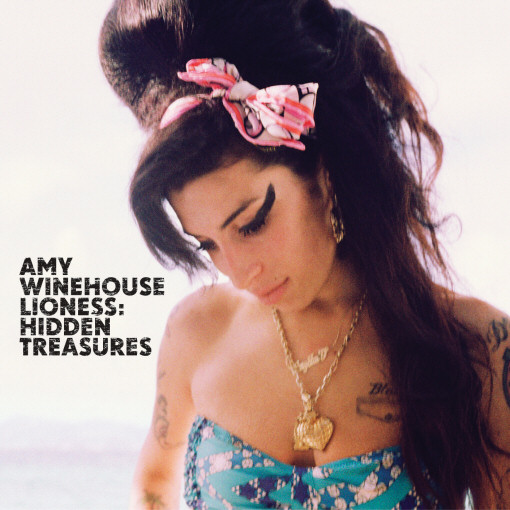 I've written in a few places about Back To Black being my favourite album of the 2000s, and was saddened by Winehouse's frankly unsurprising premature death. Would she have come back with a brilliant follow-up? Or was BtoB one of those results of serendipity, wherein an artist has their one moment of true transcendent brilliance with all the right ducks lining up at just the right juncture in time (see also Liz Phair's Exile In Guyville, The Stone Roses' debut, etc)? Or had her demons and actions already successfully destroyed the muses and associations that drove her to greatness?
We'll never know. Instead, what we have is this throw together that works better than I was anticipating. There are some wonderful covers here, particularly of Donny Hathaway's "A Song For You," as well as some significantly reworked early but strong takes on some of the songs from the BtoB era ("Tears Dry," "Wake Up Alone," etc).
.
Neil Young & the International Harvesters   A Treasure   (Reprise)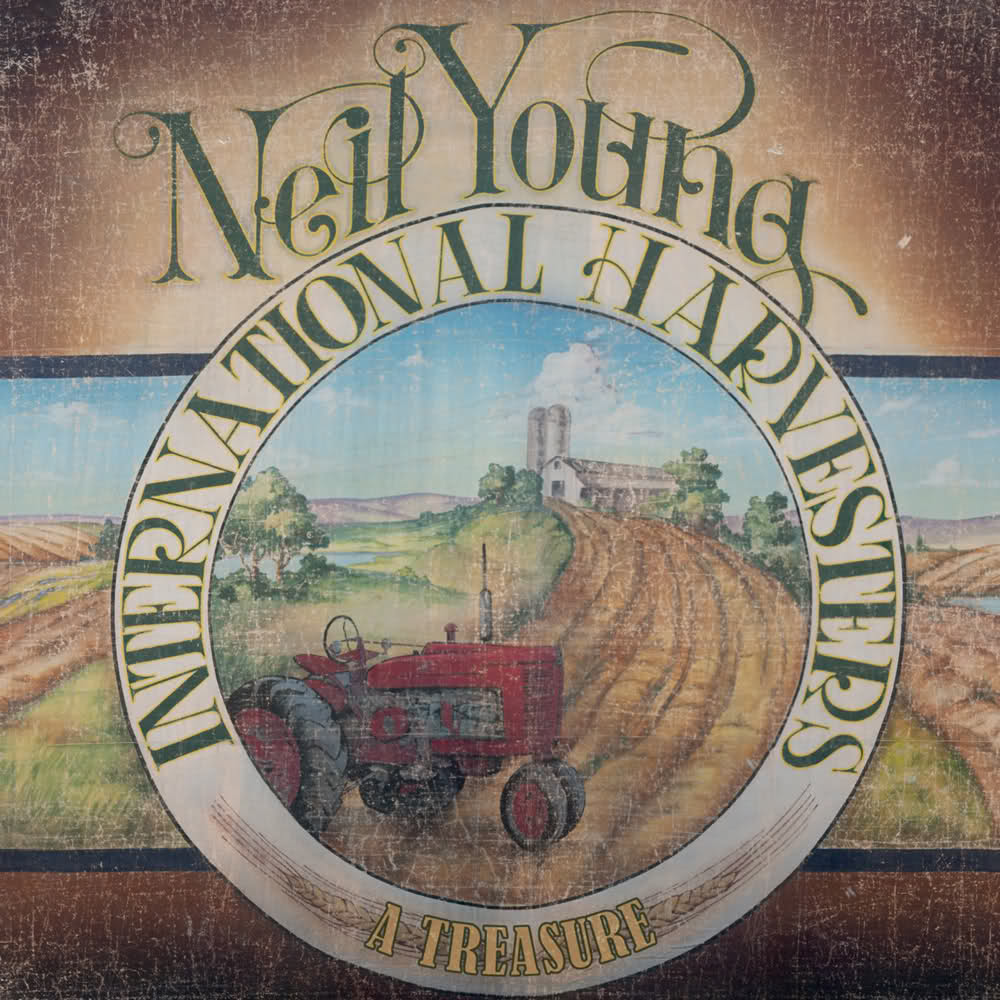 As with many stars from the 1960s and '70s, Neil Young had a lousy 1980s, output-wise. There was the delightfully corosive El Dorado EP, but otherwise I don't think he released a single wholly decent album during that era of leg warmers and yuppies in recovery (that goes for the much-heralded Freedom, which I've always found problematic from a production and arrangement standpoint). Until now. Several decades on, Young finally drops his best album of that decade.
This live compilation finds Young and his mid-80s country outfit, The International Harvesters, inspired on a bevy inexplicably unreleased numbers ("Amber Jean," "Grey Riders," and more) and twangily rearranged takes on past songs such as "Flying On The Ground Is Wrong" and "Southern Pacific." THIS is the album that Old Ways could have been.
Better late than never.
DVD: Talking Heads   Chronology   (Eagle Rock)

I've already written in my series about the Talking Heads probably being the best live act I've ever seen, so this top notch collection of performances from small venues, large concert stages and television on both sides of the pond up until 1983 — plus their 2002 reunion at Rock & Roll Hall of Fame induction — is a more than welcome addition to stand alongside their classic concert movie, Stop Making Sense.
.
4. 10 BEST LIVE SHOWS
Best Show of the Year:
Runner-Up:
The Other 8 (in alphabetical order):
Austra, Ritual, Ottawa, Ontario, Canada, Saturday December 3
Elvis Costello & the Imposters, Confederation Park, Ottawa Jazz Festival, Ottawa, Ontario, Canada, Friday June 24
John Fogerty, Ottawa Bluesfest 2011, LeBreton Flats, Ottawa, Ontario, Canada, Tuesday July 12
Sharon Jones & the Dap-Kings, Bronson Centre, Ottawa, Ontario, Canada, Wednesday May 11
Stephen Malkmus & the Jicks, Ritual, Ottawa, Ontario, Canada, Thursday September 22
Thurston Moore, Ottawa Folk Festival,Hog's Back Park, Ottawa, Ontario, Canada, Sunday August 28
Pixies, Ottawa Civic Centre, Ottawa, Ontario, Canada, Saturday April 16
Robert Plant & the Band of Joy, Ottawa Jazz Festival, Confederation Park, Ottawa, Ontario, Canada, Thursday June 23
5. BEST MUSIC BOOK(S)
Trouble in the Camera Club by Don Pyle (ECW Press) & Treat Me Like Dirt: An Oral History of Punk In Toronto and Beyond 1977-1981 by Liz Worth (ECW Press)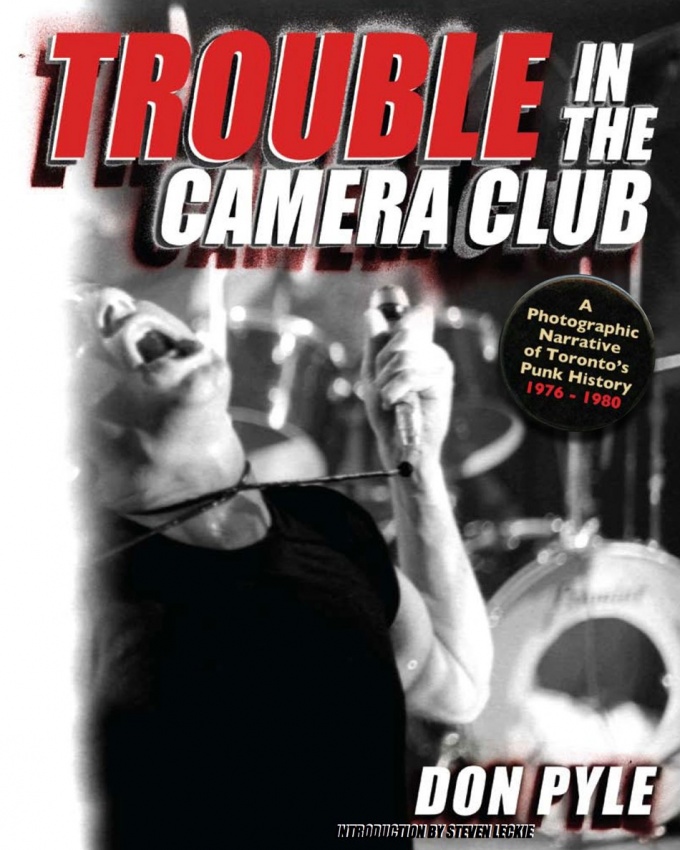 As someone who grew up two hours from Toronto in Southwestern Ontario and was involved in the era's and region's nascent punk scene, this largely visual tome had particular resonance for me. Don Pyle, would-be drummer for Shadowy Men on A Shadowy Plant, revisits his two passions from his teenage years in Toronto: photography and the city's original punk rock scene.
The shots capture its energy and step-by-step flowering, chronicling shows from visiting stars (Ramones, Iggy Pop, The Clash, The Stranglers, etc) and local heroes (Teenage Head, The Viletones, The Ugly, etc). An essential visual document from an under-documented scene and time.
For those looking for a textual companion, Liz Worth's exceptional, expansive oral history of the same scene/period, Treat Me Like Dirt, which was updated and reissued during this past year, comes highly recommended.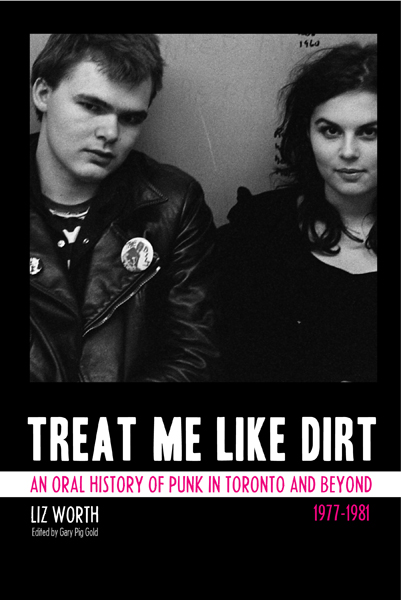 .
6. ARTIST FROM THE PAST WHO I JUST DISCOVERED IN 2011
Elis Regina
No matter how much I keep delving into the past, there's always someone I've missed out there, ripe for discovery. I owe a fellow OSer — Abrawang — thanks for introducing me to famed Brazilian singer Elis Regina during this past year via one of his posts.
Despite having gone through a period some years ago of becoming intensely interested in the Tropicalia movement and its music from the 1960s, Regina somehow eluded me. That's rather bizarre as I have since learned that she was a major star in Brazil from the mid-'60s through to her early death by overdose in the early 1980s.
While her output isn't easy to find up here, I was able to procure a copy of her 1974 collaboration with bossa nova legend Antonio Carlos Jobim, Elis & Tom. A sensation when it was released in Brazil back in the day and a staple of Brazilian record collections during that time, Cublet and I have fallen in love with it here in these colder climes. It's a gorgeous delight that I can't recommend it enough. It'll sound particularly great on a steamy night this summer.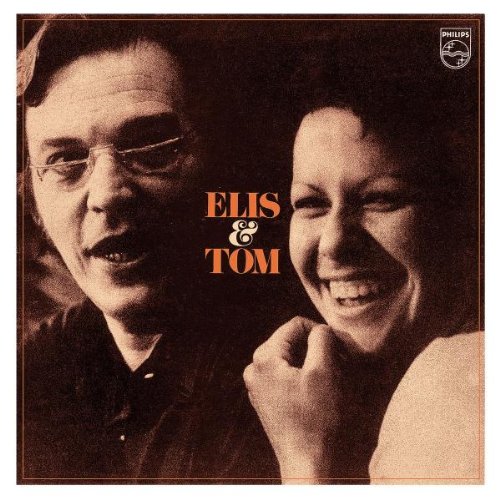 7. 2010 DISC THAT I DIDN'T DISCOVER UNTIL 2011
The Black Keys   Brothers   (Nonesuch)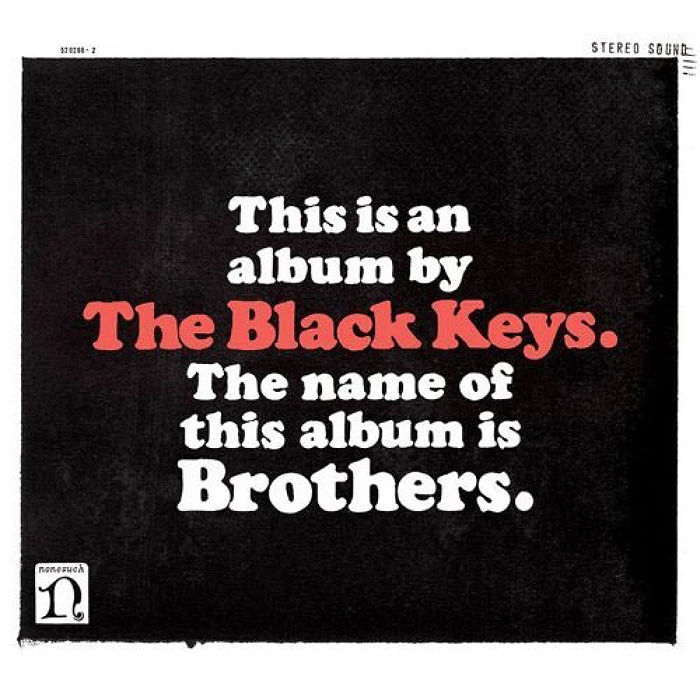 Another grower, I picked this up early last year, with their garage-blues not knocking me out right away. But, over months, as I put tracks on various playlists, it sunk in piecemeal. By summer I was spinning it regularly.
One thing of concern and confusion to me was that the CD seemed to change colour, from its pitch black origins to grey-white, and then back again. I thought someone was trying to gaslight me until I did some online research and found out about the heat-sensitive ink on the disc. Nice to know I'm not (completely) losing my mind (just yet).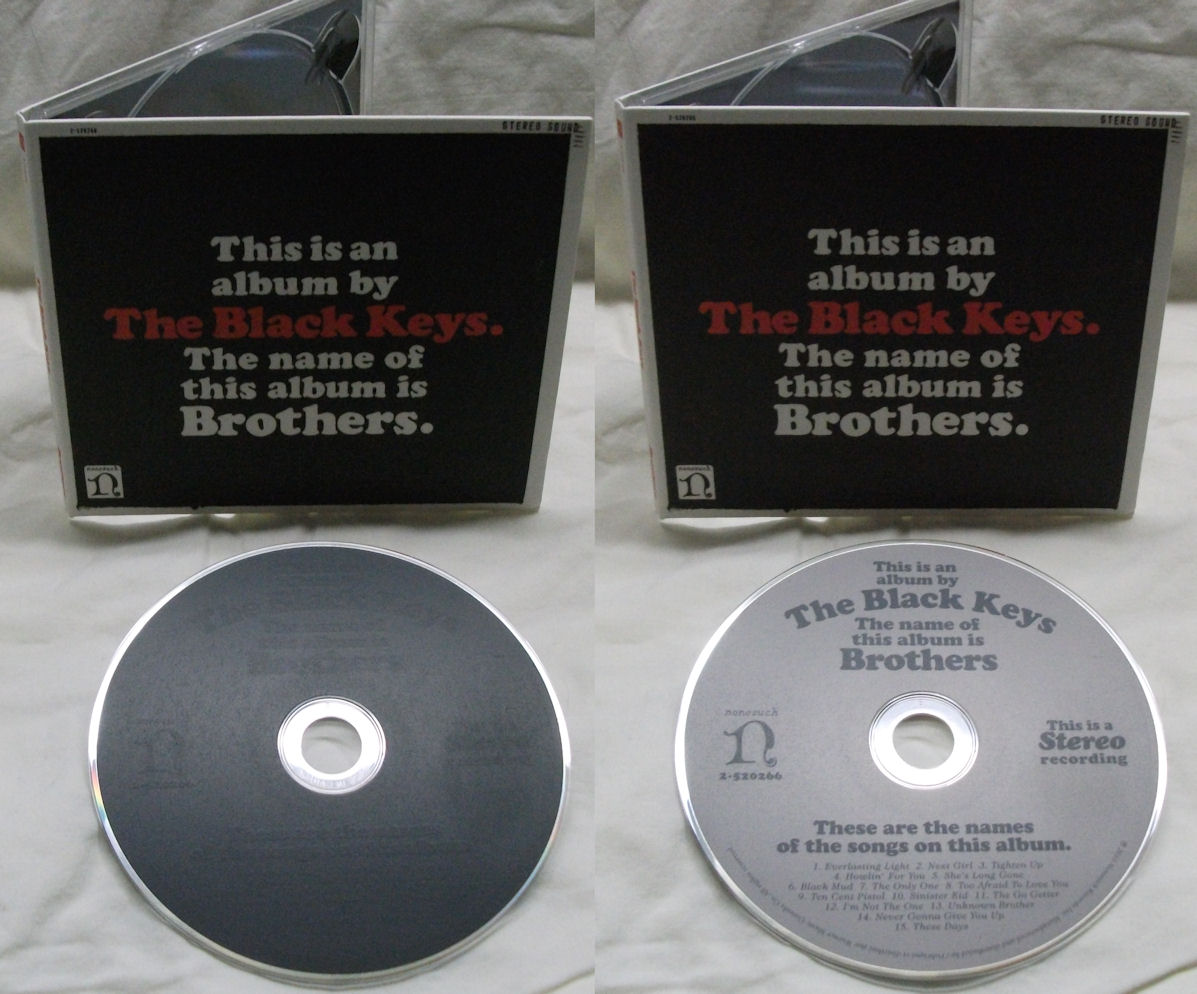 Brothers features heat-sensitive ink on the CD's top layer that changes colour from pure black to a white-ish grey after being played. I thought someone was trying to gaslight me.
.
.
8. SOME NOT-SO-GREAT MUSIC NEWS ITEMS OF 2011
The Death of Amy Winehouse: Sadly, the inevitable finally happened.
Thurston Moore and Kim Gordon in Split Shocker, After 30+ Years Together: Hands up those outside the band's sphere who saw this one coming? Didn't think so. It could very well portend the end of Sonic Youth. Say it isn't so!
R.E.M. Splits: Well, there's bad and good news here. The bad is that a terrific live band and iconic entity are no more. On the upside: no more crappy albums like 2011's Collapse Into Now.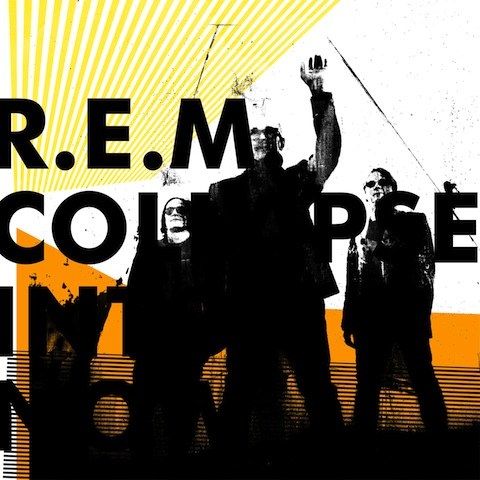 Superheavy: No matter how bad I was expecting this to be — and I was expecting gawd awful — the cuts I've heard are even more cringeworthy than I'd been anticipating. Yikes. Mick, go back to the damn Stones and just stay there. In happier news, there will be a new Keith Richards and the X-Pensive Winos release slated for this year.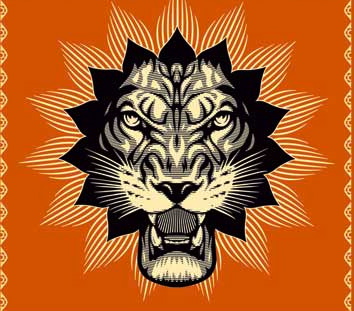 Lulu by Lou Reed and Metallica: THE musical punchline of 2011 and one of the most negatively received discs of the year, I was actually hopeful about this incomprehensible pairing. As you may know, I'm a Lou Reed/VU fanatic while Metallica are one of the very, very few metal acts that I've ever had any fondness for. I thought the project could be invigorating for each act. Well, so much for optimism.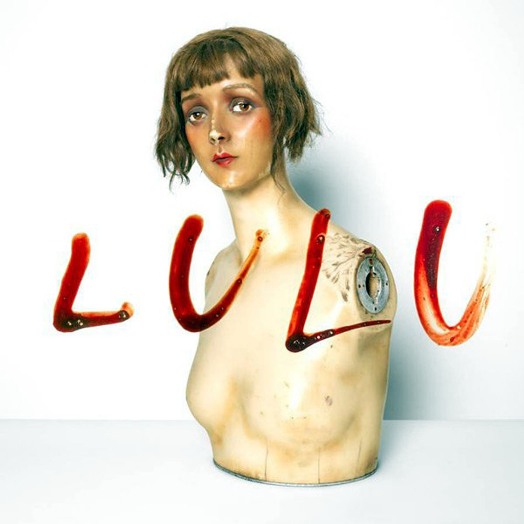 While I think the 19-minute, tone-shifting guitar-drone closer, "Junior Dad," is impressive, most of the rest is unlistenable and, as much as it pains me to say this, I place the biggest blame on Reed. His lyrics (based on Frank Wedekind's Lulu plays from the turn of the previous century) and delivery seem strained throughout, while his voice — never exactly Fritz Wunderlich to begin with, but possessing his own distinct talk/singing style, phrasing, and persona — is utterly shot and frail. I don't think he's made a decent album in 15 years and this project might indicate he's done for good although I'd love to be proved wrong.
The Death of Wild Man Fischer: I've been following the King of outsider artists since chancing upon his 1968, Frank Zappa produced double debut album, An Evening With Wild Man Fischer, in the mid-70s.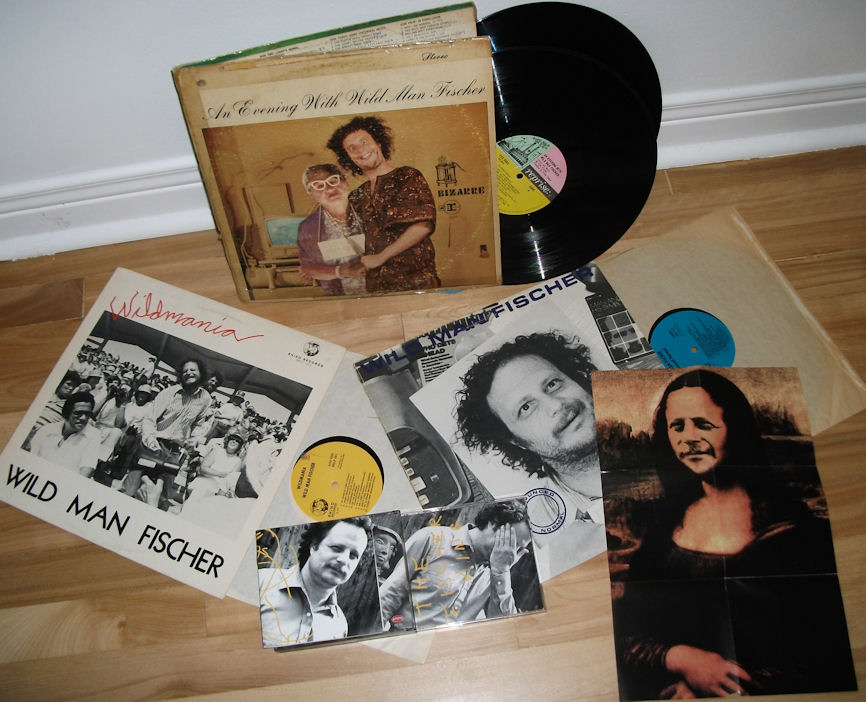 My Wild Man Fischer collection.
Even among Zappa's community of zany acts, the bi-polar WMFischer was in a league of his own. After a series of late '70s/early '80s releases on Rhino, Fischer retired from recording although popped up here and there, and had a documentary made about him (Derailroaded) before passing on June 16th.
.
… AND FINALLY …
While this has been a music-themed entry, I have to send shout outs of love to Downton Abbey and the return of AbFab.
As for 2012, we're off to a great start via Leonard Cohen's exquisite new disc, Old Ideas, and Kathleen Edwards' best yet, Voyageur. Sadly, we've already lost the great Etta James as well as two people to suicide who decidedly impacted my sense of aesthetics: Soul Train impresario Don Cornelius, and Mike Kelley, my favourite fine artist of the past 30 years. You will be missed, gents, and thanks for all you gave.
. . . . .
ALL ANNUAL RECAPS:
                                                
Next On Stage –>   A recap of my favourite tunes-y music and media from 2016 …
© 2012-2016 VariousArtists
.