(Top Photo montage/doctoring by VA — original photos taken at the downtown Bank St. location of Compact Music here in Ottawa and at Chez Various: Click on photo to see full size image.  Below: This and all other labels on the page doctored by VA from my personal vinyl bounty).
After a relatively-weak-year-for-albums 2013, 2014 should have been the antidote for me: seemingly almost every currently working artist that I listen to released a new album while many of my favourite legacy acts put out compilations, archive sets or deluxe reissues.
And in many ways, 2014 was an antidote.
The century's full arrival into adolescence was dotted with a number of great and very good albums …  although there were also a number of other anticipated titles that I found to be various shades of underwhelming upon arrival (see: Tweedy, Stephen Malkmus, Aimee Mann's The Both project, Jack White, etc.) along with some full-on duds (U2 — three consecutive turkeys makes it official that they're artistically done like dinner).
However, many of those under-par offerings often had a few real chestnuts, and the very best stuff from this year was simply fab and gear, from artists and genres old and new: a small balm of creative wonder in a year that was utterly, globally depressing and a bit of a personal ping-pong for me.
And, hey it wasn't all bad: I got to meet and hang out with Open Salon's Linda Seccaspina who was truly a blast (Cublet and I received a personal tour of her incredible home — thank you Linda!).
As with my previous recaps, this one too is late (ah, the ol' intrusion of real life) and rather unbound, so scanning/picking/choosing may be the way to go.  But first, here's my favourite music-related quote of the year from a Daily Beast interview with George Clinton:
"The key is that each time you hear some new music that gets on your nerves, recognize that it's something that you need to be paying attention to. That's the music that's getting ready to take your place. But as soon as you get past that and accept what they're doing and say, 'OK, let me see what it is that they're doing,' then you'll get it. You just have to find your space within it."
Daily Beast Nov. 19.2014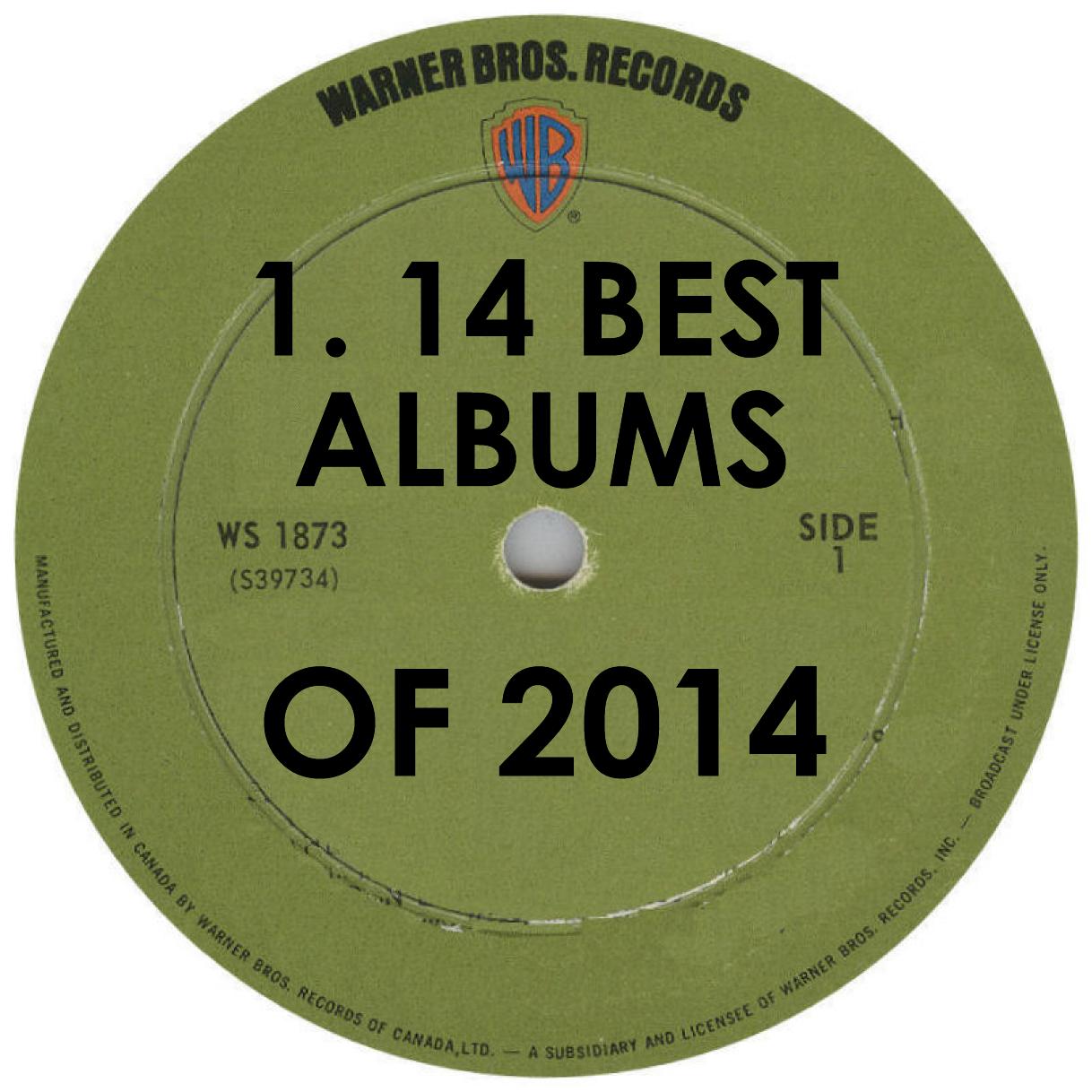 1. Lana Del Rey Ultraviolence
While "Video Games" may turn out to be my favourite single of the decade's first half, the accompanying Born To Die album was overall pretty lousy. Later companion disc Paradise was definitely a step in the right direction, although still not totally "there" yet.
So it was intriguing for me to learn that Del Rey was working on her full-length follow-up with The Black Keys' Dan Auerbach, cut live in the studio with her backing band.The actual results far outweighed my expectations. The young 1%-er hip-hop vibe of Born To Die is completely vanquished on this meditation on the darker side of life, bad relationships, and dysfunctional, dramatic passions in general.
Ultraviolence was criticized in some circles for being too slow and uniform whereas I see it as a sustained mood piece. Indeed, her whole lyrics/music/sound/image synch perfectly into a greater-than-sum whole, sonically encapsulating her themes and obsessions in words and music: an unsettling noir feel permeates everything. Every track here works for me (even if I can't condone the lyrics in the title cut, even as a character sketch) via underbelly lyrics filtered through one catchy, gauzy hook and chorus after another. Everything works like it should.
Mind you, she's recently been talking about how the follow-up sounds much more like Born To Die, so Ultraviolence may end up being one of those situations where an artist makes one great album and that's it.  Time will tell.
And please let David Lynch find a way to incorporate Rey into next year's Twin Peaks reboot. It would be a match made in heavenly hell.
2. Mac DeMarco Salad Days
Rock's own Eddie Haskell might act like a goof but that's really a cover for the heartfelt and tasty tunes that saturate the produce-fresh Salad Days. Every track on this lilting, loft-made confection is a winner.  This is how it's done.
And I gotta love an album where the artist sends you off with a personal "buh-bye."
"Blue Boy"
3. St. Vincent St. Vincent
This eponymous fourth release and the brilliant live set I saw her deliver (see live shows below) seal it for me: Annie Clark aka St. Vincent is truly among the master class of today's artists gracing a stage or studio. Theatrical, inventive, and engaging, Clark's artful avant-indie pop is married to a inspired set of tunes that run the topic gamut from a dream about dropping acid with Huey Newton to a true life account of being chased naked through the Texas desert by a rattlesnake. Taylor Swift this thankfully is not. Can't wait to see what she'll do next.
My only criticism: her live show reveals her to be an incredible guitarist, and while I  appreciate her not wanting to trundle out showy rawk guitar god clichés just because she can, I do wish that her playing was a little more front and centre at moments as she can really rip on the strings and fretboard.
4. Beck Morning Phase
After spending most of the last few years sitting in the producer's chair (resulting in some of my personal bees-knees recent albums by Thurston Moore and Stephen Malkmus), the gorgeous Morning Phase is Mr. Hansen's return as the central artist.  Even better, it's a return to form after a dozen years in OK-To-Meh Land. Picking up where Sea Change's sombre reflectiveness left off, Morning Phase returns to that album's Topanga Canyon sound and vibe, wedded to his best set of tunes since that era. Glad to have you Beck! (OK, even I groaned as I typed that one, but cannae resist).
5. D'Angelo and the Vanguard Black Messiah
D'Angelo's extendo-absence came to a sharp end with this year-closing surprise … and, as with the Beck's Morning Phase, Black Messiah makes a good case for why I'd prefer that artists focus on turning out fewer-but-passionate inspired releases rather than trundling stuff out just to have new product on the shelves.  So much here seems to work effortlessly and be "just right," skipping over a mix of groove-based genres carrying thoughtful lyrics.  I have written in the past about how tough it can be for an artist to mix politics and music and do both justice … well, with Black Messiah — rush-released in the wake of Ferguson and the Micheal Brown verdict — D'Angelo pulls this off perfectly with much needed pissed off lyrics married to consistently inventive arrangements and playing.
"The Door"
6. Flying Lotus You're Dead!
Whenever I have a "WTF is this?" response to new music and find myself being reeled back in, trying to decode it all, it usually means that the artist is on to something.  Exhibit A: Flying Lotus' skittering, fractured You're Dead!, essentially one 39-minute piece about being … well, dead.  It's like a love child of Miles Davis' Bitches Brew and John Zorn's Naked City project along with some hip hop on PCP: a fracturing psyche that's fascinating and unhinged. Probably the most inventive thing I heard all year.
7. Lucinda Williams Down Where the Spirit Meets the Bone
One of my all-time-favourite artists returns with a double-disc triumph after a pair of patchy releases. There's a renewed sense of assurance to this Dusty In Memphis-style, organically rich-feeling album featuring a killer, shifting group of musicians that include The Faces' recently deceased Ian MacLagen, roots legend Tony Joe White, as well as members of Elvis Costello's backing band. While this album features much fine work from Lucinda, I do wish that it had been whittled down to an even stronger 12-14 single disc (it probably would have jumped up a few places on this list).
8. Caribou Our Love
Dan Snaith undergoes identity transfer on this latest Caribou outing: Our Love is essentially his Daphni persona now rendered under the Caribou moniker.  This one took a while to sink in as I prefer the Caribou releases to the Daphni disc, but sink in over time it did even if I still see it as one notch below Swim and Andorra.  Besides, Snaith was turning increasingly Balaeric with Swim anyway, exploring it full-out on Daphni's left field take.
Our Love mixes those beats and that aesthetic more overtly, but paired with Snaith's plaintive voice and minimal lyrics rather than sound bite samples — self-sampling in a way.  Regardless of muso nom de plume, Snaith again proves he's the world's funkiest mathematician-by-day, groovemeister by night.
"Mars"
9. Marianne Faithfull Give My Love To London
One of her strongest efforts in years. La Faithfull finds herself surrounded by an impressive supporting cast, delivering a flawless set of songs ranging from strong originals co-self-penned or written for her by the likes of Nick Cave, Steve Earle, and Roger Waters alongside strong covers of material by The Everly Brothers, Hoagy Carmichael, and Leonard Cohen.  Speaking of Monsieur Cohen …
10. Leonard Cohen Popular Problems
Not many artists live to be 80, let alone celebrate that milestone by adding another sterling title to one of music's finest and consistently interesting long-form catalogues.  Arriving at a speedy (for him) two years after Old Ideas, L'il Lenny Cohen doesn't hedge on the quality with another well I'll be buggered aural songbook.
It also married one of the best album titles ever with a bloody gawd awful cover.  Couldn't he have gone with that nice interior b&w shot of him shining his shoes?  It would have been clever alongside the title, too.
11. The War On Drugs Lost In The Dream
These Kurt Vile-associated Philadelphians were flying high on a mighty buzz in 2014 with this sterling confection of audio munchies.  While much is made about their own take on stoner rock, for me this album has an '80s wide-eyed indie rock vibe, sounding like a love child of The Waterboys' This Is The Sea and World Party's Private Revolution.
12. Thurston Moore The Best Day
A strong return to form after the weak Chelsea Light Moving project, The Best Day splits the difference between the best latter day Sonic Youth material and the cosmic folk of 2011's Demolished Thoughts.
13. TV On the Radio Seeds
The now pan-coastal Brooklynites return — minus their former label and sadly deceased bass player Gerard Smith — with another tuneful yet idiosyncratic clutch of tunes.
14. Aphex Twin SYRO
Richard D. James joins D'Angelo in the "surprise return" sweepstakes with an album filled with his trademark shuddering beats, perverse sonic turns, family soundbites, and some ambient piano too.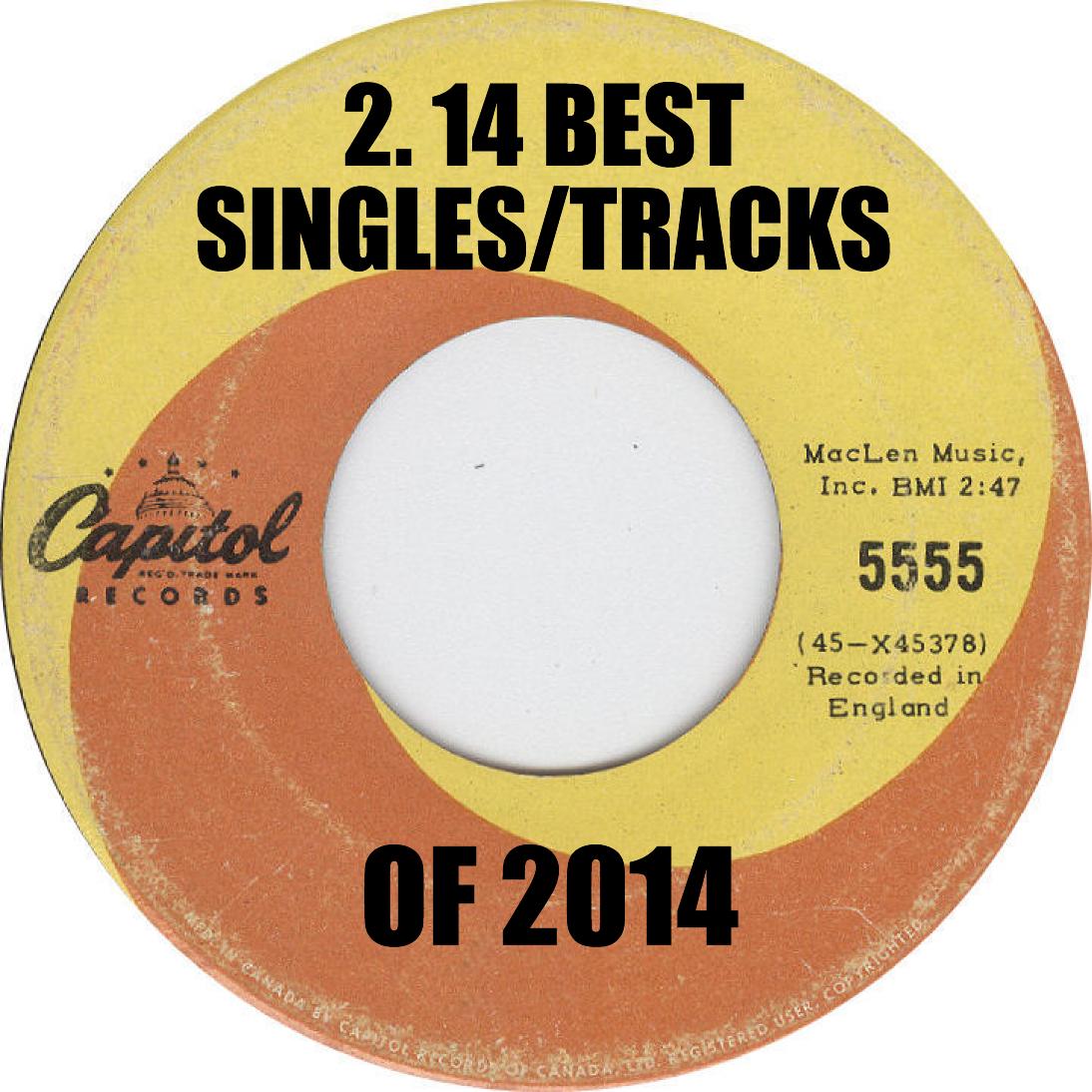 Singles of the Year:
Lana Del Rey "Shades of Cool"
Okay, it's boring that she's topping both of my lists this year but I think I must have played this one well over a hundred times.  The dark, striking video is quite something too.  Hooked me every time I heard those opening guitar chords.  Dark epic pop — with a wah wha too!
David Bowie "Sue (Or In A Season of Crime)" b/w "'Tis A Pity She Was A Whore"
2013 saw the shock return of not only David Bowie, but a Bowie in top form, delivering many genuinely catchy, angular alt-rock confections.  But with this one-off single, we got the return of Bowie the innovator. "Sue" really is unlike anything else in his catalogue, and that's saying something.
When I first heard he was going to be releasing a new 45 recorded with a jazz orchestra for inclusion on a new compilation, I immediately envisioned some finger-poppin' lite throwaway, a la something from Let's Dance, thrown in to entice the punters who already had the set's rarities.
Sometimes it's wonderful to be proven wrong, as "Sue" is one of the most challenging singles he's ever issued. Rather than flaunting an accessible Sinatra-esque bop with swingin' brass, "Sue" was an ode to despondency carried along by braying, atonal horns over clattering percussion.  Meanwhile, Bowie's lifelong Scott Walker obsession peaks out here, with Bowie becoming Walker right down to the theatrical, OTT crooning atop an unsettling aural landscape.  Meanwhile, frenetic electro-oriented B-side "'Tis A Pity She Was A Whore" is even further out there.
Please let these new explorations be a precursor for what's coming next from him.
And an Extra Dozen Doozies (in alphabetical order):

Belle & Sebastian "The Party Line"
The Black Keys "Fever"
Blondie & Beth Ditto "A Rose By Any Name"
Caribou "Can't Do Without You"
D'Angelo "Sugah Daddy"
Mac DeMarco "Let My Baby Stay"
Hercules & Love Affair with John Grant "I Try to Talk To You"
Janelle Monae featuring Solange "Electric Lady"
Phantogram "Fall In Love"
Sleater-Kinney "Bury Our Friends"
St. Vincent "Prince Johnny"
Sharon Van Etten "Every Time The Sun Comes Up"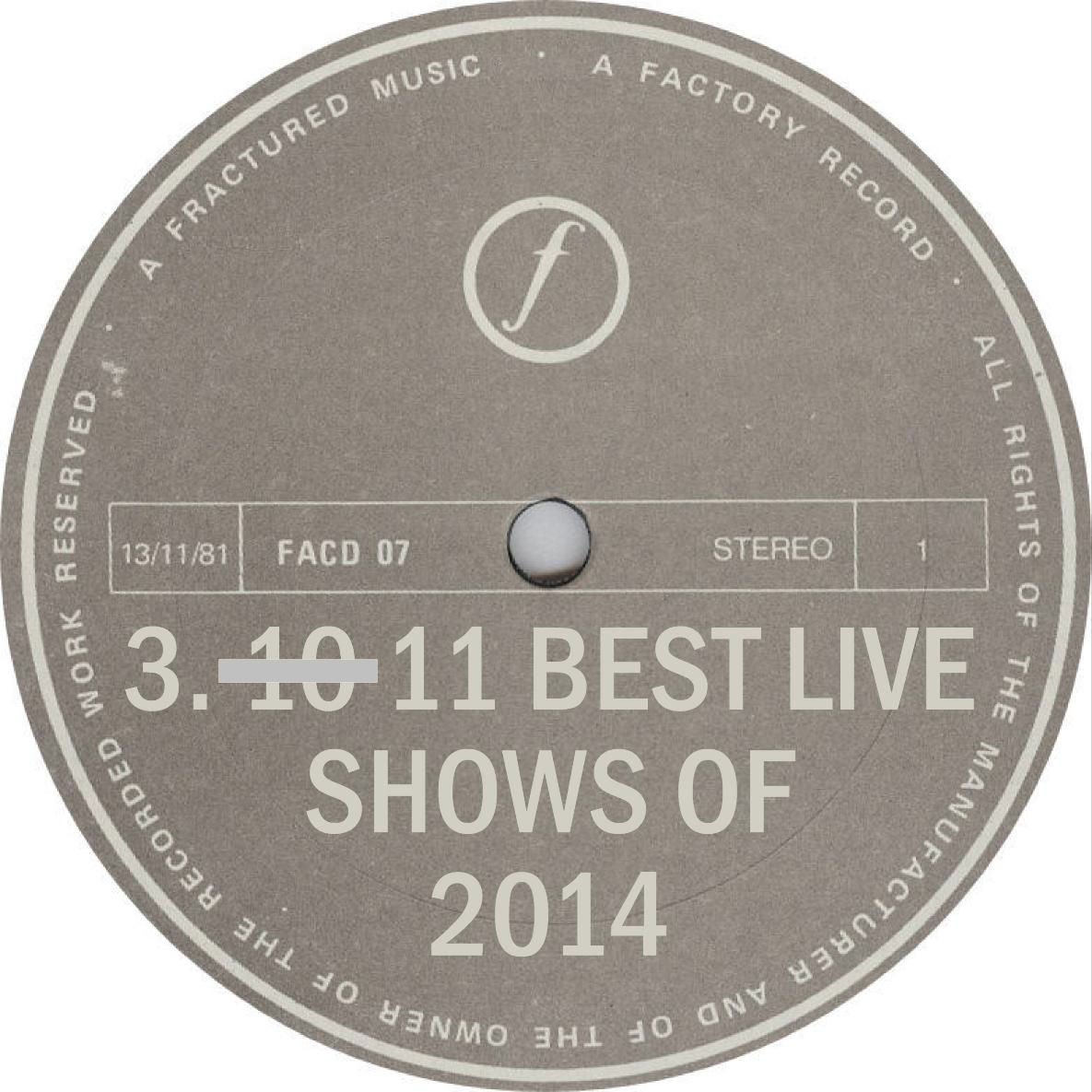 I could neither whittle it down to a square ten nor firmly decide on one of my three list toppers.
Since I will mostly be abandoning writing about present-day gigs in my blog series to focus on shows from years gone by, I will now provide a sentence or three recap for each year's best gigs that I've taken in.
Best Show of the Year (3-way tie):
Peaches, World/Toronto Pride, June 29
Just (or mostly) one woman on a stage at one in the morning in downtown Toronto, armed with nothing but her backing tapes and live electronics, inventive costumes and props, and 200% visceral thrill energy (and, ok, her elderly mother onstage boogying down wearing a wreath of boobs).  I'd been waiting over a dozen or so years to see Ms. Nisker and she did not disappoint. (I've posted vids from this show over on VATV including Peaches and Mom performing "Mommy Complex.")

St. Vincent, Ottawa Bluesfest, LeBreton Flats, Sunday July 6
While her co-starring gig with David Byrne made for a terrific night out in 2013, it was no match for Annie Clark doing her wholly own thing behind one of this year's truly essential albums.  It also brought home to me what an incredible guitarist this multi-instrumentalist she is: a modern Robert Fripp with spoonful of Jimmy Page thrown in there too.  (I've posted vids from this show over on VATV including opening number "Rattlesnake.")
The War On Drugs, Ottawa Folk Festival, Hog's Back Park, Sunday September 14
While TWOD released the very, very good Lost In The Dream, their live set of understated yet anthemic rock was a total knock out.  Utterly superb!  An hour has never gone by faster.  Please come back, fellas, and give us the full set deal.
And Eight Great More, In Alphabetical Order:
Beck, Sony Centre, Toronto, Friday June 28
I finally got to see Mr. Odelay after 20 years of fandom.  A nasty pre-show tumble backstage delayed things and limited his ability to boogaloo, but he still delivered a fine set.
Blondie, Ottawa Bluesfest, LeBreton Flats, Thursday July 10
The one gig I wrote about from this year.  Read about it here (videos from gig included).
Cher / Cyndi Lauper, Canadian Tire Centre, Ottawa, April 26
I can now honestly say that I've had Cher's ass fly over my head.  With Cher, it's all about the phun and overstatement on which she delivers, while Cyndi still has those pipes.
Fleetwood Mac, Canadian Tire Centre, Ottawa, Sunday, October 26
The Queens and Kings of '70s rock-inflected easy pop returned with Christine McVie back in tow.  I always said I would only go see them if she came back to the fold … and so I did.  And, hey: Lindsay Buckingham plays electric lead without a pick!
Lady Gaga, Ottawa Bluesfest, LeBreton Flats, Saturday July 5
While not overly a fan of her music save "Poker Face," I've always been fond of Lady G as a person/ality and now as a performer.  Drawing a massive crowd at this year's BF, it was just the type of OTT spectacle I was up for.  She's got the pipes and the skills to pay the bills too. Silly fun, in the best way.
Lorde, Ottawa Folk Festival, Hog's Back Park, Thursday September 11
The royal from New Zealand hit a home run with a show as minimalist as her stripped down alt-pop.
Mac DeMarco, Ottawa Bluesfest, LeBreton Flats, Sunday July 6
No drumsticks up the rectum at this appearance although still plenty of wise guy humour. While I think that DeMarco's extroverted introvert rock would have worked even better inside four walls rather than in the open of a sunny early evening, Mac and Co still shone, showcasing the material from one of 2014's absolutely perfect albums.  (I've posted vids from this show over on VATV including "Let Her Go.")
Neutral Milk Hotel, Ottawa Folk Festival, Hog's Back Park, Saturday September 13
MIA indie legends regroup and tour amid multi-instrumentalism, high spirits, and the ascending '90s revival.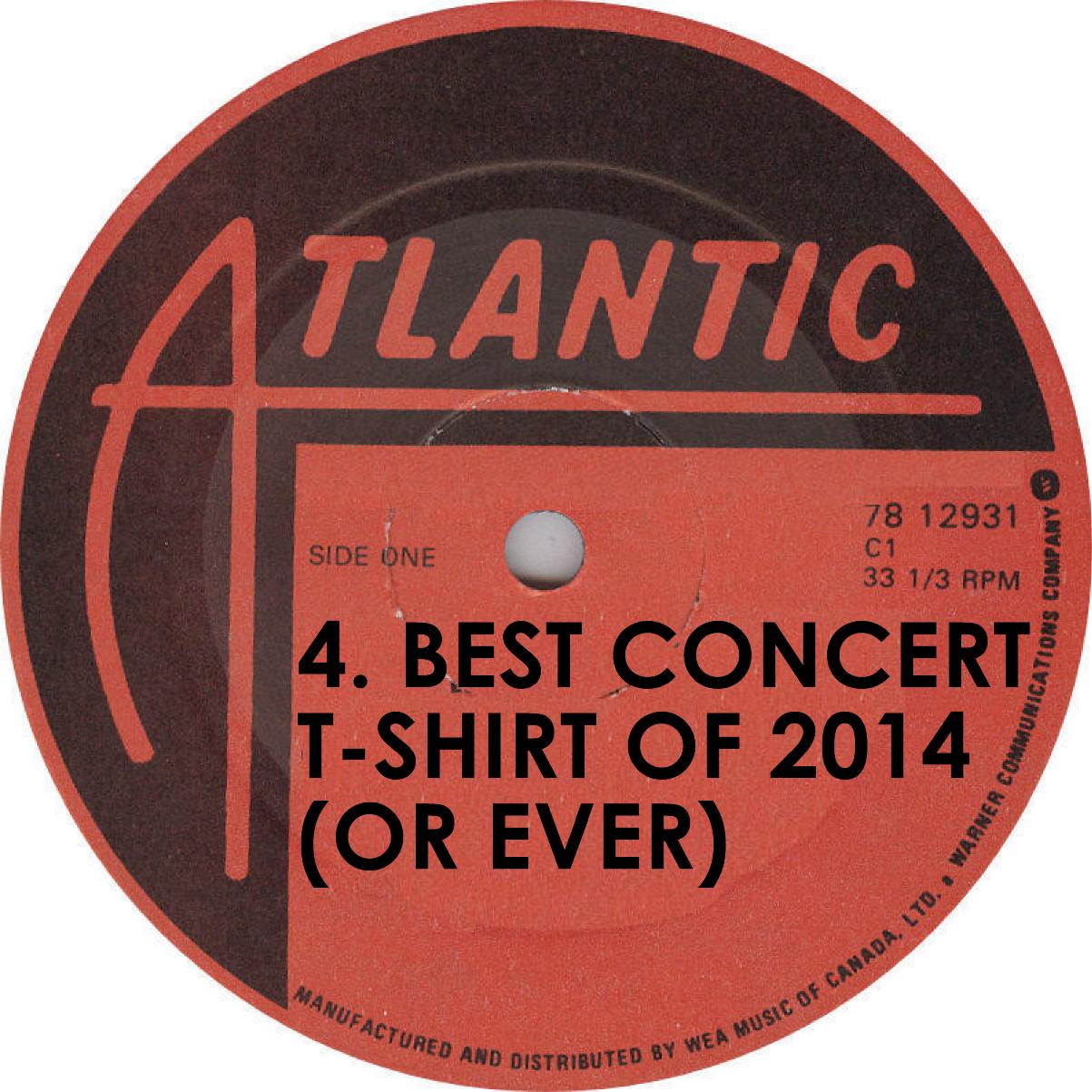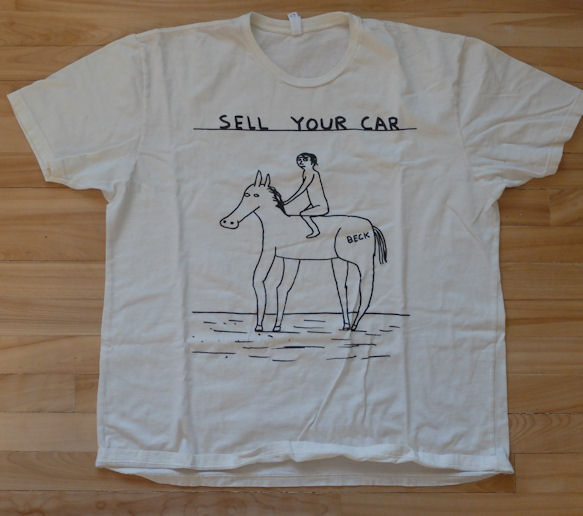 I purchased this at the aforementioned Beck gig in Toronto.  I still crack up every time I go to put this on.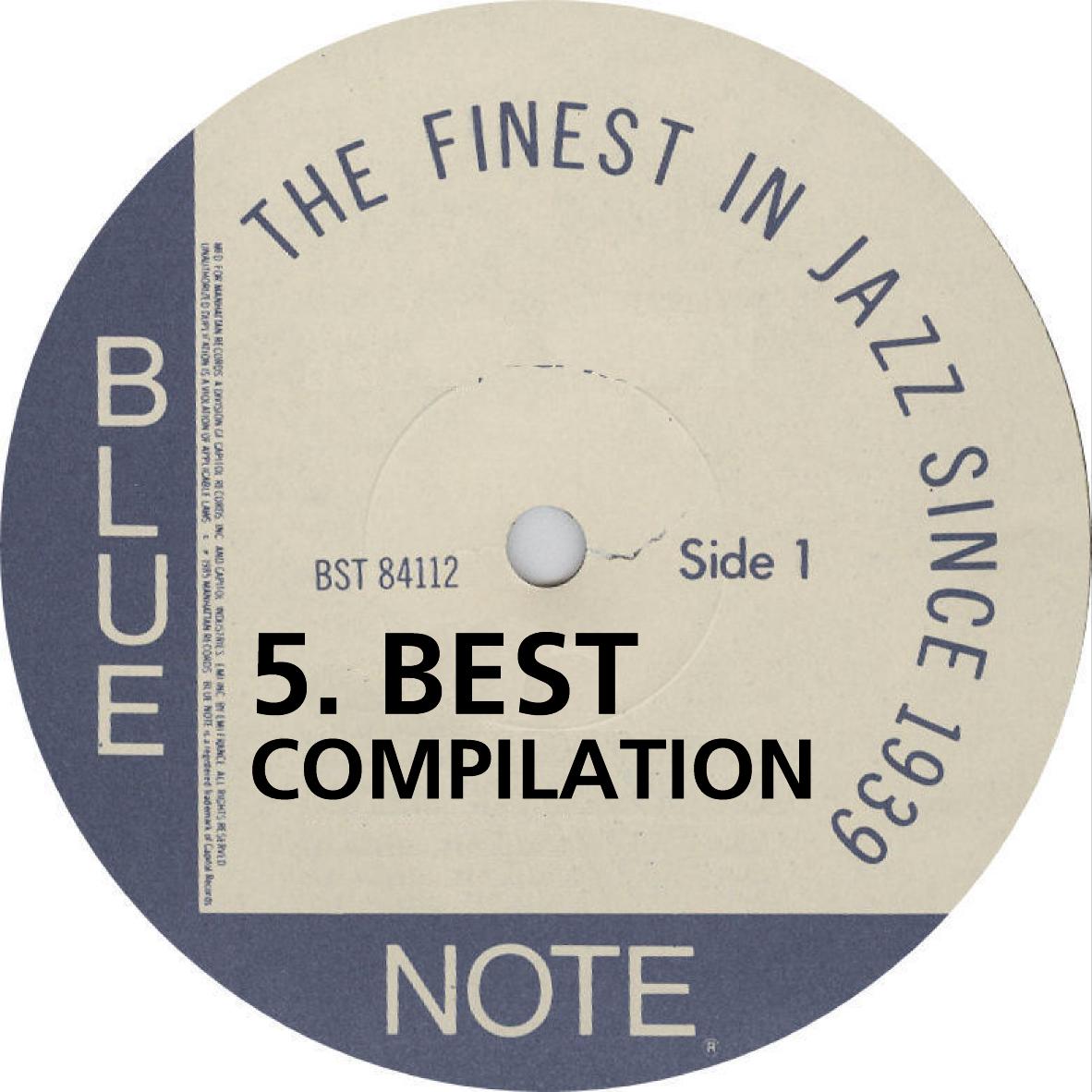 There was a flood of terrific comps and box sets this year and I'd like to highlight these four:
The Kinks Anthology 1964-1971 (outstanding 5-disc retrospective of their classic Pye years, even if there's a bit too much unnecessary mono); David Bowie Nothing Has Changed (the 3-CD configuration and the first ever Bowie-curated collection to acknowledge any pre-Space Oddity recordings); Joni Mitchell Love Has Many Faces (nothing new here on this Joni-selected 4-disc career retrospective but well done with some interesting sequencing and choices); and Wilco What's Your 20? … although Wilco also released the even more interesting (cue Archival Category) …
Wilco Alpha Mike Foxtrot: Rare Tracks 1994-2014
Wonderful 4-CD career-spanning retrospective of outtakes and rarities, nicely packaged.
Mention must also go to the finally-at-last issuance of Bob Dylan and The Band's Complete Basement Tapes.  Haven't picked up the pricey box yet so can't fully comment, but I'm damn glad this thorough excavation of the landmark '67 basement tapes sessions is finally on the market.  One for my shelf in '15.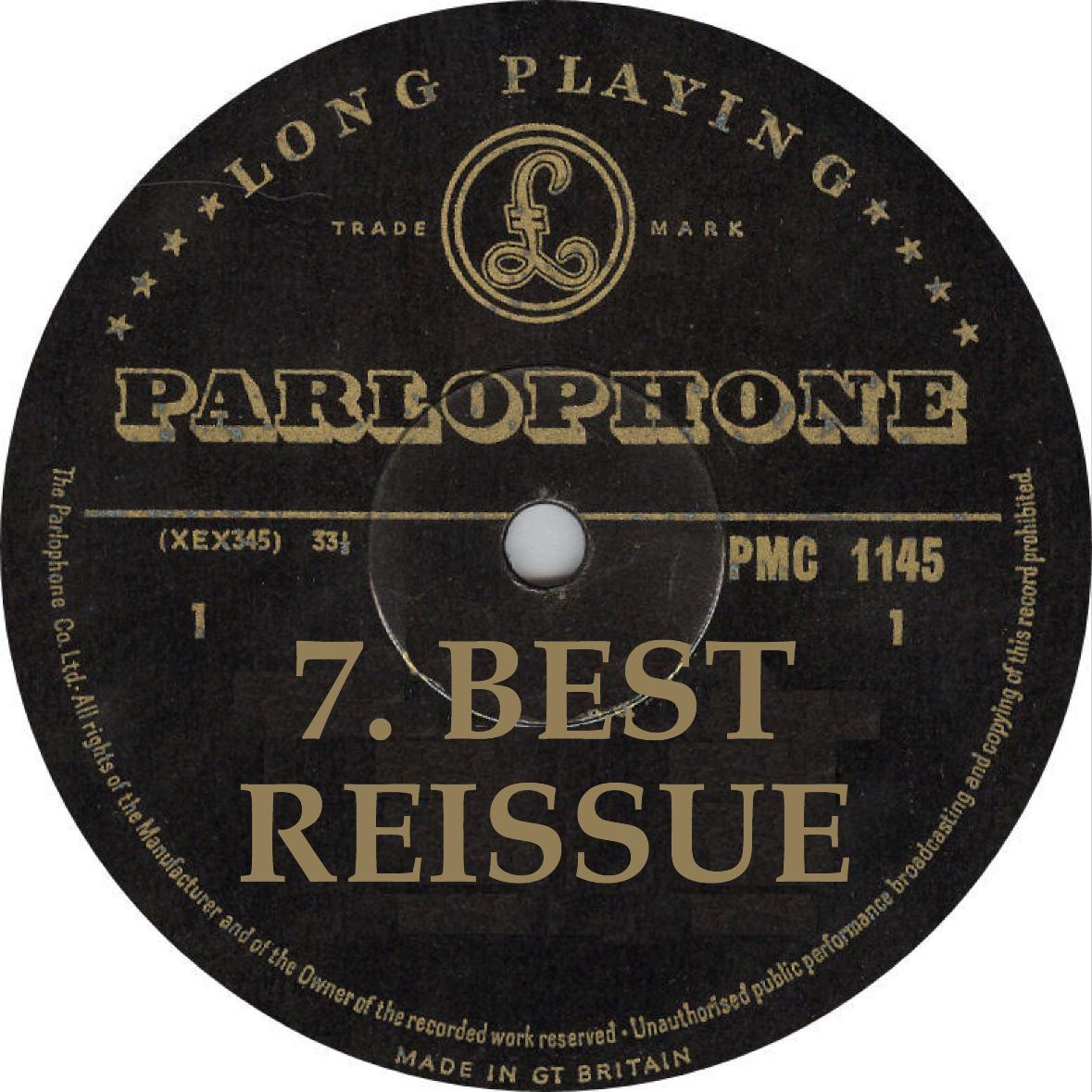 The Velvet Underground The Velvet Underground (Super Deluxe Edition)
OK, so it looks like the V's are doing deluxe and super-deluxe reissues of each album for 45th anniversaries (I wonder if Loaded will get a similar treatment over at Warners next year?).  I've been picking them in this category each year because (a) they are extremely well done, and (b) these are desert island discs for me.
The meditative, folk-rock-esque eponymous third disc from Lou and Co. is No.2 in their canon for me, right behind the VU & Nico album.  And with multiple mixes, live dates, the round-up of all tracks for a possible fourth MGM album which never materialized (until 1985 as VU), and a substantial book in a luxurious package, it's another fitting tribute to a far-ahead-of-their-time band whose legacy and influence continues to grow.
Also of note: Jimmy Page's labour-of-love reboots-with-outtakes of the first five Led Zeppelin titles.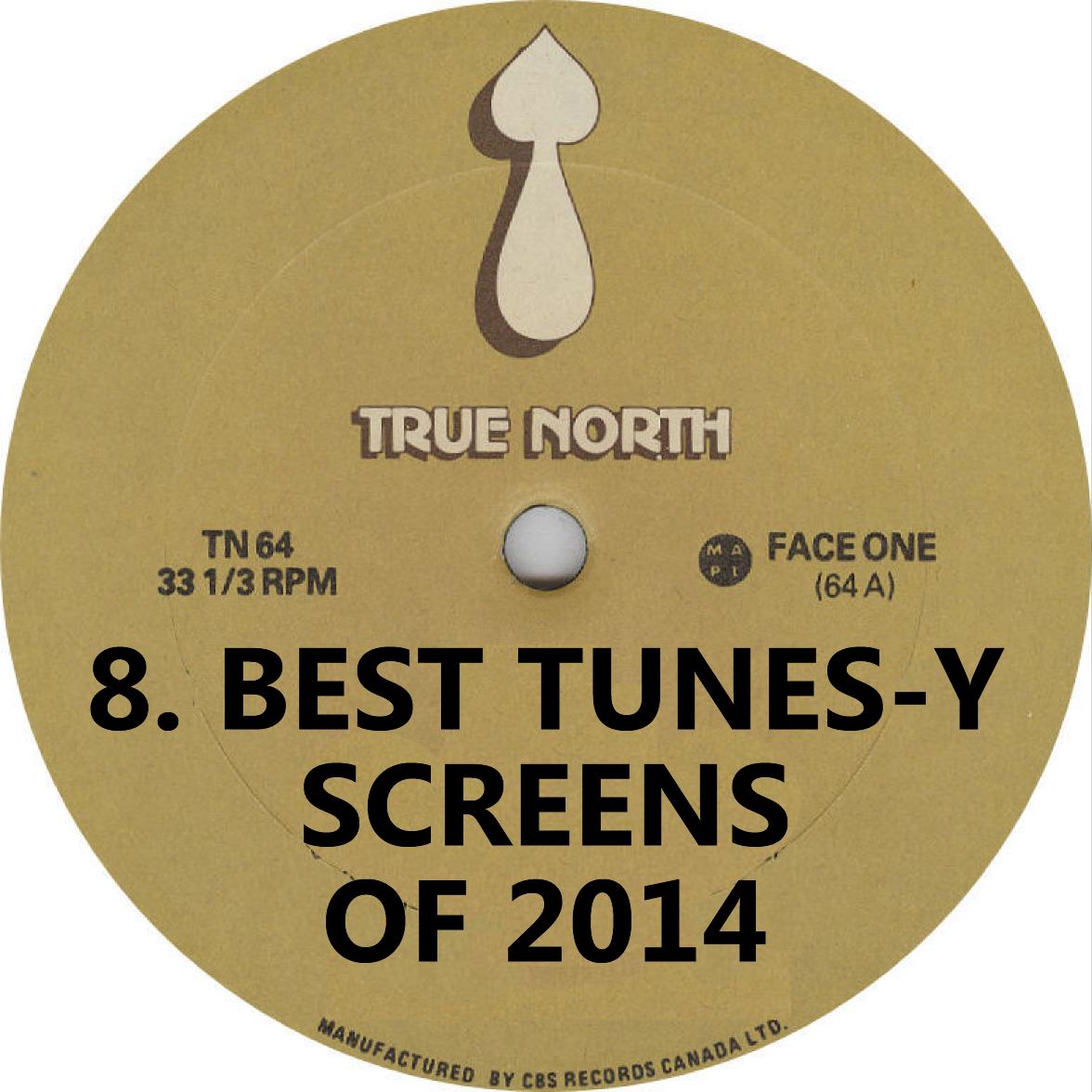 Jingle Bell Rocks!
A seasonal gift for those of us who are both hopeless tuneheads and also have an affection/affliction for offbeat Christmasania.  Filmmaker Mitchell Kezin charts his own personal sonic yuletide obsessions, discovering and documenting others in this outlier collector community while also interviewing John Waters, The Flaming Lips' Wayne Coyne, jazz legend Bob Dorough, Run of Run-DMC, and more about their own Christmas-themed projects.  A unique and engaging doc for music buffs and more.  Watch the trailer here.
A close runner-up goes to the Nick Cave sorta-doc, 20,000 Days on Earth.  Favourite moments: the retelling of a great story about Nina Simone, cocaine, champagne, and sausages, and a photo-by-photo analysis of a skinhead trying to piss on Birthday Party bass player Tracy Pew onstage.
Shout outs also go to other fave flicks of the year, some of which had musical angles (Only Lovers Left Alive, Pride, I Am Divine and 2013's 20 Feet From Stardom) and those that didn't (Finding Vivian Maier and Love Is Strange).
Nothing music-oriented from the small screen that I can think of this year, so will name-check boob tube faves Mad Men, Murdoch Mysteries, Downton Abbey, the re-jigged and better than ever Trailer Park Boys (Orangie Rules!), Call the Midwife, Where The Bears Are,  Orange Is The New Black, and Portlandia (ok, there's an indirect musical link with that one).
However, the biggest thrill for me of anything listed on this whole page is Shout! Factory releasing the long-overdue Complete Mary Hartman, Mary Hartman, all 38 discs worth.  My choice for the best TV show of the 70s is every bit as hilarious, incisive, and biting as I remember … perhaps even more so.  It anticipated so much to come in the world.  Shout! Factory: you made my year with this one.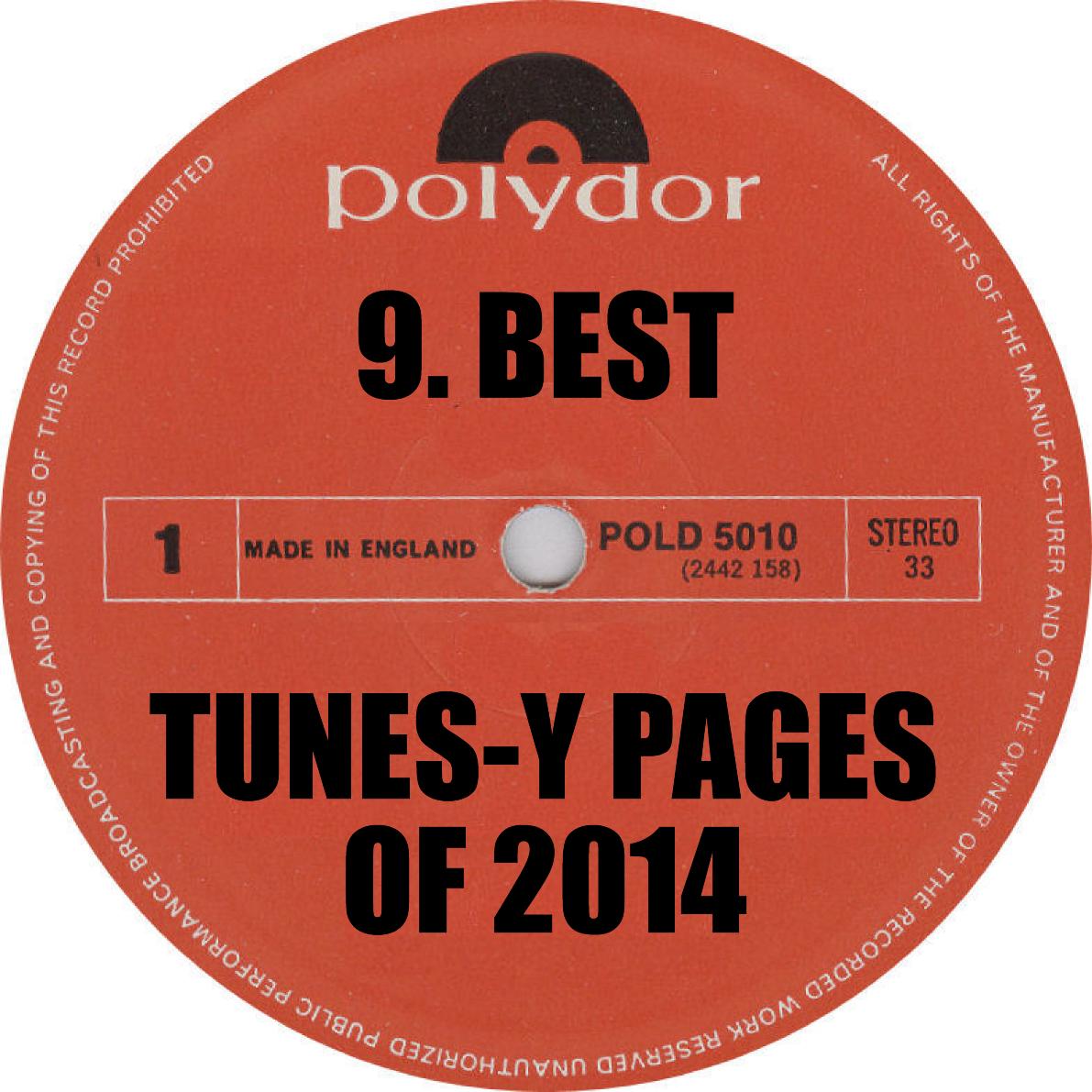 I read a wee bit less than usual this year owing to a few things. With that in mind, I have just begun to dig into George Clinton's memoir Brothers Be, Yo Like George, Ain't That Funkin' Kind of Hard on You?  Meanwhile, I'm eager to read Clothes, Clothes, Clothes, Music, Music, Music, Boys, Boys, Boys by Viv Albertine of The Slits and looking forward to Kim Gordon's Girl In A Band, released later this month.
I'm also returning to finish up  John Waters' entertaining adult-hitchhiking book Carsick (it comes with an imaginary Connie Francis concert in the back of a limo plus Here We Go Magic give him a ride … does that make it count as music-related?) after taking a text-break and former Open Salon-er Sharon Watts' moving Miss You, Pat about the NYFD captain who died in the 9/11 collapse, from 2007.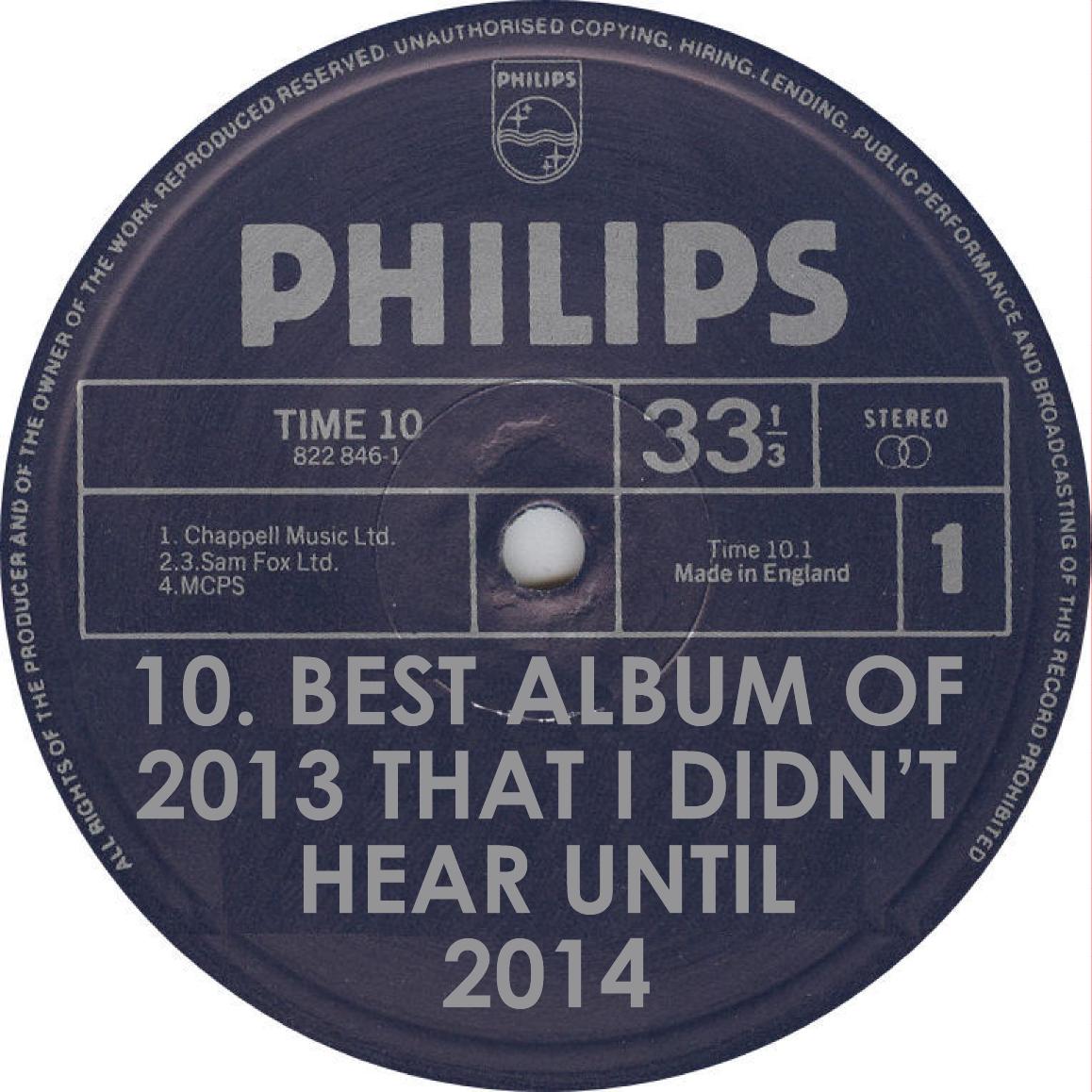 Nick Cave and The Bad Seeds Push The Sky Away
My Cave fandom has waxed and waned over the past 3+ decades, and it looks like it's waxing again.  I'd kept meaning to pick up Cave's acclaimed Push the Sky Away last year but didn't do so until after seeing the wonderful 20,000 Days on Earth pseudo-doc.  While I have a soft spot for Cave's harsher, noisier turns, such as with the Grinderman project or The Birthday Party back in the day, I'm probably most partial of all to his more understated, moody-broody song-focused material.  Push the Sky Away is one of his very best in this vein, right up there alongside The Boatman's Call or The Lyre of Orpheus.
Harry Nilsson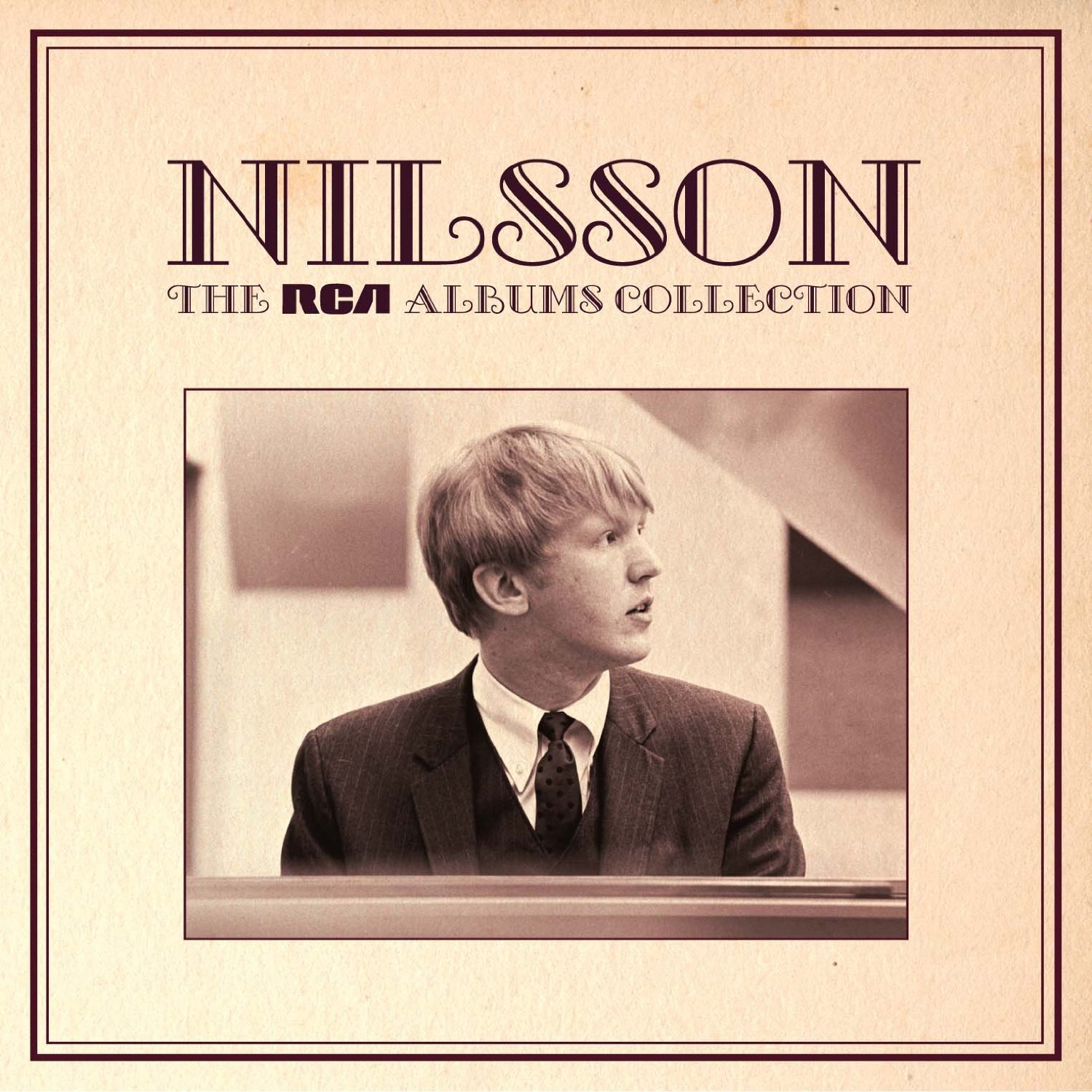 He sang his balls off for us, baby.
I'm taking even bigger liberties here than I did with selecting Bessie Smith in this category in 2012 by choosing Mr. Schmilsson as I've been completely aware of him since childhood.  In fact, I would have long included three of his recordings as among my favourites: "One," "I Guess The Lord Must Be In New York City," and his definitive cover of Fred Neil's "Everybody's Talkin'" Additionally, I knew several other of his songs and had heard a handful of Nilsson albums through the years, albeit long ago.
But, for the most part, I had never explored his catalogue in-depth nor heard a complete album in several decades … until I picked up a compilation at a garage slave last spring for $1. And with the exchange of one gold looney coin, I unleashed a new obsession that doesn't seem to be abating.
I fell head-over-heels in love with the collection. For a few weeks, it was almost all I wanted to listen to, on repeat. And with that I bellyflopped into the deep end pool of Nilsson's output via last year's definitive 17-CD box set The RCA Albums Collection. In one year, I've become intimately attuned to almost everything he released. It's hard to emphasize just how much Harry Nilsson rattled around between my ears in 2014.
Admittedly, the motherlode of brilliance is the 1967-71 period: a flawless run of a half-dozen albums (1968's Aerial Ballet is unquestionably my favourite but 1971's Nilsson Schmilsson is a close runner-up.)  Each is a showcase for achingly gorgeous pop, meshing his seemingly effortless sense of melody with that voice but always with a sense of mischief or dark hurt, cynicism, and sadness.
Unfortunately, his demons — cultivated from a tough early life filled to the brim with hard knocks — got the better of him, particularly as he became mega-successful. In the excellent documentary Who Is Harry Nilsson (And Why Is Everybody Talkin' About Him)?, many friends and colleagues theorize that Nilsson was living out a death wish.
Starting with 1972's uneven Son of Schmilsson, the rot starts to set in just as his drinking, hard drugging, and all round excessive living seemingly went through the roof, although his final RCA set from 1977 (Knnillssonn) was a full-on return to form that got lost in the label's promotional department coming as it did in tandem with Elvis' death.  And with that album, which he was rightly proud of, being buried, he largely gave up on his music career, focusing instead on his family life and promoting gun control in the wake of pal John Lennon's death.
Nilsson died of a heart attack at age 52 in 1994 but leaves behind this gorgeous legacy of music for the ages.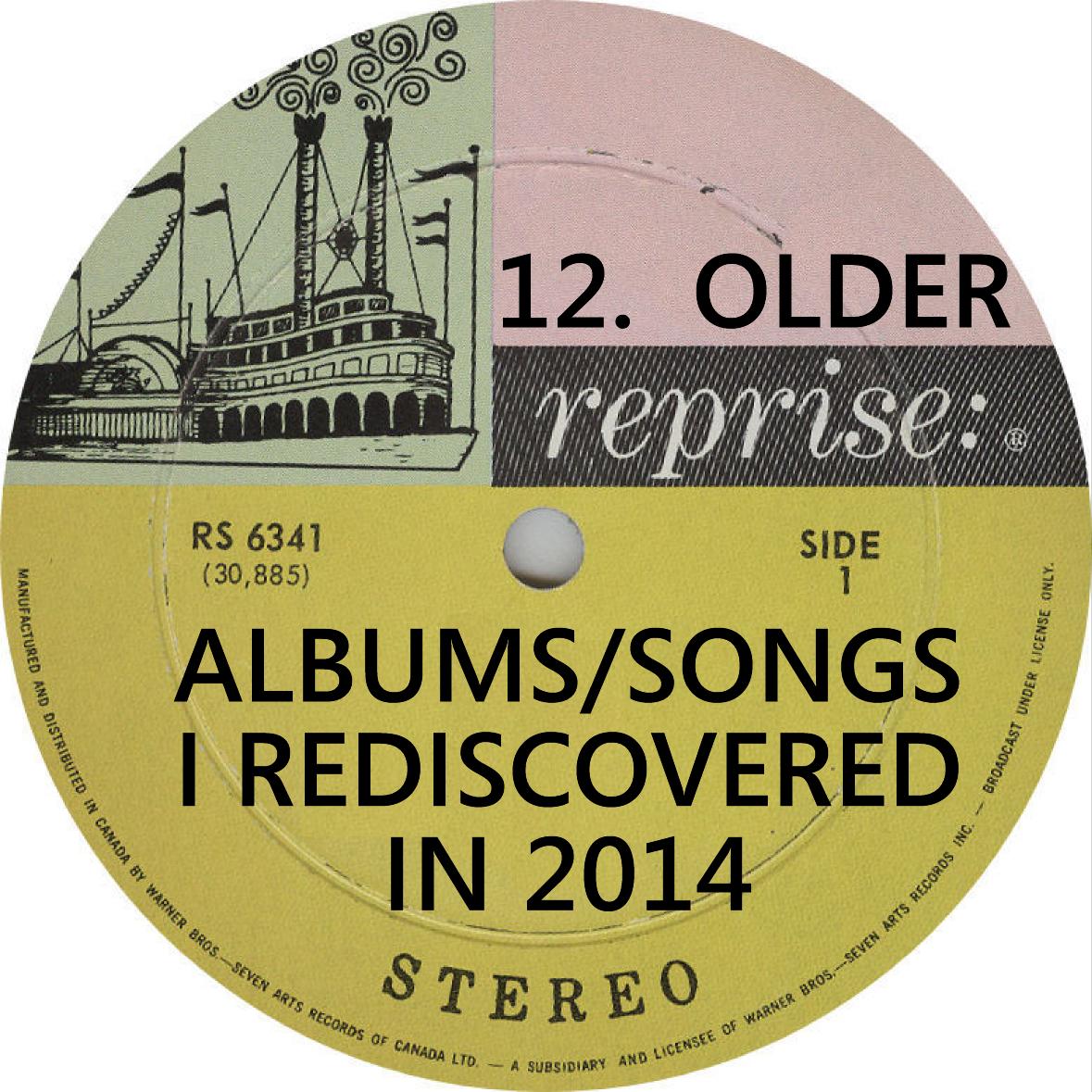 Here are some old friends that I got reacquainted with via significant plays by yours Various during this past year:
Blondie Plastic Letters and Autoamerican
The Byrds Notorious Byrds Brothers and Turn! Turn! Turn!
The Doors Strange Days
Eno Here Come the Warm Jets and Taking Tiger Mountain (By Strategy)
Bob Dylan Time out of Mind
The Monkees Pisces, Aquarius, Capricorn & Jones Ltd. and Headquarters
Gary Numan and Tubeway Army Replicas
Sinead O'Conner I Do Not Want What I Haven't Got
The Smiths Strangeways, Here We Come
Soft Cell This Last Night … In Sodom
Joe South "Walk A Mile In My Shoes"
South Pacific Film Soundtrack
Rufus Wainwright Want Two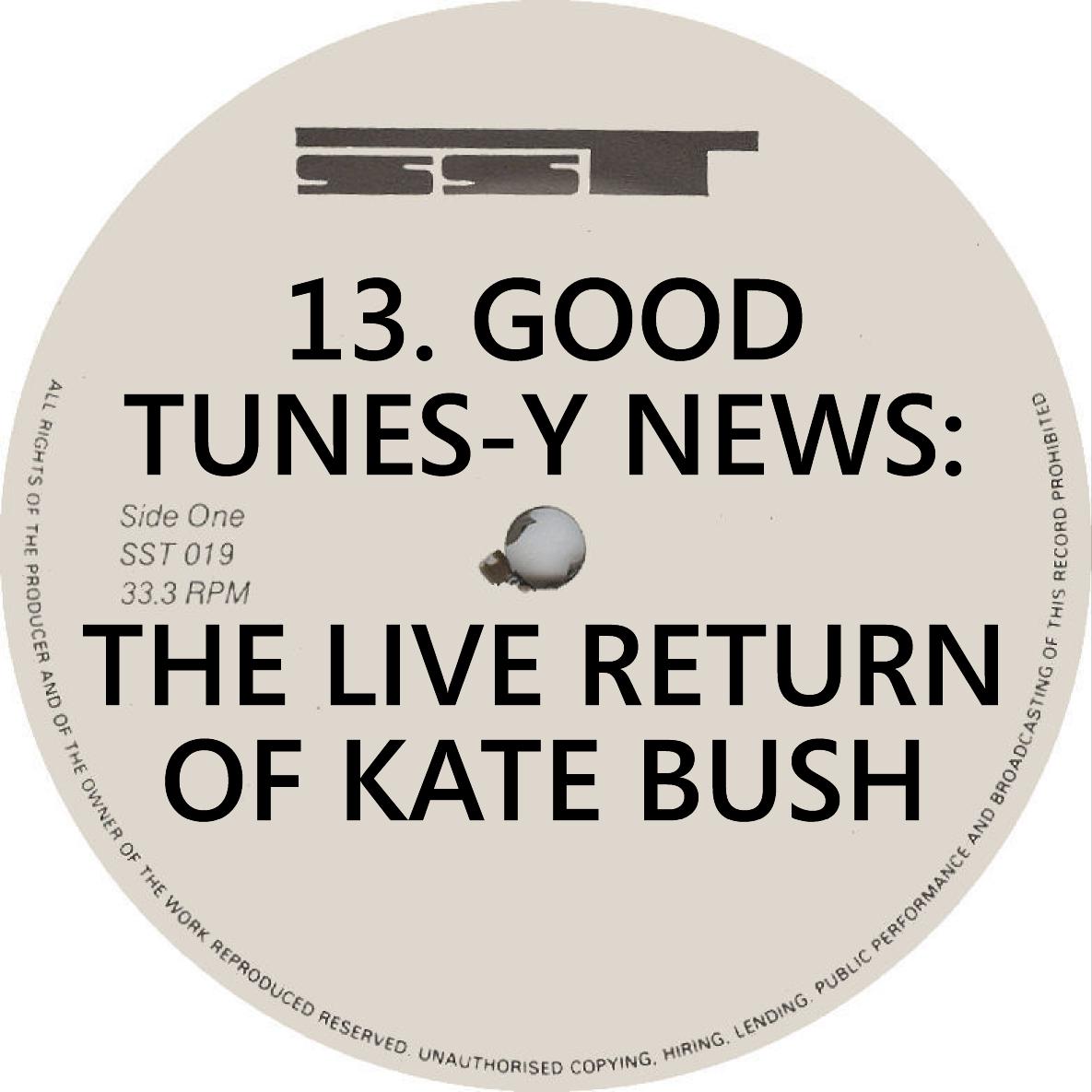 The Live Return of Kate Bush
In my piece on 20 Acts I Wish I'd Seen, I wrote about Bush's retirement from live performances after a single 1979 tour.  I noted that while "there were optimistic mumblings last year about her re-thinking her "no touring" policy … she shot those rumours down faster than James and his cold gun."
Well, I was among the legion of shocked fans who were startled at the March announcements of a string of live shows to take place from August to October at the relatively intimate, historic Hammersmith Odeon in London.  They were of course instant sell-outs, and the rave reviews hailed unsurprisingly theatrical performances, focused mostly on her Ninth Wave and A Sky of Honey suites.
I may well never see Kate after all, but given that she did it once, who knows what she may do live in the future.  Fingers crossed.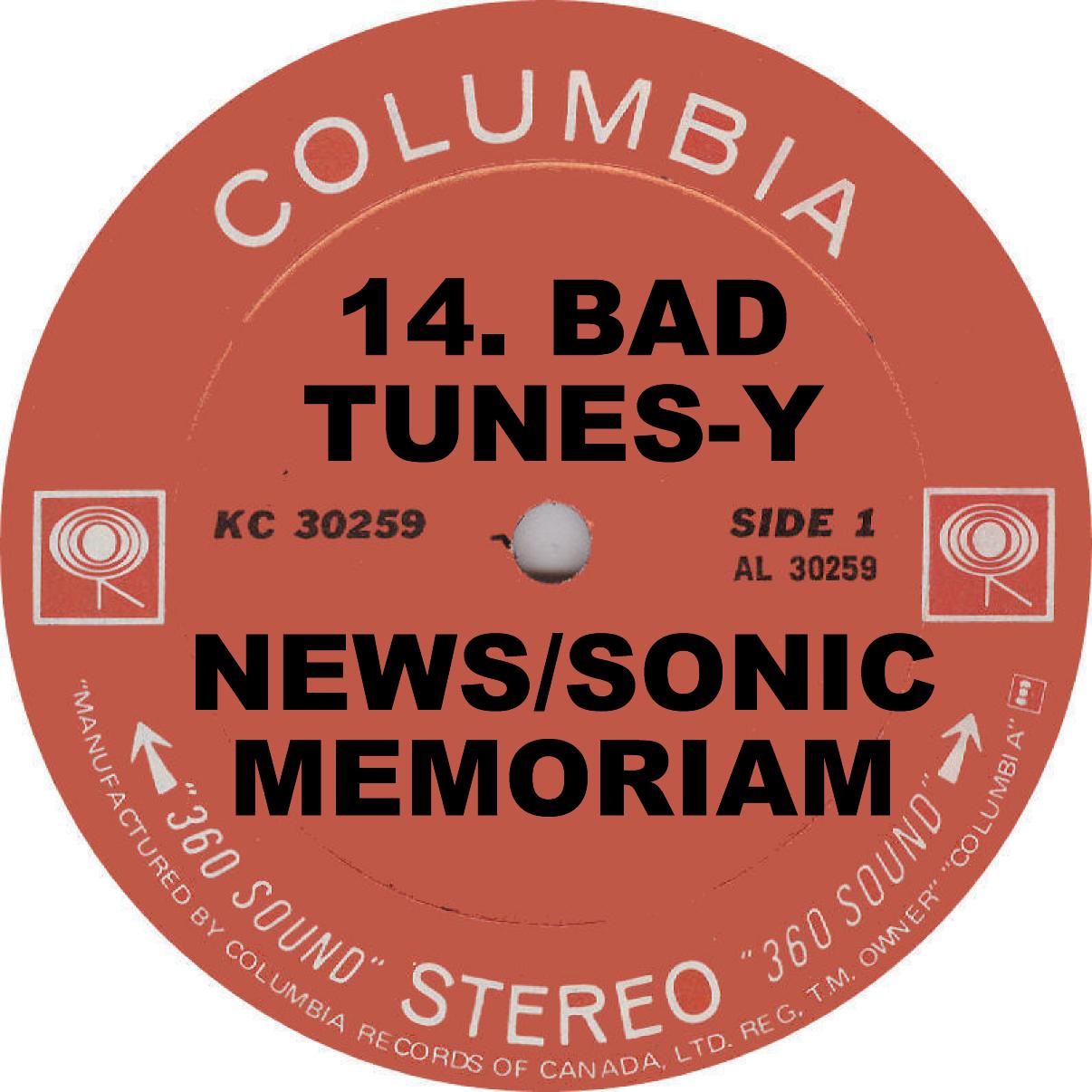 There were a number of significant music-related deaths over the past year, with the following having resonance for me: Scott Asheton, Pete Seeger, Small/Faces' Ian McLagen, Bobby Keys, Tommy Ramone, Elaine Stritch, Bobby Womack, Phil Everly, Marty Thau, Nash the Slash, Joe Cocker, Jimmy Scott, and former Primal Screamer Robert "Throb" Young.
I would like to also note the unexpected passing of my former brother-in-law and friend, referred to in many of my pieces from days of yore as BiL.  He was also a reader of my blog and contributed his memories or helped me with recall for my pieces on concerts we attended together by the Gang of Four, David Bowie, and Marianne Faithfull.  Thanks for your input and for many fun memories past that I will continue to carry with me.  RIP.
And on to 2015 … We've already head top-shelf releases from Sleater-Kinney, Bjork, and Belle and Sebastian.  Looking forward to Kim Gordon's book, Girl In A Band; the return of Twin Peaks; The Amazing Nina Simone and Kurt Cobain: Montage of Heck documentaries; and PJ Harvey's new album, currently being recorded in London in front of a rotating, hidden live audience.
Wishing a happy rest of 2015 for all!
ALL ANNUAL RECAPS:
. . . . .

Next On Stage –> I will be re-focusing on shows from the past which was my initial focus in starting this blog.  I've gotten a bit off track via too many recent concerts and side entries and I want to rectify that balance in 2015.
I will be posting recaps of a few recent-ish performances (the final Bluesfest 2013 piece and Paul McCartney) at some point this year, but for the most part I'm heading to back to the 80s.  I'm picking up by moving into 1984 with a UB40 gig followed by a post-show party with the band, and a testy Siouxsie in a leg cast in tandem with highway fog fun and the little Honda that couldn't …

026. Cities In Dust: Siouxsie & the Banshees with Images In Vogue, International Centre, Toronto, Ontario, July 10, 1984 

© 2015 VariousArtists