One of the most frustrating experiences in 36 years of concert going.
169. Do U Lie?: Prince, Scotiabank Place, Ottawa, Ontario, Canada, Saturday December 3, 2011, $165.24.
"Ever get the feeling you've been cheated?" — Johnny Rotten/Lydon at the end of the Sex Pistols' final concert at the Winterland Ballroom, San Francisco, January 14, 1978.
As someone who's been an avid live concert-goer since seeing Roxy Music when I was 12 in early 1975, there's only a handful of non-recent acts left who are still out there playing who I have yet to, and very much want to, see. Tom Waits. Leonard Cohen. Stevie Wonder. U2.
And, up until this December show, Prince would have been on that list.
… Although I'm not sure if I can actually say I have seen him following this exceedingly frustrating experience. I have never felt more ripped off than I did at this show — and for the most expensive tickets I have ever shelled out for. In a reversal of the old tag line that Candice Bergen broadcast when flogging Sprint Canada up here in the '90s, I got the least for the most.
I was pretty damn excited to be going to see His Purpleness, especially as the reviews for recent shows had been great. He did two three-hour concerts in Toronto the previous week as part of his cross-country Welcome 2 Canada tour, seemingly pulling out all the stuff I wanted to hear. I was expecting more of the same for his stop in Ottawa, just five hours away.
On the morning when tickets went on sale, it was damn hard to get through to make the purchase on the website owing to high demand bottlenecking the system. The short of it is that by the time I was able to get tickets, my available choices were either in the nosebleeds (at a low price) or $165 floor tickets rather than the mid-range I'd been aiming for.
I had done some reading up and it was my understanding that this was going to be a "concert in the round," specifically designed and executed to give viewing parity to the whole floor and arena, hence why there was zero deviation in all scales of ticket prices regardless of whether the seats were in the North, South, East, or West sections. Owing to that being promoted along with my many-years-in-waiting to see Prince live, I decided to splash out for the floor seats.
Well, this was NOT a "concert in the round": it was a cynical cash grab featuring a stage simply moved into the middle of the arena, leaving about 1/3 of the seats essentially shoved behind what was going on upon it.
Things started badly when we (Cublet, our friend Mr. Bear, and I) arrived at 7:20 and found a huge throng amassed outside of Scotiabank Place, trying to shoehorn themselves inside the huge Home of the Sens on a rather cold December evening. Apparently His Lordship didn't deign to allow the doors to open until 7:15 (for an 8 pm gig, the doors are usually open more around 6pm). Once inside, it was a chaotic crush of people attempting to get their tickets scanned and into their seats amid confusion — for a show that ended up starting almost 40 minutes late.
To add insult to injury, our seats — purchased as 16 rows on from the stage, in the back right corner — were inexplicably moved to the 8th row of what amounted to a jumble section in the middle directly behind the drummer. What this meant was, not only did we primarily see the back of everyone's heads, but the entire drum kit largely blocked out most of what was happening on the stage in general. For $165.
Seriously.
The nosebleeds would have at least given us a full vantage point, and I wouldn't have felt like I'd just had my pocket picked.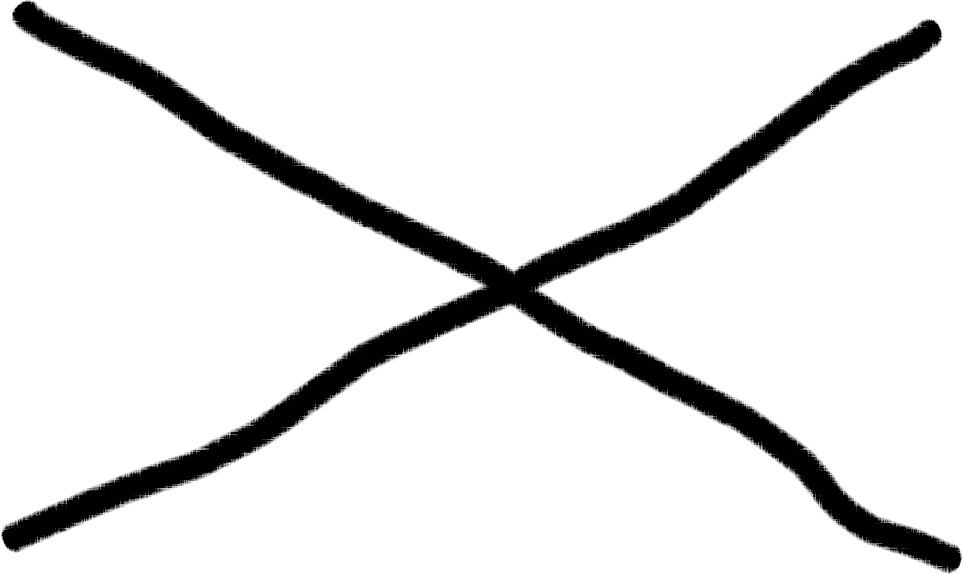 X marks the spot where I would have put up the YouTube video for "Do U Lie?" But of course, it's not on YT. I mean, Prince and Universal went after a mother who posted a 30 second clip of her child dancing to a barely audible "Let's Go Crazy" in the background. Fat chance an obscure track from 1986 is going to be there.
Video screens were erected above and around the upper perimeter of the stage. However, given their proximity to our seats, they were essentially almost directly over our heads, so viewing them meant having to crane our necks all the way back in an attempt to see them.  Emphasis on "attempt."
Oh, and being in the 8th row in front of an elongated stage of a certain height meant that anything going on upon it more than halfway down from where we sat was completely invisible.  Who wouldn't want to have this much fun?
When he finally did arrive on stage, rising up from a centre stage platform amid the sounds of disembodied thunder, he kicked off with a spirited version of 1999's "D.M.S.R." Prince and the band sounded fantastic, the set list was pretty much of my dreams, and I was thrilled that he had James Brown's famed sax player with him, the great Maceo Parker. It seems that, when he actually bothered to be on the stage, this appeared to have been a good show. It would have been nice to have seen it.
I can't really tell you much about the concert from a performance standpoint but I can give you a detailed description of the back of the drummer's head. Oh, and of the great moves and costumes of some of the backing singers. I'll spare you that excitement, though.
As things went along and the hits rolled out (I took notes on what he played and said but, frankly, can't be arsed to impart any of that), I had this hopeful idea that perhaps this whole "in the round" thing would kick in.  For flashes of seconds, The Star appeared in front of us on the stage, but an accumulated face time of perhaps two minutes from Prince at our end of the stage does not "in the round" make.
I had heard there was supposed to be an intermission and thought hopefully that there would be a drum set elsewhere for Set Two, with the second half aimed at our side of the arena … or something to substantiate the exorbitant ticket prices we'd shelled out for.
Nope.
After being on the stage for close to 75 minutes, Prince shouted a good night and promptly split. 75 minutes! I lost it. I couldn't believe it. I still can't. It was now clear I'd been had. I have never felt so utterly ripped off in 36 years of concert going. And as you'll know from this series, I've seen a lot of shows.
Of course it was a given that there would be encores, but this is the only concert I can recall in a comparable price range where the core set was less than two hours.  I've shelled out a pretty penny for Neil Young, The Who, Elton John, and others, and they each gave the crowd their money's worth before the encore, let alone countless others where I paid a fraction of this price.
After a lengthy pause, he eventually returned for a multi-song encore, but frankly, by the time he got to "Purple Rain," I was so angry and frustrated I simply wanted to leave. It was all one big buzzkill to me. Since Cublet and Mr. Bear wanted to see the whole thing, we stayed. If I'd had my way, I would have left.  It would have marked only the fourth time I'd walked out on a ticketed live act in all these years.
After "Purple Rain," people clamoured for more as the houselights came up — concertgoing shorthand for "The gig is now over. Scram." When those lights came up, I did something I don't think I've ever done at a show before: I booed. And I noted I wasn't the only one amidst a sea of hopeful applause.
A good ten minutes passed before the houselights once again dimmed and The Purple One finally showed his face again. I can only interpret that extendo break-with-the-houselights-on as deciding to see how far he could push his audience into begging for more. Charming.
Appropriately, he ended the night with "Controversy."
Assuming that this concert was going to be a great experience, I had planned on not only writing a detailed account of it but also about how I was a massive fan throughout the '80s. About how his run of albums from Dirty Mind in 1980 through Sign O' the Times in 1987 makes for one of the most astonishing, sustained series of releases in pop music. How I'd rank Parade as one of the 10 best albums of that decade, and "Kiss" as one of the greatest singles ever released. But to hell with that. All I can think of is how I feel like I've been swindled.
Next On Stage –> With my posting on the show by local hero Kathleen Edwards earlier this year, my WordPress and OpenSalon concert blogs will be all caught up (although I may repost some of my non-concert/music blogs over here as well).
I'll then zoom back to the distant past for one of my most memorable concerts ever: David Bowie in 1983.  As for this year, I have some highly anticipated shows coming up in November and December: Neil Young and Crazy Horse with Patti Smith and, at last, Leonard Cohen.
022a. Changes: David Bowie (or: "Bowie, The 70s, & Me")
022b. Let's Dance: David Bowie with Rough Trade, CNE Stadium Toronto, Ontario, Canada, Saturday September 3, 1983.
171. Chameleon/Comedian: Kathleen Edwards with Hannah Georgas, Bronson Centre, Ottawa, Ontario, Canada, Thursday February 9, 2012
© 2011/2 VariousArtists
Comments From Original OpenSalon.com Posting